RV.Net user Doy Gorton's truck and camper in Utah
Necessities of camper life
Truck camper tie downs have always been one of the mainstay anchors of Torklift International's growing product lines. Now with the newly released Talon Tie Downs made with military grade aluminum, the lighter more durable option is easier than ever to install.
Our Torklift Ambassador and good friend Doy Gorton contacted us recently at an important juncture in the work he is performing on his 1967 Avion truck camper setup. At the time, Doy was running a belly bar tie down system that he was not pleased with due to the trouble it was causing him. Belly bar tie downs are a thick metal bar that wrap underneath the full width of the truck and connect camper turnbuckles to each side.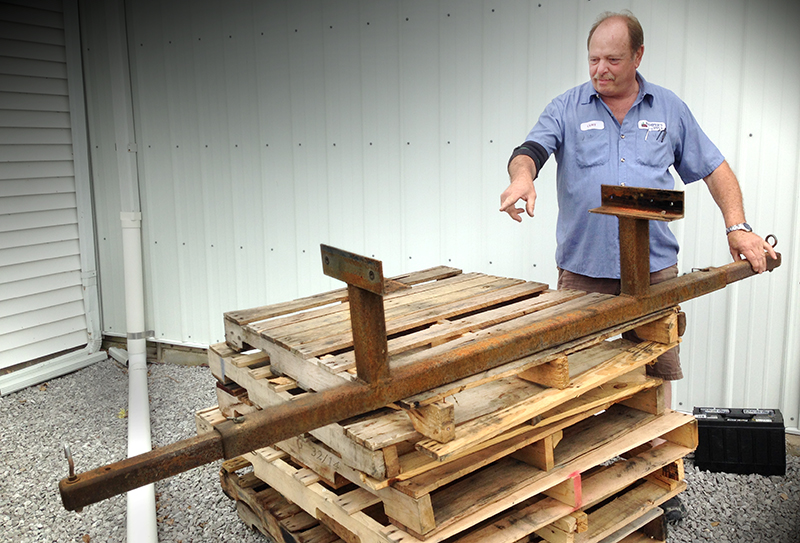 A belly bar tie down removed to make way for
Torklift Talon Tie Downs
"Last year my wife and I traveled about the West. In particular Utah… a spectacular place called Muley Point," Doy writes. "And we have memories of an unnerving collision with our old school belly bar and a rock outcropping that nearly turned over the camper, and left our rear tie downs broken. How the front tie downs survived is beyond me."

The collision got Doy thinking about replacing his truck camper tie down system.
Whoever said "Fit" is the new skinny might be onto something
When it comes to the fit of truck camper tie downs, that is.
Ditch the heavy hanging belly and your truck and camper will surely thank you. Talon Tie Downs versus just any other tie down system is like comparing filet mignon to ground beef. It's about quality and performance. Talon Tie Downs are made specific to individual truck models to ensure the best fitment possible.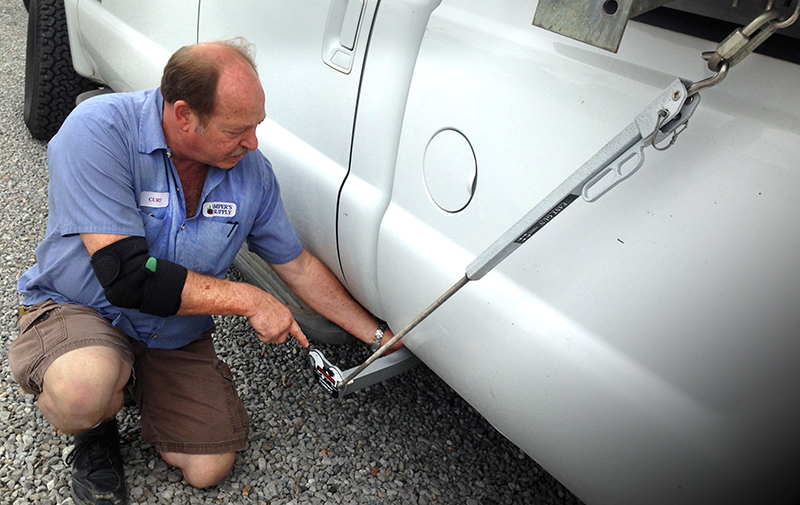 It's no surprise that after his past experience, Doy opted to upgrade to Torklift Talon Tie Downs. "I decided to replace the belly bar," Doy writes. "It gave entirely too little clearance for these close encounters. It probably took away three critical inches."
(Left image: Installing Torklift Talon Tie Downs)
"I talked to Curt Oetjen of Kamper's Supply in nearby Carterville, Illinois," continues Doy. "Curt told me that in his 35 years of experience Torklift is the number one best tie down. He hadn't seen the new aluminum Talons but agreed to install them for me."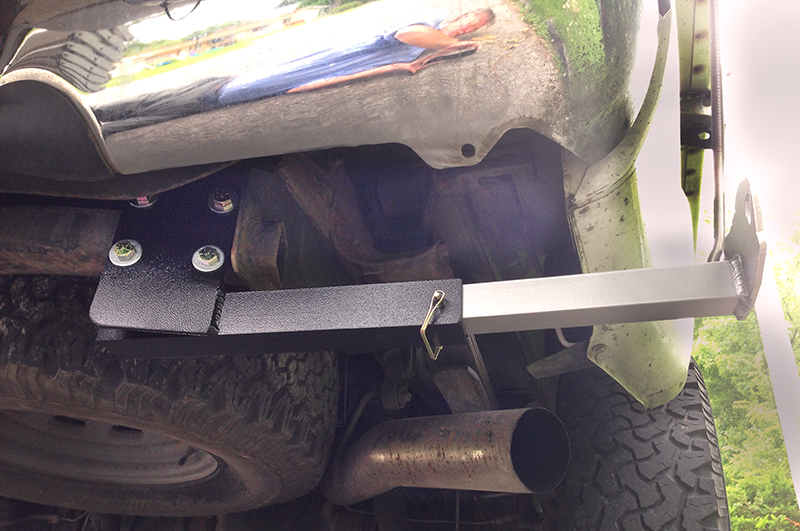 Talon Tie Down installedWith the installation of Talon Tie Downs and the removal of the old belly bar, not only was Doy's truck weighing 100 pounds less, he also had greater ground clearance and stability than ever before; adding to his sense of safety and confidence while off-roading.
Now that his truck is nice and "skinny" without that belly, there's more capacity for hauling his camper. The lightweight military grade aluminum Talon Tie Downs were a notable improvement from the belly bar.
Now that Doy's truck is equipped with camper tie downs that securely mount to the frame of his truck, he is ready to travel to the remote locations he loves to visit with peace of mind that his tie down system is up to par.
Improving on the best in the industry
Torklift International challenged their engineers to develop an ultra high performance tie down that would meet and exceed even the toughest conditions. The creation of Talon Tie Downs was the result of that challenge. By improving upon the already world renowned steel version of frame-mounted tie downs, Talon Tie Downs provide a number of benefits that simply can't be ignored. Click here to further explore these benefits.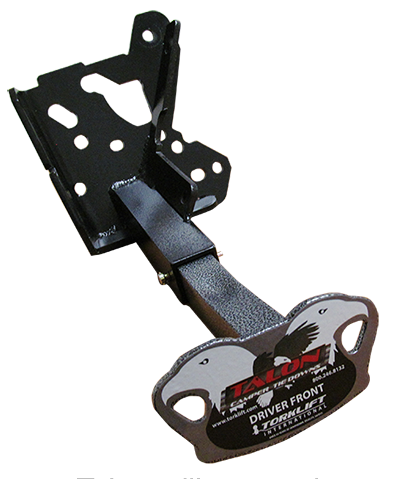 Talon Tie DownTalon truck camper tie downs feature:
Rust-free corrosion protection for life
Finishing Kit included
Ultra lightweight – up to 50 percent lighter than steel tie downs
Fast, no-drill installation
Best ride quality in the industry
No loss of ground clearance
Hidden when not in use
Lockable with Torklift Tie Down Locks
Legendary Lifetime Warranty
Proudly Made in the USA

The name Torklift International carries that kind of reputation one associates with quality, craftsmanship and above all, reliability. We stand behind each and every product we craft. We love to hear from you about our products and how they affect your camping and RVing experiences.
To learn more about Talon Tie Downs, click here.
Read Doy's full review of Torklift Talon truck camper tie downs on RV.Net.
---

By Tamara Williams:
Currently Tamara Williams studies English at Arizona State University. She is a writing professional specializing in technical writing and SEO blogging for small businesses. Tamara also works with Project Pen, an innovative program for inmates at New Mexico and Arizona prison systems editing and providing feedback for their essays, poems, short and non-fiction stories.
Written in collaboration with Brandon Seiler and Sheryl Bushaw