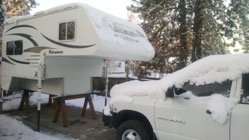 While truck camping is an incredibly freeing way to camp that allows you to go places other campers aren't able to, there is always the question of, "how do I store my truck camper when I'm not using it?" There are many kinds of storage and truck camper stabilizing options available, and below are the top 5 easy truck camping ideas for storing and stabilizing your camper whether you're camping in the truck camper or not.

1.) Lower the camper closer to the ground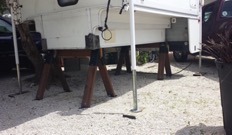 Safety is something you never want to compromise. When you travel to different campgrounds and locations with your truck camper, you will most likely experience various wind speeds and other side effects from weather that could make your camper sway and unstable. Another factor that can make your camper sway is normal usage like walking from the bed to the bathroom. Simply moving throughout your camper can cause an uneven distribution of weight that may lead to damage or tipping. It's best to make sure that when your camper is not loaded into your truck bed to lower it close to the ground. This will help increase stability and lessen the sway from wind and weather.


2.) Support your truck camper jacks
Since the truck camper is lower to the ground you're a little bit more stable – but there is something available that can eliminate the wobble and instability completely. The FastGun Wobble Stopper ensures that your truck camper is stabilized so you can freely move around in it. You don't have to worry about your camper tipping over. Plus, it's also lockable to prevent potential theft of your camper. Dramatically reducing camper jack and frame stress, the FastGun Wobble Stopper creates a supportive connection between the front camper jack legs and the camper body.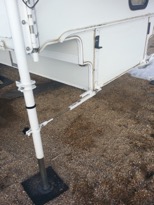 As an added bonus, this camper stabilizer hinders and prevents any possibility of theft. It comes with keyed alike locks to prevent theft. The brace blocks off access, making it so a vehicle can't back up and take off with your truck camper. The FastGun Wobble Stopper is constructed out of high-impact powder coated stainless steel and aircraft grade aluminum. 

3.) Make sure it's on level ground
It's incredibly important to remember when you're storing your truck camper that it's stored on level ground. Due to the design of truck campers to be mounted into the bed of a truck, they are top heavy. Besides the jacks, there isn't much support for the front of the camper and with the overhang, can be front heavy. This means that when your truck camper is in storage it needs to be on level ground to prevent any kind of tipping, falling or added stress on the jacks.

4.) Storage stands for your truck camper
Are you tired of your camper jack stands or camper dolly that doesn't fully support your truck camper? We've designed a truck camper support called the Camper Packer. It is the industry's only structural truck camper support base and solution for maintaining camper structure during storage.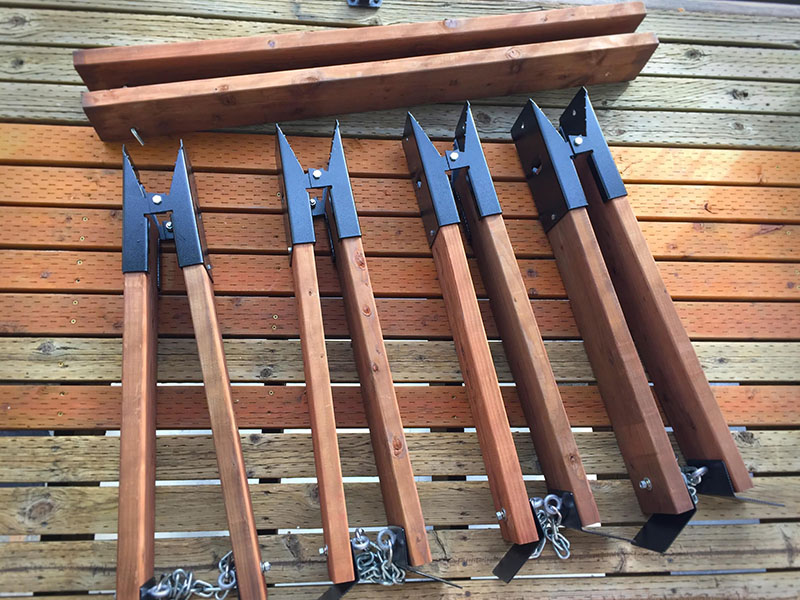 These camper stands are 50 inches from side-to-side featuring special treated lumber to endure harsh weather and folds up for compact storage. It's the best option for long-term storage since it can handle 12 times the weight capacity of the typical hardware store sawhorse. Having a stable support, especially when it's properly installed will help avoid jack twisting and frame damage – saving you money in the long run. Distributing the weight amongst the structure minimizes sway, evenly distributes weight off the four corners which reduces the amount of stress on the frame and extends the life of your truck camper jacks.



5.) Cover the camper for protection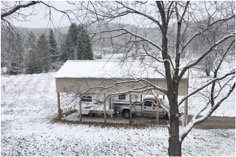 The final tip for storing your truck camper whether it's for long-term or short-term storage is to make sure it's covered. This is important because the weather can be unpredictable so it's always best to prepare for the worst – including heavy rain and snow. Making sure that your truck camper is stored in a covered area or has a tarp over it while in storage is best. Covering your truck camper will also help deter bugs or critters from getting easy access into your camper through the windows and seals.
Regardless of where you decide to store your camper, it's always best to make sure it's as safe as possible while in storage! You can secure your truck camper investment with the FastGun Wobble Stopper and Camper Packer from a Torklift Certified Dealer. If you have any questions or want more information regarding any of these security products, contact us 800.246.8132 or email us at support@torklift.com.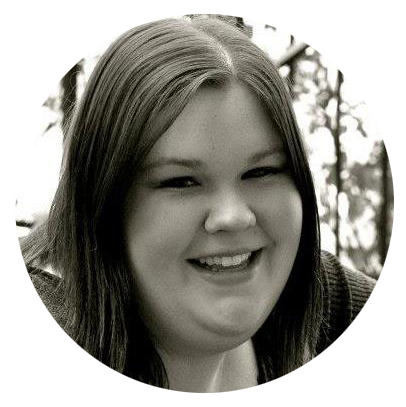 Written by Kerstin Stokes:
As a graduate from the College of Idaho with a B.A. in both History and Art, Kerstin has found her passion for writing and marketing, and has loved every minute of working for Torklift for over 2 years. She enjoys looking up tasty recipes for baking and daydreaming about future travels.