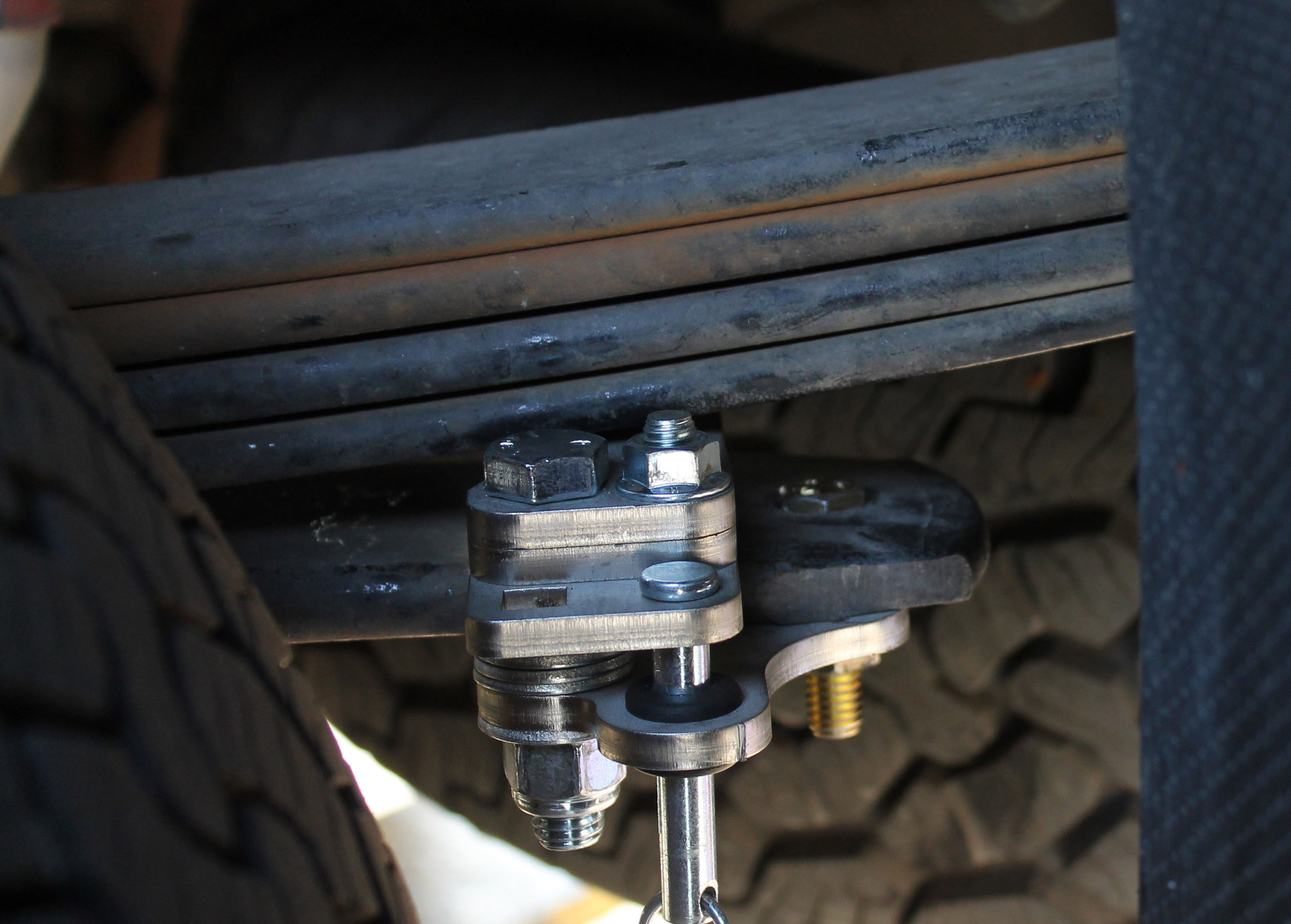 At Torklift, we are dedicated to producing the latest and greatest and our StableLoad suspension upgrade is no different! With our original design, our customers are able to feel the dramatic improvement at an affordable cost that the StableLoad provides to their truck suspension.
The StableLoad suspension enhancement manufactured out of stainless steel dramatically improves vehicle handling characteristics by "pre-activating" the stabilizing effect already designed into your rear springs by keeping them actively under load the way your vehicle factory engineers designed them to operate. It's also the only suspension enhancement that you can turn on and off so you can return to your factory ride when not towing or hauling.
Now available in stainless steel, you have both the option of our original steel powder coated lower StableLoad as well as the NEW stainless steel version. The stainless steel StableLoad not only is non-corrosive but also enhances the look of your truck to make it stand out as the envy of other truck owners. What does that mean for you? This means that the stainless steel will keep the StableLoads looking new without a layer of protective powder coat and working great to meet and exceed the toughest demands from avid sportsmen and adventurers. These suspension upgrades are always ready to push the envelope with you while keeping your family, truck and whatever you're hauling safe.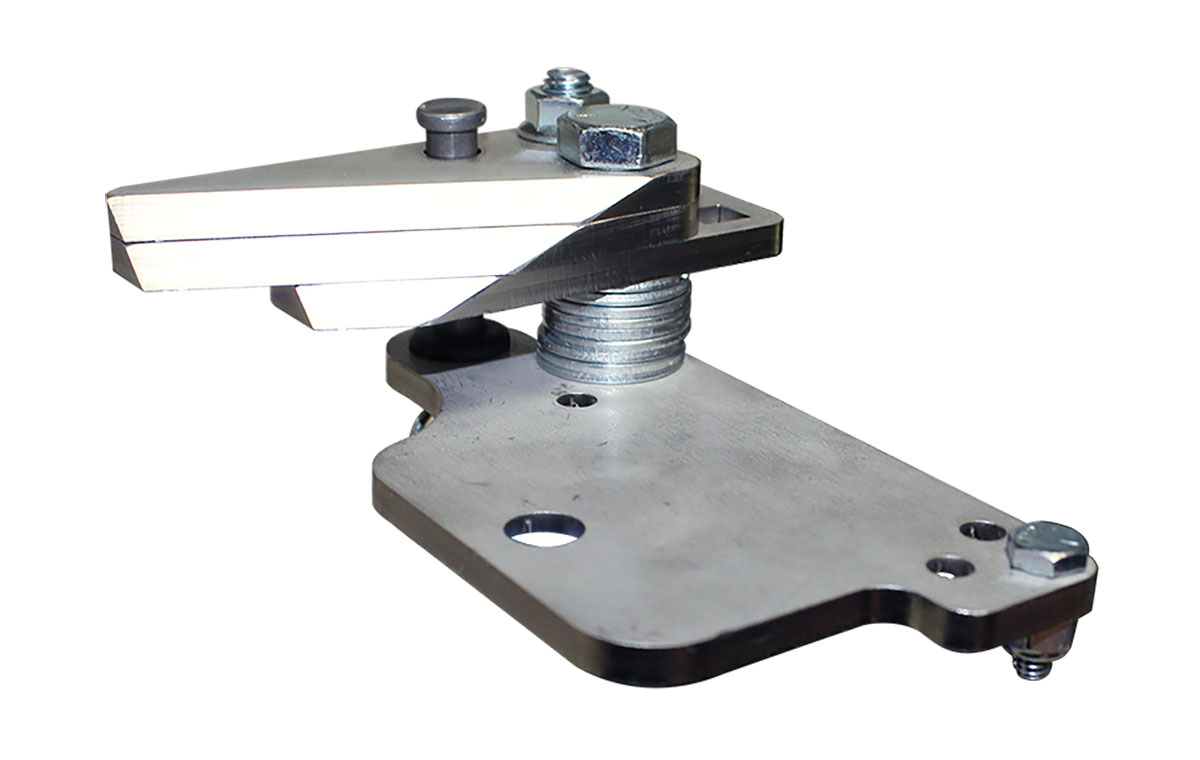 You may be asking why make the StableLoad also available in stainless steel along with our original steel design? Stainless steel is known to be an incredibly strong metal – so why not create a version of the StableLoad out of this durable metal as well? Similar to our rugged truck camper Talon Tie Downs that are made from both military grade aluminum and stainless steel, our new stainless steel StableLoads are built for tough conditions. Our engineers developed these ultra high performance suspension enhancements to handle the toughest climates and terrain. Whether you head out onto the coastal beaches or up to the mountain heights into the snow and ice where harsh chemical treatments are prevalent, nothing outperforms stainless steel StableLoads.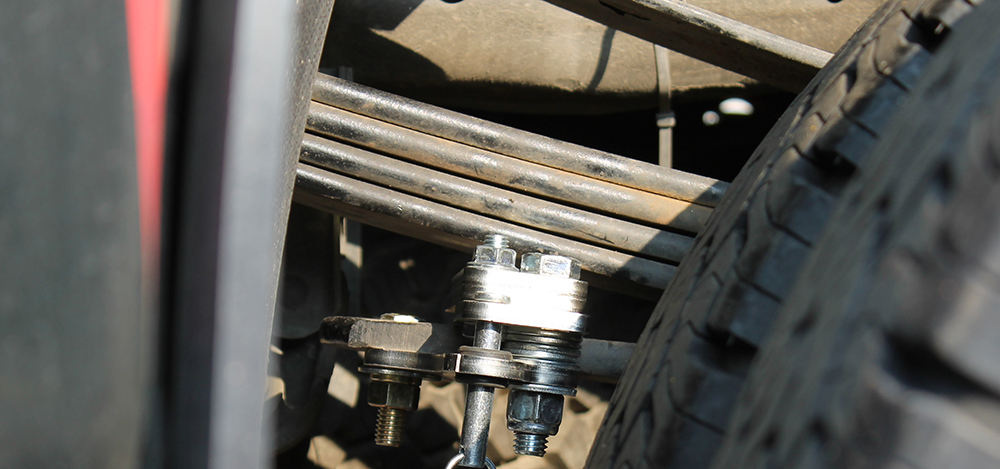 Manufacturers spent millions of dollars and over a hundred years investing in truck suspensions to ensure TWO major things: that it rides like a car and is comfortable, as well as its ability to safely tow or haul incredibly heavy loads. When a truck is loaded, the spring pack engages when you're towing or hauling. On a truck without StableLoads, once you begin to tow or haul with your truck, pressure is applied too late on the factory overload stabilizer springs of your vehicle's suspension. The problem is in this case, that there isn't enough stability to support the load, resulting in poor handling characteristics. Here are just a few towing issues you may have experienced with no StableLoad installed:
• Side-to-Side Sway
• Body Roll
• Porpoising
• Truck Sag/Squat
Watch the video below to see how StableLoads stand up against other products like airbags, sway bars and more.

StableLoad Stainless Steel Features Include:
• Dramatically improves safety, handling, body roll and porpoising while towing and hauling
• Ability to turn on and off in seconds*
• Made of stainless steel to keep the StableLoads looking new without a layer of protective powder coat
• Universal fit for all vehicles with factory installed upper or lower overload stabilizer spring
• Quad contact design complements the vehicle's specially engineered suspension that automotive manufacturers have invested millions of dollars designing, while all other rear suspension products reduce contact to only two points
• Quick no-drill installation**
• Enhances airbag performance by lowering airbag overload air pressure and activating the factory overloads
• Kit includes four StableLoads (outfits one complete vehicle)
• Legendary Lifetime Warranty includes coverage for the vehicle factory leaf springs
• Proudly made in the USA
* Applies only to the StableLoad Quick Disconnect (Lower Overload).
** Does not apply to the StableLoad Quick Disconnect (Lower Overload with Drill Kit).
Due to the dramatic improvement in overall handling characteristics from the StableLoad and its extremely low cost,* we recommend any suspension enhancement upgrades start with the StableLoad and that the vehicle operator evaluate as to whether any further upgrades are needed as often times the StableLoad suspension enhancement qualities are found to be more than enough improvement and no further costly suspension equipment may be required.**

The stainless steel StableLoads install to your lower overload leaf springs
* When compared to other suspension upgrade products, the StableLoad costs up to 50% less.
** Further upgrading or product additions for vehicle suspension is the responsibility and made solely at the discretion of the vehicle owner/operator.
Torklift also provides a 30-day money back guarantee on the StableLoads no matter where they were purchased. If you are not satisfied with your product in the first 30 days, with a receipt a full refund will be given. This is in place to ensure you are happy with your purchase.
For more information on the stainless steel StableLoads or to find your fitment today, click the button below or give our tech support a call at 800-246-8132. They are more than happy to assist you with questions you may have about these new corrosion resistant suspension upgrades. To complete your purchase with a certified dealer near you.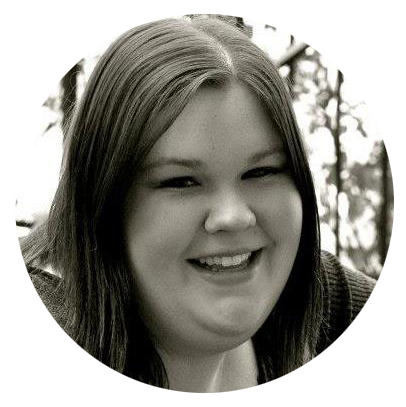 Written by Kerstin Stokes:
As a graduate from the College of Idaho with a B.A. in both History and Art, Kerstin has found her passion for writing and marketing, and has loved every minute of working for Torklift for over 3 years. She enjoys looking up tasty recipes for baking and daydreaming about future travels.