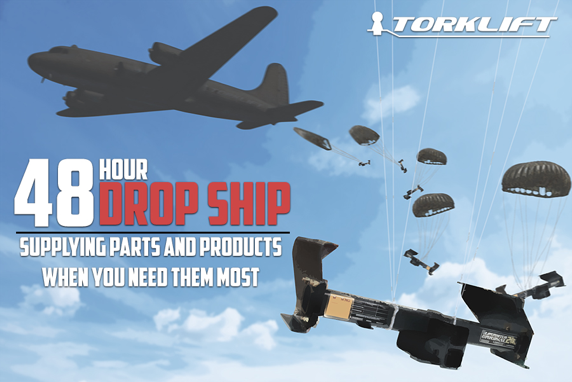 What is the 48 hour Drop Ship Program?
We are set up to build products in large runs for stocking orders made by distributors, but sometimes you have a customer that can't wait. That's where the 48 hour Drop Ship Program comes into play.
How Does the Drop Ship Program Work?
1. Business Day One: Place your order by 11 a.m. so the build for your products starts the following business day
2. Business Day Two and Three: Your parts have 48 hours (Two business days) to go from raw parts to powder coat to be ready to be shipped. Hot off the assembly line!
3. Business Day Four: Your parts are sitting on our dock ready to ship
What does it cost?
This fee is minimal when it comes to getting your Torklift products that much sooner and in a rush! If you have unforeseen circumstance and you suddenly need Torklift products and can't pass up the opportunity - contact your distributor and let them know you need to place a drop ship through Torklift. The fee will vary by distributor.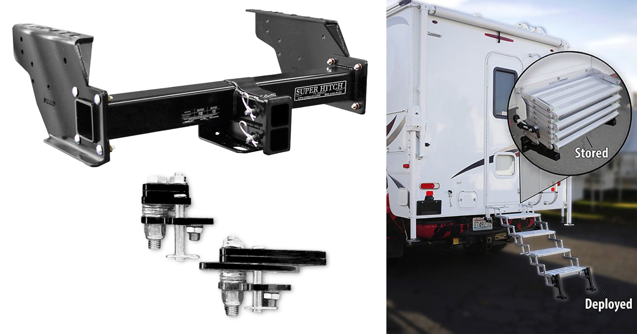 With Torklift's products at a record demand, our dedicated Torklift Drop Ship team is dedicated and ready at a moment's notice to manufacture the parts you need from raw materials and pack into our specially designed boxes – then shipping the products you order to where you need them. We have a team just for focuses on emergency orders from the Drop Ship Program and making sure they get to you as soon as possible.
Whatever you need, whether it's our brand new Stow N' Go truck camper steps, our always popular StableLoad or highly engineered SuperHitch, our highly seasoned staff will do whatever it takes to get you taken care of. Always have Torklift products on hand! If you're having difficulty obtaining Torklift parts and products, please feel free to contact us at 800-246-8132 or email us at either orders@torklift.com or support@torklift.com.