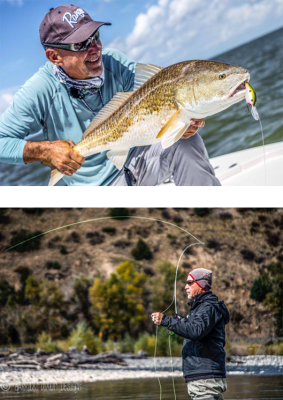 This year Torklift International welcomes Captain Ray Van Horn to our sponsorship program. As founder and host of the Gypsy Angler television show on the Sportsman Channel, the captain travels throughout the country showcasing information for viewers interested in fishing techniques and tactics.
With years as a champion fishing guide and TV fishing personality, Van Horn leads a nomadic lifestyle with his CampLite truck camper and Ranger boat, towed by his GMC Sierra 3500 truck. Highlighting bucket-list salt and fresh-water fishing opportunities, the Gypsy Angler television program focuses on product use while educating anglers.

Capt. Ray Van Horn of Gypsy Angler
While on the road with his camper and boat in tow, we wanted to make sure the Captain had durable equipment that would not only make his travels enjoyable, but also protect his livelihood. To travel safely Van Horn uses Torklift International StableLoads, FastGun turnbuckles, SuperHitch Magnum 30K receiver hitch and the SuperHitch SuperTruss Receiver Extension.
One of his favorite Torklift products are the StableLoad suspension stabilizer. By engaging the factory overload leaf springs of the truck, the StableLoads dramatically improve handling while towing or hauling by preventing side-to-side sway, bounce, and body roll and more.
"One of the most important additions I've added to my CampLite truck camper set up is Torklift International's StableLoads," said Van Horn. "StableLoads dramatically reduced truck sway that I had experienced before the install."
While traveling from coast to coast in his truck camper filming the Gypsy Angler television show, Ray has experienced towing a number of different boats.
Van Horn explains, "The StableLoads have provided unbelievable stability and I realized the difference in better handling immediately. When it comes to safety, that's piece of mind."
With an eleven-foot camper and boat to tow, Van Horn was in need of a 4-foot receiver extension that could clear the overhang of his camper and handle significant tongue weight. To tackle this application, we geared him up with the SuperHitch Magnum 30K receiver hitch and the highest rated receiver extension in the industry, the SuperHitch SuperTruss.
When used with weight distribution, the SuperHitch Magnum 30K frame-mounted receiver hitch is rated at 30,000 pounds and can handle a tongue weight of up to 3,000 pounds.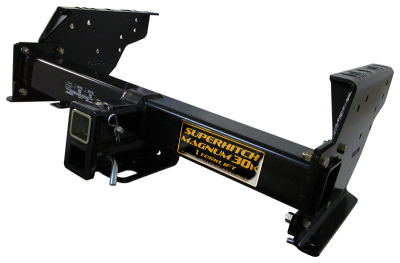 SuperHitch Magnum 30K receiver hitch
As the highest capacity receiver extension in the industry, the SuperHitch SuperTruss:
- Is designed for campers up to 12 feet and available in eight lengths from 21-60 inches
- Has a dual truss for added strength
- Features hardened reinforced hitch pin locations
- Uses patented, lateral-support safety chains


SuperHitch trailer hitch and SuperHitch SuperTruss Receiver Extension
To secure his camper to the truck and tie downs, Van Horn uses the FastGun quick-disconnect, lockable turnbuckle. As the best spring-loaded turnbuckle available, the anchor points of Van Horn's CampLite truck camper and truck are protected from any potential damage.
All of the Torklift products that he uses are covered by Torklift's Legendary Lifetime Warranty and are made here in the United States.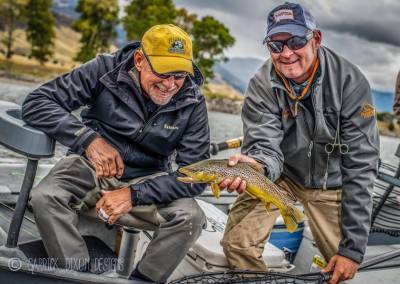 Van Horn filming Gyspy Angler TV show
For a premier fishing experience, tune into Gypsy Angler on the Sportsman Channel.

Saturday 9:30am EST
Monday 1:30pm EST
Friday 7:30am EST
As Van Horn shares the secrets on how to catch the big ones, you'll learn how to make your next fishing expedition one to remember.
Stay tuned to see how Van Horn uses his Torklift products. For more information on the Gypsy Angler, visit his website at gypsyangler.com.