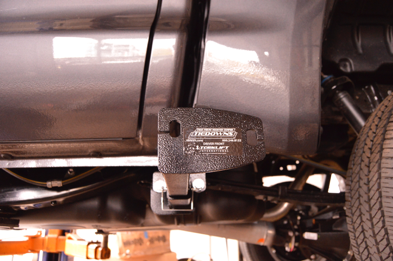 When we met Brian Brawdy, he didn't know his truck bed was cracked in multiple places and that it would cost thousands of dollars to fix. Torklift first met RV enthusiast Brian Brawdy in 2009. At the time of meeting him, he was sponsored by an alternate brand of tie downs that mounts to the truck bed instead of the truck frame. This company promotes itself as using frame-mounted systems when they don't attach to the truck's frame at all.
Where the bed-mounted system went wrong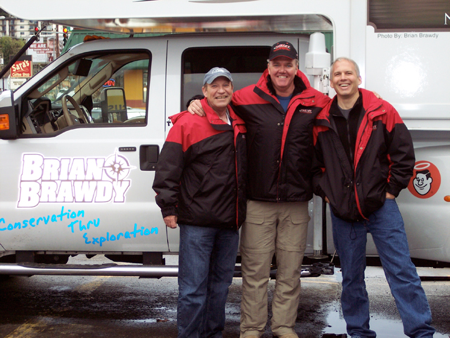 After getting to know Brian a little better and what kind of tie down system he was using, Torklift wanted to check it out. Our team crawled underneath his truck, and we were alarmed at what we saw. Upon inspecting Brian's truck, we revealed a mass amount of damage to the bed. When Torklift discovered what was causing the damage, it all made sense. He had a bed-mounted tie down system for his truck camper. Due to the lack of support, the bed of his truck was too stressed and had massive cracks underneath. This was caused by the bed-mounted system pulling and yanking the truck bed sheet metal.
What you can do to protect yourself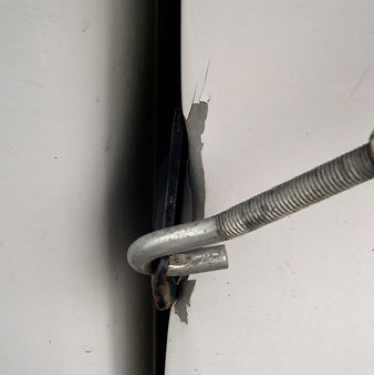 There are steps you can take to inspect your vehicle for damage linked to bed-mounted tie downs:
1. look under your truck bed for long cracks spanning anywhere from the cab to the tailgate
2. Look for a sagging bumper and rust at rear bed-mounted tie down locations
3. Inspecting the paint for chips, bent tie downs, body rust and gouges at the mounting location of your front bed-mounted tie downs also indicate damage
If you notice any of these issues with your bed-mounted tie downs that claim to be frame-mounted, contact us immediately. We would be happy to look at pictures of your damage and help you determine if your truck is still safe for hauling your truck camper. If you don't need Torklift products, we won't sell it to you – we're just here to help. Our company is founded on safety and if you aren't safe, we believe you should know. This inspection service is free. Just call us at 800.246.8132 or send photos of your truck to: photos@torklift.com.
So why do bed-mounted tie downs cause this damage?
Many bed-mounted tie down systems are falsely advertised as "direct-to-frame" and use anchors plates in the rear of the truck bed to connect anchors to both sides of the truck bumper. The support from the specific type of tie down does not make contact with the frame of the vehicle, leaving you with a very unstable support. When you use a bed-mounted system not only is what you are hauling at risk, but the vehicle as well. Just like Brian Brawdy's truck, you risk having stress marks and cracks in the bed and can actually lose the whole bed itself. Damage within the truck bed is common while using bed-mounted tie downs. Often, anchor points can be pulled out - bending the anchors directly into the truck body, as well as damaging the vehicle's paint.
What Precautions Can You Take to Avoid Damage to Your Vehicle?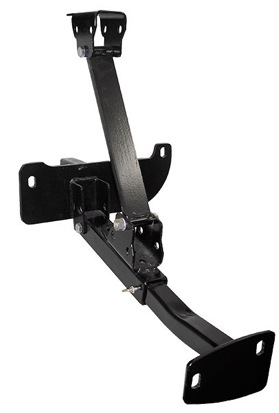 The first and most important step is using proper tie downs. Torklift offers two types of tie downs that truly mount to the foundation of the vehicle: its frame. Attaching directly to the frame eliminates the risk of damage to your vehicle and will provide 100% support for having your camper mounted safely.
Option one: Steel
One of the tie down systems Torklift designed is the True Frame-Mounted Steel Tie Down.
• This tie down secures the truck to the camper using four independent tie down points directly to the frame. 98% of applications don't require drilling.
• Has no loss of ground clearance and improved stability and handling of the vehicle while towing
• Comes with the Tie Down Finishing Kit
• Tie Down Locks are also available for this system
Option two: Military Grade Aluminum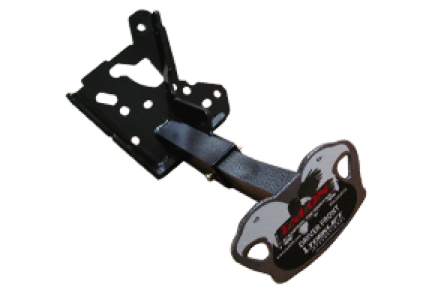 The other system Torklift designed are the Talon Camper Tie Downs
• This is a high performance tie down that is light weight and rust free for life
• Features high impact powder coating
• Light weight military grade aluminum alloy that is 50% lighter than steel
Like any other Torklift product, both Talon and Steel Tie Downs are backed by a lifetime warranty. When Torklift tie downs are paired with spring loaded turnbuckles, the lifetime warranty is extended to not only the truck frame but the camper anchors points for the extent of its manufacturer's warranty. Why do we do this? Because we know our frame-mounted tie downs will never damage your vehicle when used and installed properly. You can contact us at 800.246.8132 for more warranty details.
What did it cost Brian?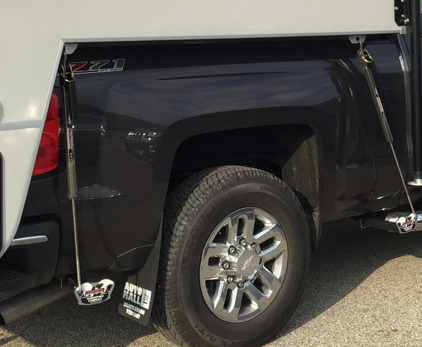 Thankfully at that trade show Brian Brawdy was made aware of the damage his truck had sustained. After that day, Torklift's tech support spent several hours at our shop and repaired more than $5,000 dollars' worth of damage done to his truck due to the bed-mounted tie downs that claimed to be frame-mounted. Brian no longer has to question whether his truck is being damaged while doing what he loves the most.
To learn more about Torklift tie downs and Talon Tie downs call our tech support at 800.246.8132 or email us at: support@torklift.com. Or, to order your own set at a Certified Dealer near you, visit our Where to Buy page.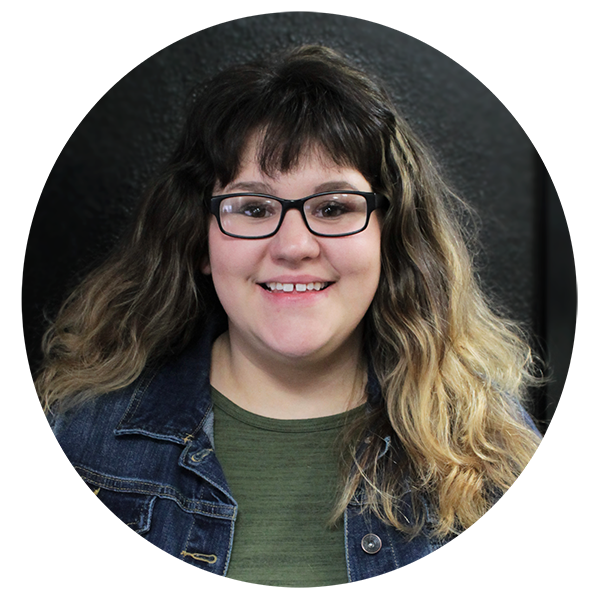 Written by Shyann Guerra:
Being in an environment in which I can problem solve is where I flourish. Every answer to a problem leads me to a new concept to understand or a lesson to learn. When I'm not solving problems I enjoy camping and going to festibals with my family form the local city center festivals to the mountains of Wenatchee at the Winter Grass, bloe grass music festival. Experiencing culture is where my heart is content.
'