Torklift International's PowerArmor Lithium features a high-quality locking battery box designed specifically with lithium batteries in mind. With RV battery security in mind, this locking battery box was specifically engineered to prevent increasingly common battery theft and related damage to wiring from 'cut and run' thefts. Keeps incredibly expensive lithium ion batteries under lock and key so you get many years of use with your lithium batteries.
Each PowerArmor locking battery box comes with Torklift International's Legendary Lifetime Warranty and is proudly made in the USA.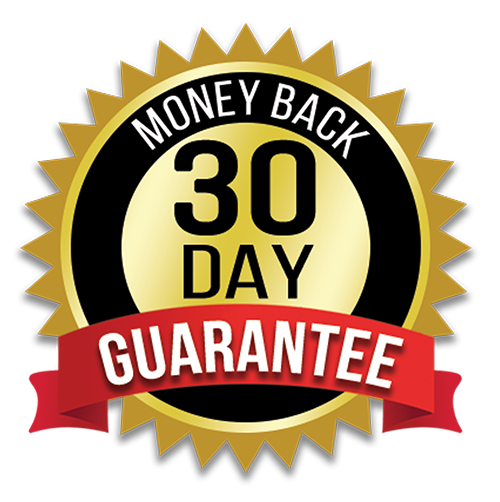 PowerArmor Lithium - A7700L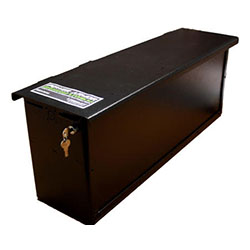 MFG Part Number:
A7700L
Dimensions:
32" L x 10-1/2" W x 12-1/4" H
PowerArmor Lithium Solar - A7700LS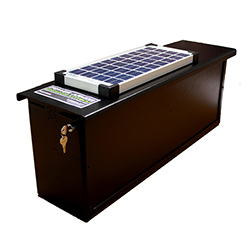 MFG Part Number:
A7700LS
Dimensions:
32" L x 10-1/2" W x 12-1/4" H
Details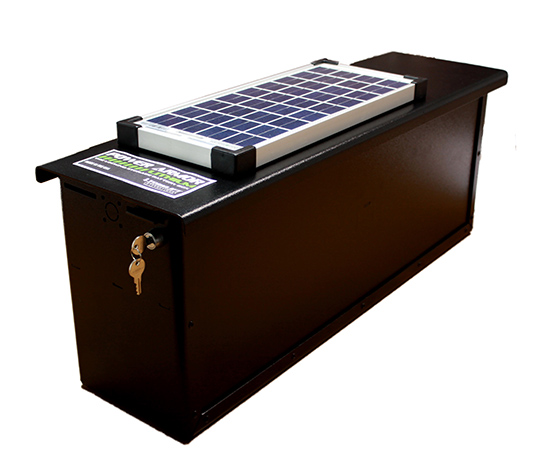 The PowerArmor Lithium provides a safe, lockable storage box that protects your battery investment from the elements and reduces potential corrosion on the battery terminals. Inside the box has a unique aluminum strap that has easily adjustable knobs to secure and hold down your batteries inside the PowerArmor. Enjoy a secure compartment for storing up to two batteries. Our RV battery box accommodates a multitude of battery types, including both 12 and 6-volt battery applications. The design incorporates a unique lockable slide top (lock included) for quick, easy access, no matter your mounting location. Made from black, high-impact powder coated aluminum, the PowerArmor Lithium storage box bolts directly to your RV, boat, trailer tongue, camper bumper, etc.
An access port allows for electrical wires to pass through the side wall of the box, so it easily connects to your electrical circuit system. With battery health and performance in mind, the locking battery box features a special ventilated design and acid neutralizing battery mat.
PowerArmor Lithium Features
Prevent common and expensive battery theft (lock included)
Precision laser restraint system specifically designed for securing lithium batteries
Firmly attaches to your RV, camper bumper, boat, truck, van, etc.
Designed specifically to access RV batteries avoiding interference with your RV
Features black high impact powder coated frame for durability
PowerArmor Lithium battery box can hold up to two batteries
Acid neutralizing battery mat to avoid corrosion
Legendary Lifetime Warranty
Proudly made in the USA