Blog
Over 40 Years of Innovation, Quality, Safety
How to make a truck camper deck?
After lots of speculation on how to build a truck camper deck we came across an article on Rv.net. The user, Bigfootford decided to take on this project himself. He started off with a well drawn out blueprint on his shop floor, constructed of Unistrut, plumbers tape, and some bolts. It looked pretty good. We really like that he incorporated his steps, which he broke into two pieces to gap the entrance and the other half led to the ground. He also incorporated storage slots for tubs on each side. It took him some time to construct his idea as well as to measure, cut, and piece it together. Here is a link to RV. net users story BigFootFords DIY deck project. If you aren't a DIY person or don't have the time, Torklift has various truck camper deck options to fit any of your needs.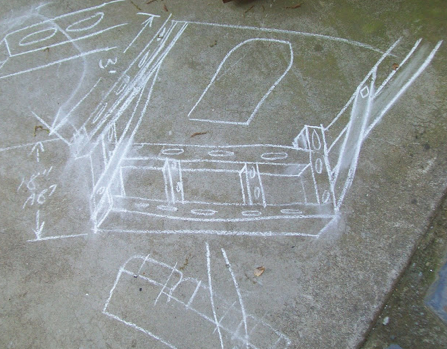 Bigfootfords blue print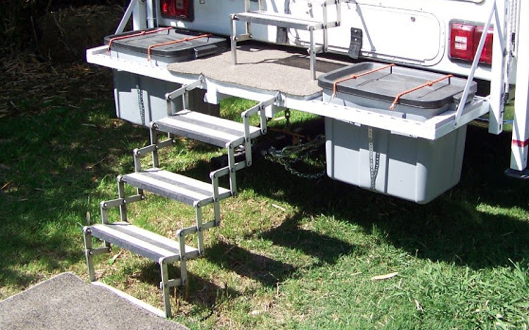 Final Product
Fox Landing Bumper
This bumper serves as an extension of your camping experience. Crafted from aircraft grade aluminum and stainless steel, it offers entry from either the left or right side and it eliminates the need to disconnect the trailer tongue. The Fox Landing Bumper can fold up in a matter of seconds and secures in the stowed position. GlowStep tread is added for safety to prevent slipping.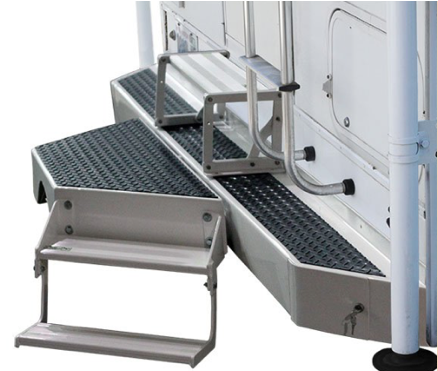 Fox Landing Bumper
Northstar Bumper
The Northstar Bumper is engineered and designed at Torklift International. It's constructed out of light weight aircraft grade aluminum. This bumper works with any framing system and has a custom tread. It has a custom step reinforced with gussets. It's USA-made and has our legendary lifetime warranty.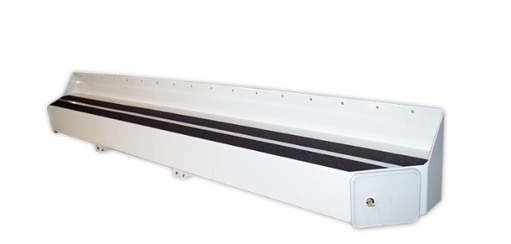 Northstar Bumper
Palomino Landing Pad
If you are in need of storage space while camping, this is the deck for you. With nearly 3.5 cubic feet of storage, this bumper weighs 84 pounds, is 93 inches wide and features an 18.5-inch platform depth. The Palomino Landing Pad is manufactured out of aircraft grade aluminum and stainless steel. With LED lights and a built in swing step, this bumper makes all other factory bumpers seem out-of-date. The Palomino Landing Pad is a Torklift International design and backed by a lifetime warranty.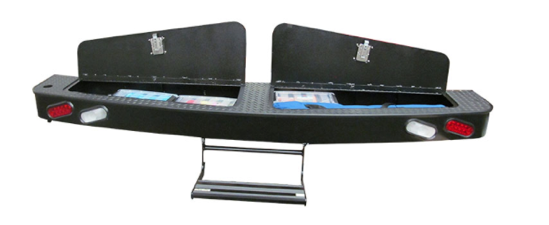 Palomino Landing Pad
Ultra Deck Plus
This truck camper porch is engineered and designed exclusively for Lance campers by Torklift International. The Ultra Deck Plus is designed with aircraft grade aluminum and stainless steel. This deck is high impact powder coated for extreme durability with a contoured body style that offers 7.8 cubic feet of storage. This comes with lots of extras. A deck slide that extends and has a 600-pound capacity, a swing step that incorporates Torklift International GlowStep technology, DOT certified LED lights and a Torklift exclusive hinge lock system for all storage compartments.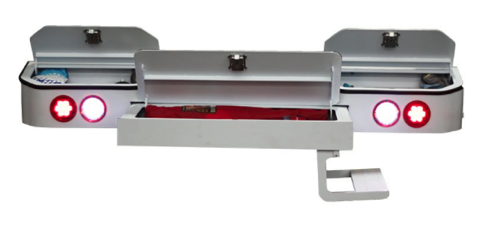 Lance Ultra Deck Plus
If you are ready to get your camper out on the road and don't have the time that RV.net user BigFootFord had to build his own deck, have no fear Torklift is here! With several options that will accommodate every need you have as far a safety, security, and storage you can't go wrong. For more information call us at 800.246.8132 or visit torklift.com.
---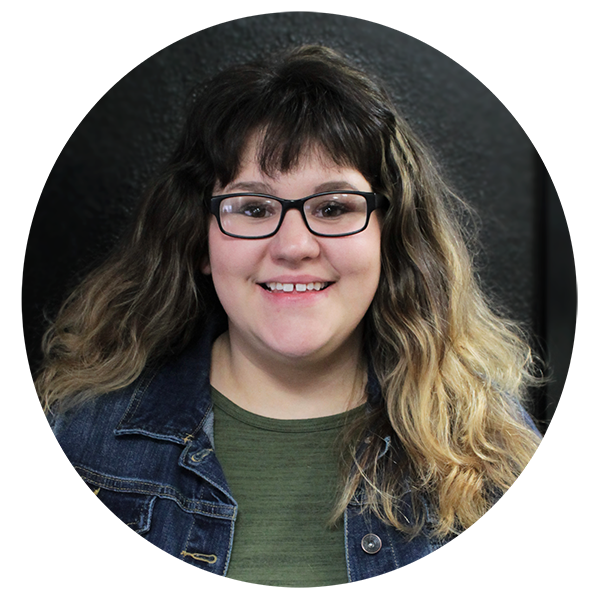 Written by Shyann Guerra:
Being in an environment in which I can problem solve is where I flourish. Every answer to a problem leads me to a new concept to understand or a lesson to learn. Whem I'm not solving problems I enjoy camping and going to festivals with my family - from the local city center festivals to the mountains of Wenatchee at the Winter Grass, blue grass music festival. Experiencing culture is where my heart is content.
Related Posts
Comments
No comments made yet. Be the first to submit a comment