The April issue of Trailer Life Magazine takes a closer look at Torklift International's newest addition to its line of security products: the Fortress PowerLock.
We've heard countless reports of serious damage thieves are leaving behind at home, at your offsite storage and even at campsites. As a result, Torklift designed the Fortress PowerLock to protect RV shore power cords from being cut and stolen.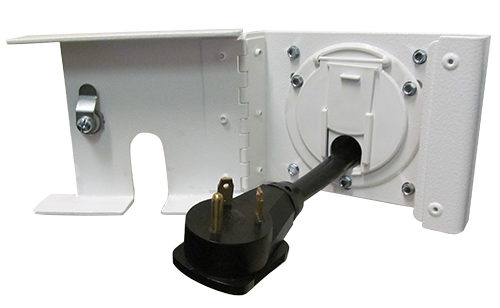 Fortress PowerLock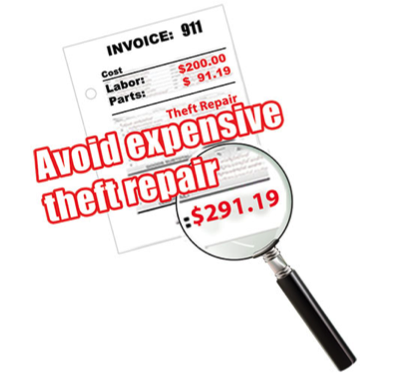 Replacement of RV WiringAmong battery theft, generators and propane, see what Trailer Life Magazine has referenced as a popular target for thieves. At first thought you wouldn't consider power cords as a primary focus, but as Trailer Life Magazine points out in their article, nowadays you might be inclined to secure items that you never would have thought to secure in the past.
Trailer Life Magazine indicates that including labor, replacing the RV power cord is extremely costly. Eliminate any chances of damage by protecting the shore power cord with the Fortress PowerLock.
Once in place, access to the power cord hatch is prevented without the use of lock and key. The RV theft deterrent lock makes it extremely difficult for thieves to access the cord.
See how it works by watching the shore power lock demonstration video:
As the only lock for shore power cords in the industry, the Fortress PowerLock is designed with aircraft grade aluminum and featured in high impact powder coated black or white. Engineered for easy no drill installation, clean design and simple open and closing mechanism, the Fortress PowerLock comes with two keys and is covered by Torklift's lifetime warranty.
Be sure to pick up the April issue of Trailer Life Magazine for more information on why you need this lock for your RV. Trailer Life Magazine also shares details on how easy it is to install the Fortress PowerLock.
Click here to learn more about the Fortress PowerLock.
Torklift International security products:

Lock and Load cargo tray

Fortress GasLock propane tank lock
FastGun turnbuckle locks

FastGun Wobble Stopper to avoid camper theft