If you have an RV you're going to want to hear about this.
Theft is one of those things we don't necessarily expect to happen to us. Believe it or not, it's more common than we like to admit. When it does actually happen, it's unexpected and extremely disappointing. Not to mention a serious damper on your wallet. What's worse than paying out of pocket for something twice or having to pay up on unnecessary repair costs? The road of life has its ups and downs, but there are ways to further prepare yourself and protect your equipment to avoid those expensive dips along the way.
Copper theft just doesn't make cents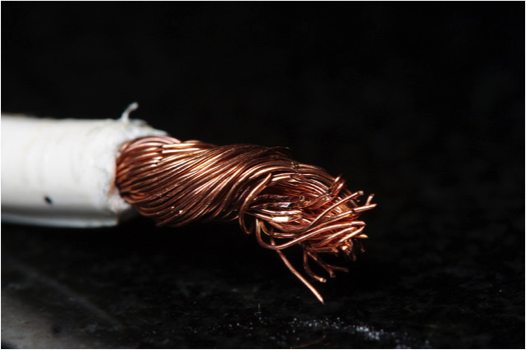 Photo Credit: https://flic.kr/p/63uJ1L
Police reports and insurance claims aren't always filed for each instance of copper theft. Even with that factored in; the amount of copper stolen and redeemed is more than $1 billion annually. Click here for interesting statistics on the rise of copper theft.


With thieves selling copper for up to two dollars per pound, no wonder it's one of the most valuable and desired of metals. The incline in this type of thievery certainly won't make any cents add up in your piggy bank.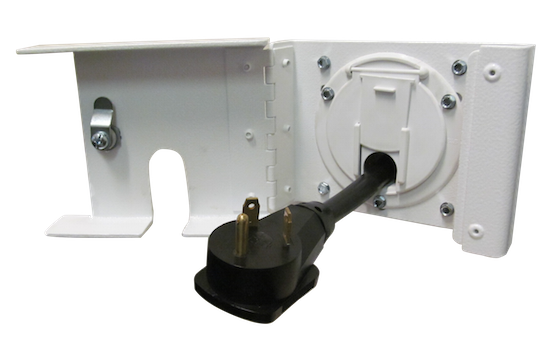 Fortress PowerLockDon't cut the cord
So how does copper theft apply to you when you're out and about enjoying life in your RV? One of the easiest targets for copper wiring on your RV is the shore power cord. Whether your RV is stationed at a campsite or sitting in storage, the shore power access cord is a tempting and easy mark for copper snatchers. The wires within the shore power cords are made with copper along with other metals.
Torklift has designed the Fortress PowerLock to protect your RV from this common theft.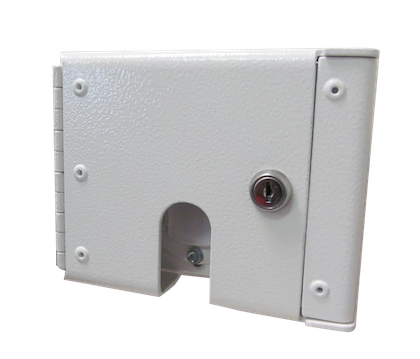 Lockable shore power
hatch with key
If you own an RV, you know how crucial the shore power cord is for a successful camping trip. When you aren't running off of batteries, this external power cord is critical in sourcing power to your RV by plugging it into an outside power outlet. Everything that requires power in the RV will need to run through this cable.
Keep the bad guys away and continue to play
Torklift customer Russ Demaris recently installed and reviewed the Torklift International Fortress PowerLock on his RV.
"This simple but clever device is like a high impact aircraft grade aluminum vault that securely mounts to the side of your RV," Russ writes.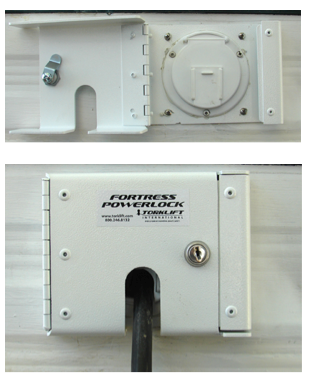 Russ installed the Fortress PowerLock on his RVAs a lockable door cover that blocks access to the shore power cord and plug, the Fortress PowerLock is indeed made from durable aircraft grade aluminum and available in either black or white high impact powder coat finish.
Most RVs come equipped with a very basic hatch made from flimsy plastic, leaving your shore power cord susceptible to damage or theft, not to mention that it's somewhat of an eyesore. By incorporating a Fortress PowerLock, Russ followed the simple installation method and achieved an indestructible shield from those bad guys.
Step 1: Remove plastic power cord access door
Step 2: Apply sealant tape to access door assembly and slide it into the Fortress PowerLock assembly
Step 3: Apply sealant to the back of the Fortress PowerLock assembly and mount directly to the side of the RV with provided hardware
It took Russ less than 30 minutes to install the Fortress PowerLock. He shares his experience installing Torklift's power cord locking device on his RV in a detailed blog entry. Click here to read more.

Watch this video to see the Fortress PowerLock in action:
Fortress PowerLock:
• Lock covers shore power cord access door to protect RV power cords from being cut and stolen
• Prevents theft associated with opening access door and removing power cords
• Lock and keys included
• Legendary Lifetime Warranty
• Proudly made in the USA
To purchase the RV shore power cord locking device, visit the Where To Buy section on our website to find a dealer near you. Have a question? Give our Tech Support a call at 800-246-8132.
Click here to learn more about the Fortress PowerLock. Be sure to browse all of Torklift International's RV security products.
---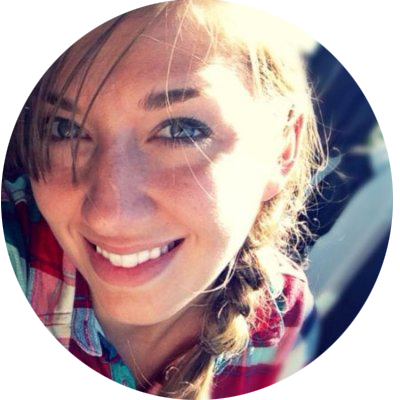 Written by Sheryl Bushaw:
As a graduate from Arizona State University with a B.A. in Journalism and emphasis in Public Relations, Sheryl is a passionate writing professional with focus in areas of copy writing, social media and creative design. She is a travel enthusiast and explorer-extraordinaire with a zest for life.