Blog
Over 40 Years of Innovation, Quality, Safety
A sled deck turnbuckle accessory you can't even 'handle'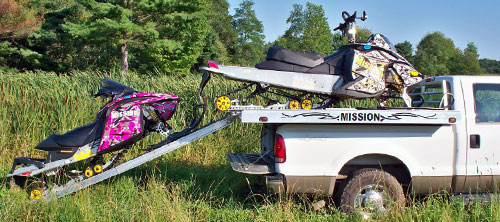 Mounting snowmobiles onto a sled deck
For the fastest and most convenient way to tie down a snowmobile or other cargo onto a sled deck or truck deck, add a Derringer Handle to your turnbuckle configuration.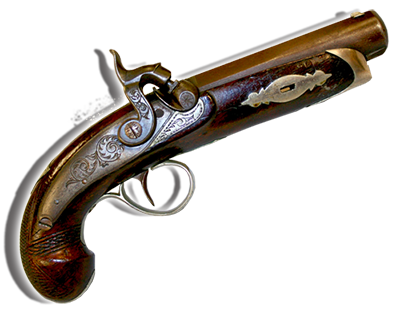 Derringer style pistolWhat's a Derringer? Commonly known as a pocket or palm pistol, a Derringer is identified as the smallest handgun of any caliber. Looking back in history, Torklift turnbuckles like the FastGun turnbuckle with its pistol grip design were named with purpose. Following Torklift tradition, it's only natural that the compact but efficient 'quick-disconnect handle' be given 'Derringer' as its name.
With the ability to attach to any basic hardware style turnbuckle system or sled deck hold-downs, Torklift International Derringer Handles significantly reduce the time it takes to secure cargo because of its quick-disconnect feature. See how to attach a Derringer Handle to different applications by clicking here. The handle turns threaded rod turnbuckles, hold-down straps, tie down chain or other rigging options into an extraordinarily quick application. The Derringer Handle is a better alternative to ratchet hold-down straps because of its strength and durability.

Four Derringer Handles in one kit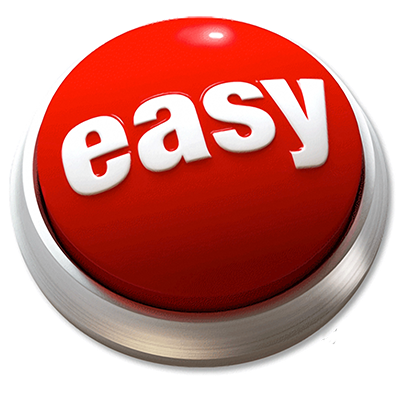 Fastening cargo like snowmobiles or ATVs to a truck deck is (literally) a snap when you attach the Derringer Handle to any conventional hardware turnbuckle, rigging or Torklift turnbuckles like the SpringLoad XL or Basic SpringLoad Kit.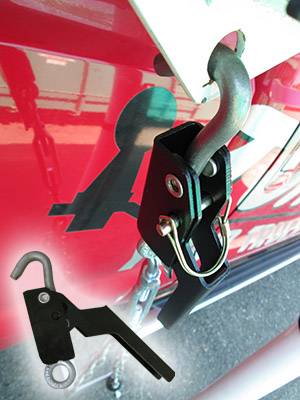 Derringer Handles with quick-disconnect capability
Features of the Derringer Handles include:
- Quick-disconnect handles
- 100 percent stainless steel and aluminum
- High impact powder coat finish in black
- Kit includes drop forged steel and hot dipped galvanized
eyebolts
- Lockable - FastGun Locks
- Made in the USA
- Legendary Lifetime Warranty
Whether using the quick-snap handles to make your sled deck tie downs more efficient or to upgrade your current snowmobile turnbuckles, the Derringer Handle takes your sled deck hold-down system to the next level.

Truck deck using Derringer handles on the turnbuckles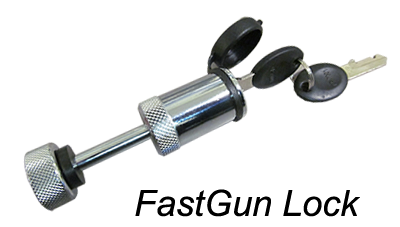 Another positive feature of the Derringer Handle is its ability to lock. No longer worry about leaving cargo unattended on your sled deck. Whether your snowmobile or other expensive toys are loaded up on your rig, prevent theft by locking turnbuckles into place. FastGun Locks clip into the Derringer Handle providing security for your ATVs, snowmobiles, etc.
Click here for more information on Derringer Handles.
Stay Informed
When you subscribe to the blog, we will send you an e-mail when there are new updates on the site so you wouldn't miss them.