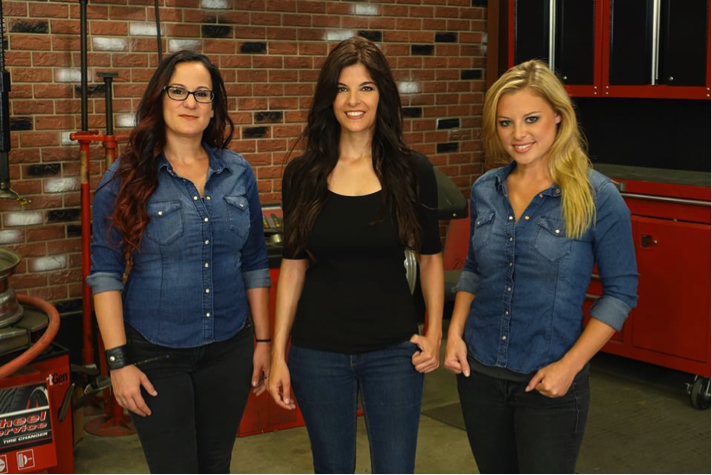 All Girls Garage on Velocity network
Are you ready? Now's your chance to thoroughly prepare yourself. Mark your calendar, make room on your DVR and be sure you don't miss Torklift International StableLoads suspension stabilizers television premiere on Velocity network's All Girls Garage. Is the popcorn popped? An ice-cold beer or soda poured perfectly into a frosted glass? Pull the lever on your recliner because we have a feeling you'll enjoy this show.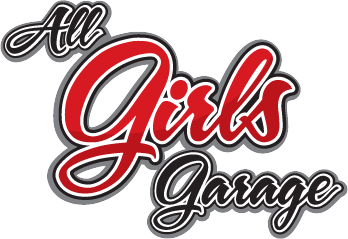 If you haven't seen Velocity network's All Girls Garage, it's more than just your average automotive TV show. Here's what you can expect. The show highlights the expertise of three females as they approach complicated automotive projects. With years of mechanic experience and technical knowhow, these women know how to distinguish a quality aftermarket product from its competitors, and are as selective about what parts they feature on their show as the folks who invest in them. If you're a fan of programs like TruckU and Overhaulin', you'll find All Girls Garage as quality entertainment worth your time.
The episode will discuss how StableLoads are an effective suspension upgrade for anyone planning to tow or haul. If you're looking to improve handling by reducing sway, body roll and porpoising, the StableLoad suspension stabilizer should be the first suspension modification you consider.

StableLoads are simple to install and have a universal fit for all vehicles with factory upper or lower overload leaf springs. The ladies of All Girls Garage will explain that by taking up the gap between the leaf spring pack and overload leaf spring on the vehicle's rear suspension, the StableLoads activate the factory intended capabilities within its leaf springs. This provides a dramatic and noticeable improvement in ride quality.
StableLoads are a simple concept and the best solution for suspension on your vehicle. Don't let us convince you, just tune into All Girls Garage on August 15th to hear why these female gear heads put their trust in the stabilizing effects of Torklift StableLoads.
Velocity Network
Saturday, August 15th, 2015
11:30 a.m. EST, 8:30 a.m. PST
Also catch the airing Sunday, August 16th, 2015 at the same time. Click here to further explore the benefits of Torklift International StableLoad suspension stabilizer.