The Struggle is Real
A trailer hitch never seems as stubby and un-tow-worthy as when you're trying to tow with the tailgate down or when towing with a truck camper overhang. Anyone that has ever tried to hitch a trailer to their truck's receiver when the truck camper is attached knows a camper overhang makes it impossible. You'll surely be troubled with clearance issues, too. But imagine the undue strife and misery one would face as a newbie when it comes to towing with a truck camper: a happy family about to hit the road for a fantastic summer getaway with their truck camper and new boat in tow—only, it slipped dad's mind that the overhang won't let him attach his boat trailer to his trailer hitch. You can almost hear the factory hitch's taunting laughter ringing in his ears as the sun beats down on him. Can you see the look of dismay on his face or feel the throb of defeat in his temples?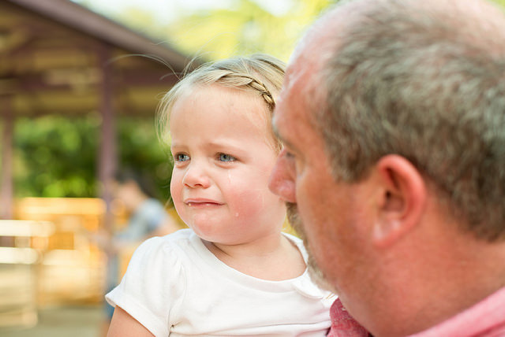 Photo Credit: https://flic.kr/p/rQLNYMIn such a scenario, what is an adventurer to do? Sacrifice the comfort of a mobile domicile in order to enjoy your boat for one day at the lake instead of a weekend? Or perhaps save the aquatic adventure for the next summer and just camp? In this situation, neither solution wipes the pout off of the kids' faces.
The Solution
Professional bass fisherman James Niggemeyer is here to tell you about Torklift's SuperHitch Outlaw Series high capacity towing equipment, in particular the SuperTruss Extension. With the SuperHitch SuperTruss, you will never find yourself in a disappointing scenario as the one illustrated above.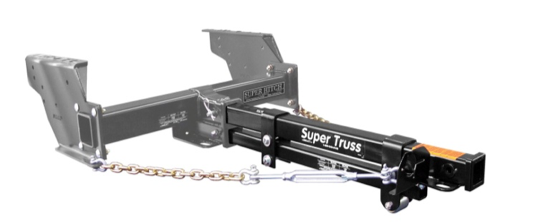 Torklift SuperHitch and SuperTruss receiver extension is the strongest way to tow with a truck camperThe SuperTruss receiver extension is a one-of-a-kind tow extension that works with the SuperHitch to easily allow you to tow despite your truck camper overhang's best efforts to thwart that ability. With the highest towing capacity in the industry, the SuperHitch SuperTruss features hardened, reinforced hitch pin locations and patented, lateral-support safety chains to safely tow your trailer with strength and stability.
The SuperTruss is designed for campers up to 12 feet and available in eight lengths from 21" to 60".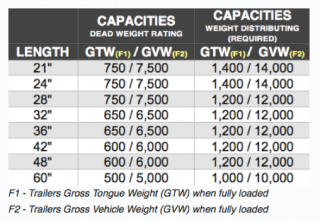 A professional who knows best
See what professional bass fisherman James Niggemayer has to say about the SuperTruss Receiver Extension:
Needing a towing system he can trust, James Niggemeyer knows that having the SuperHitch and SuperTruss on his rig will get him to and from his competitions safely. Not only is he confident that he's safely towing, he's also assured his Lance truck camper and boat are in good hands. Knowing that James Niggemeyer's experiences with the SuperTruss give him peace of mind on the road, average outdoorsman in the same boat (pun intended) can be just as confident.
Niggemeyer continues…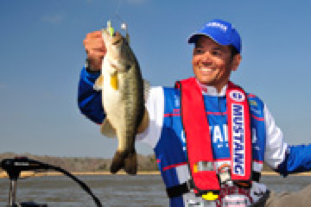 "I spend a lot of time on the water and quite a bit of time behind the wheel getting to those destinations [and] the people from Torklift International manufacture the finest in towing equipment for truck campers and just about anything else you can dream up. I have tried the others and I am happy that I now have the best tools for the job. The SuperHitch, SuperTruss extension, StableLoads, Original FastGuns and complete tie down systems make my rig far more stable. With this new equipment I'm road ready and safe! I am happy to be a part of the Torklift International Team!"
Get stacked with SuperHitch Super Power
Want to be able to tow virtually anything, anywhere? Channel your inner superhero and conquer gimpy factory and aftermarket tow hitches with the SuperHitch Outlaw Series. For those of you interested in fully outfitting yourself with the best of the best, here is what else Torklift International offers in the SuperHitch Outlaw Series:
• SuperHitch Hero 15K receiver
• SuperHitch Original 20K receiver
• SuperHitch Magnum 30K receiver
• SuperTruss receiver extension
• SuperHitch Everest WD System (30K)
• SuperHitch Pintle and Ballmount accessories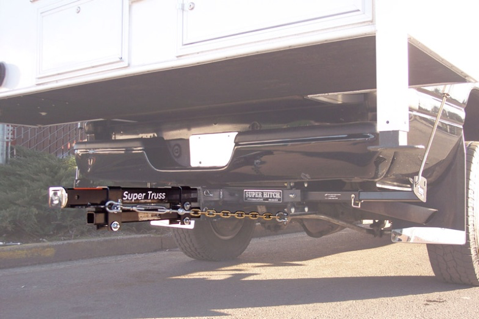 Tow with overhang like it's no big deal with the Torklift SuperTruss ExtensionAnd remember, like all of Torklift's products, everything in the SuperHitch Outlaw Series is proudly made in the U.S.A. and comes with Torklift's Legendary Lifetime Warranty. Don't settle for run-of-the-mill towing equipment when it comes to your family's safety. Stack up towing power with high capacity capability and make towing while hauling your truck camper stress-free.
Learn more about the SuperHitch SuperTruss or to purchase Find a Dealer near you.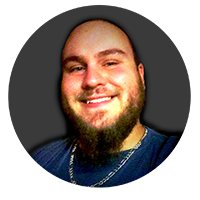 Written by Jake Holley:
As a graduate from Western Washington University with a B.A. in Creative Writing, Jake Holley is an aspiring writer with a passion for language, philosophy and seeking out obscure films and literature. He is also an unabashed metal head and looks darn good in a suit.