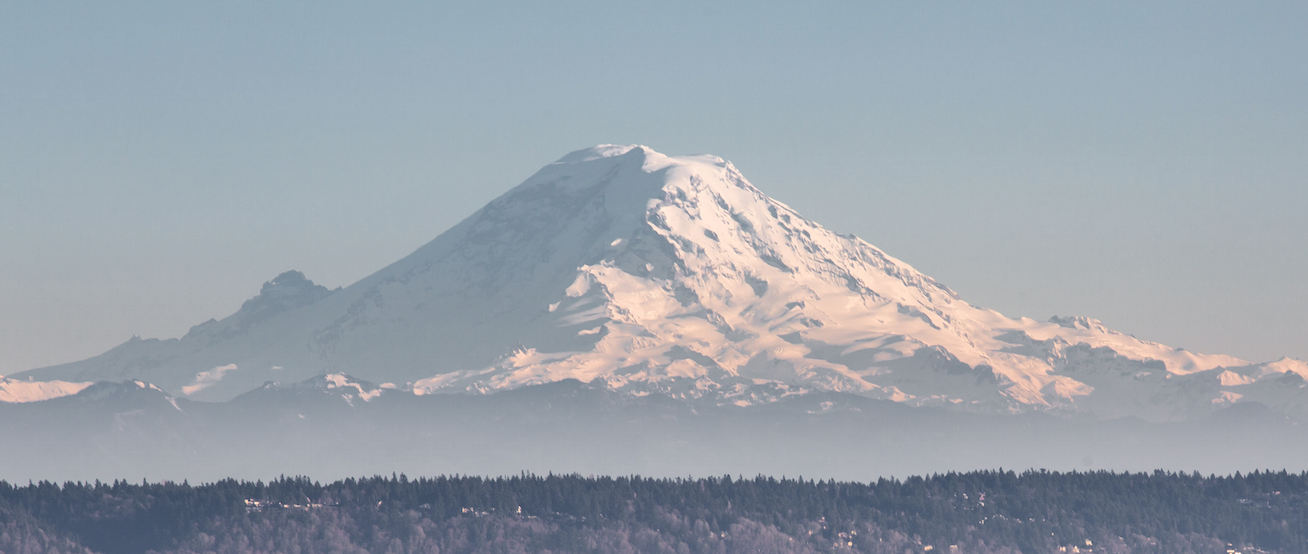 Washington state's famous Mt. Rainier, Photo Credit: Jonathan Miske
Baby steps
As my mother rounded up a rowdy group of teenage boy scouts, she patiently kneeled in front of me to help me shove my little hands into a pair of snow mittens. Amidst the anticipation and excitement of the crew, we all circled up and prepared to depart on a short hike through fresh powder in Mt. Rainier National Park. I was nearly nine years old.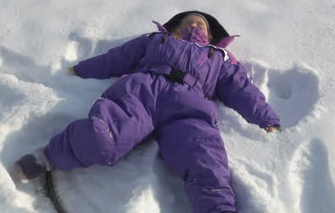 Torklift Sheryl in the makingRaised in the Pacific Northwest, national forests and the outdoors had always appealed to me, so tagging along with the troop of seven boy scouts didn't bother me one bit. After all, who can say no to a great adventure? As we approached a clearing on a hillside, we prepared to start the day's project. The goal was to build a traditional style igloo and ice caves for an overnight stay. By the end of the day we had three impressive snow dwellings that served as warm shelter throughout a chilly night.
When we left the snowy borough at sunbreak the next day, I took a moment to soak in my surroundings. I remember the crisp mountain air, the stillness of the peaks and the shear beauty that lie across the serrated horizon. Yes - I was hooked. Little did I know that one day I would return to that majestic mountain. Scout's honor – I would've never imagined that I would perch my feet atop its highest point.
What the hike – are dreams reality?
You might be wondering, what is the purpose of ascending the most glaciated peak in the contiguous U.S.A? Over a decade has passed since building snow caves on that very mountain and somehow I've found myself yet again on the verge of another notable quest. Call it an urge for adventure, but for some reason Torklift President Jack Kay thought a trip to the summit of Mt. Rainier would be a perfect way to celebrate Torklift International's 40 years in business come 2016. I suppose a hike of this magnitude represents much more. Seeking adventure, gaining perspective, challenging ourselves both mentally and physically and pushing beyond our limits. Summiting Mt. Rainier is a personal journey, even amongst a team of climbers.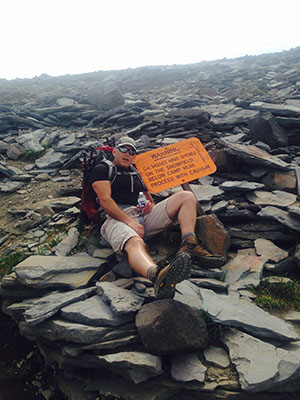 Jack Kay hiking to Camp Muir
on Mt. RainierWith professional guidance from International Mountain Guides, Jack Kay plans to summit Mt. Rainier by the end of the month, the tallest volcano and fifth highest peak in the contiguous United States at 14,410 feet above sea level. As a journalist and adventurer, I've been given the opportunity to accompany Jack and document the journey.
Not only does the ascent mark the celebration of Torklift's 40th anniversary, but also highlights the announcement of a brand new product.
"The product will remain a secret until Sept. 29, when the summit is reached," Kay said. "While I can't tell you what the product is yet, I can tell you it will encompass storage, security and will work as a universal product."
Any idea what this product will be? Be sure to follow our journey to find out!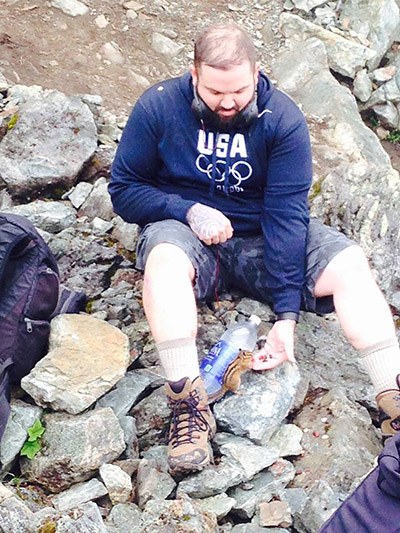 The chosen one
Over the course of the summer a few Torklift employees met up to hike some of the breathtaking trails the state of Washington has to offer. After all, our business is all about seeking adventure. Among others this included Jack, Operations Manager Joel Crawford and myself, as I love to hike and literally jump at any chance to get outside. On one of the first hikes we went on I realized my shoes were so worn that my foot had hit the rubber on the other side of the soul. Hike much? I guess it was that moment I realized an upgrade to actual hiking boots was a necessity.
(Right Image: Operations Manager Joel Crawford befriending a chipmunk on a hike of Mount Si)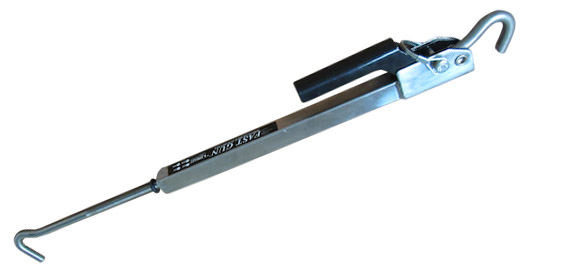 FastGun turnbuckleThe original plan was for Jack and Joel to achieve the mighty summit of Mt. Rainier. As a family owned business, Joel is also Jack's nephew. When envisioning these two on the mountainside I can't help but chuckle to myself as I picture them using a FastGun turnbuckle as an icepick.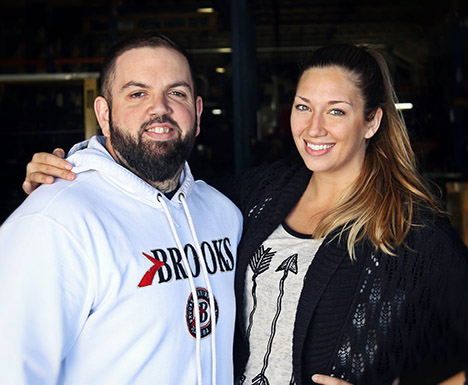 Joel Crawford and Torklift Sheryl About two months prior to their scheduled ascent, Joel pulled me aside. Knowing how much I enjoy hiking, he began to explain to me that he might have underestimated the level of commitment training for Mt. Rainier would require. With a family of three beautiful children and a manufacturing facility to run during peak season, Joel simply said to me, "As much as I want to do this, I would like you to go in my place." Squealing like a little girl at an N'Sync concert, two things followed simultaneously: Not only was I fidgeting like a Mexican jumping bean, but my hands tightly clasped in front of my chest as if I turned into a cheerleader that just chugged three red bull energy drinks. With my apparent new set of "wings" and maybe a tear in my eye, I gave Joel a big hug and graciously thanked him for such an amazing opportunity. As Torklift sponsors my amazing journey and once in a lifetime adventure, it was now my duty to prepare myself, as my life depends on it!
When preparation meets opportunity
T-minus two months and I'd find my feet (hopefully) on the summit of Mt. Rainier. Jack has been training for this hike for over a year, and I had a little less than 8 weeks to get my stuff together. On my first hike for "training," Jack and I went up to Paradise in Mt. Rainier National Park. Since we were limited on time, we ventured up to Panorama Point where bright glaciers and gorgeous wildflower meadows were flourishing. We were surprised at the lack of snow.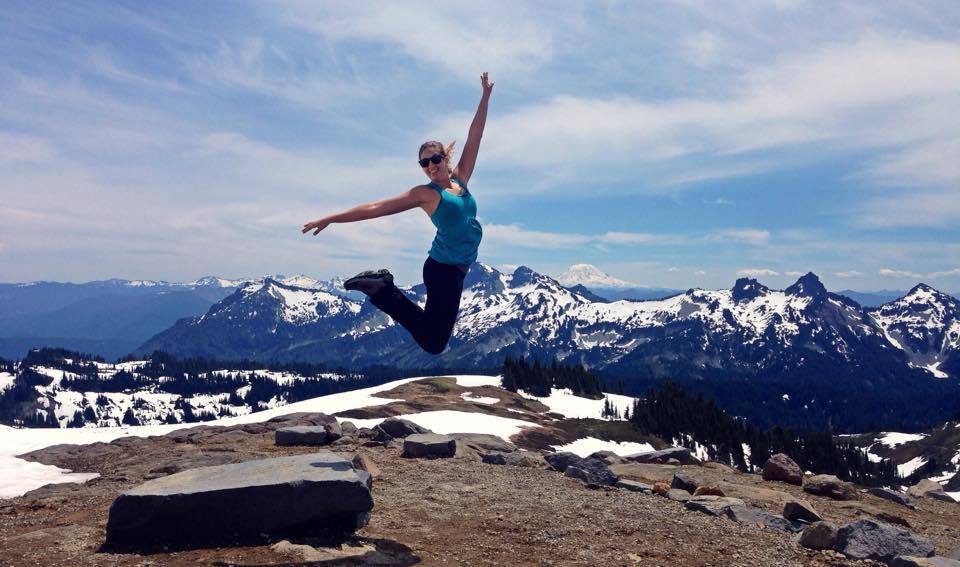 My signature jump for joy at Panorama Point just above Paradise on Mt. Rainier
So far, our hikes to help us prepare for our big ascent have been an adventure in itself. In addition to rigorous physical training regimen, we frequently hiked to Camp Muir, the first base camp of Mt. Rainier that sits at 10,080 feet elevation. On one of these outings, the two of us approached a rather picturesque stopping point.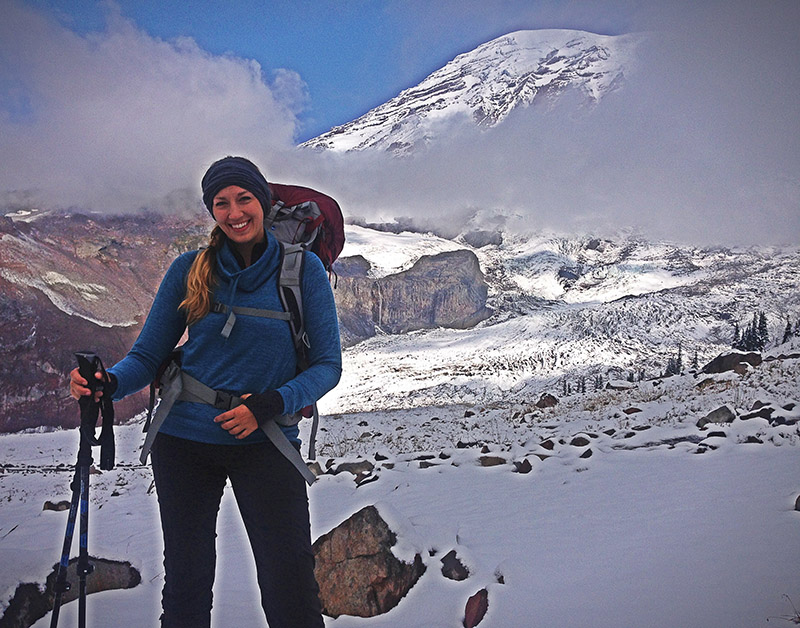 The infamous "Jack Squat" photoWanting to document everything, I asked Jack "Can you take a photo of me?" The clouds parted just enough to reveal the mountaintop. Jack-pot! (No pun intended) As Jack crossed the trail and slowly squatted down to take the snapshot, a woman standing behind him says with gusto, "JACK. SQUAT." My jaw dropped. The look on Jack's face was pure confusion. He slowly turns his head around back toward the woman. What are the odds? As both of us are now blatantly staring at her, Jack simply says "My name is Jack." Turns out she was exclaiming as she took a picture "I can't see jack squat." Needless to say, we all got a good laugh out of that one.
I've recently discovered another hobby of mine: glissading (pronounced gliss-sade-ing). In areas of snowy conditions like Mt. Rainier, glissading is a maneuver to descend a steep snow-covered slope on your bum. I may have a hidden talent (or a pair of slick pants) as I've been able to gain some serious speed when sliding down the mountainside. So much so that at one point I went airborne and bowling-balled into Jack's legs at the bottom. Not my most graceful of moments, but also good for a few laughs once Jack yanked me out of the ice river I had continued to plow into.
Sadly I didn't capture my epic collision, but take a look at a clip of Jack glissading: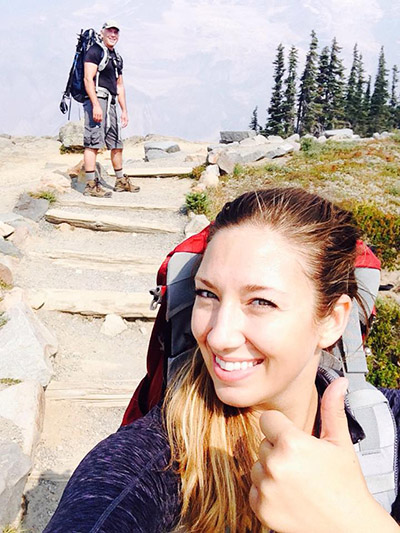 Jack Kay and Torklift Sheryl prepping for Mt. Rainier hikeLeaps and bounds
With the unseasonably warmer weather this year, until recently Mt. Rainier has experienced a lower than normal snow pack resulting in a large amount of exposed rock rather than snow. Climbing Rainier will involve different techniques to safely reach the summit. With elevated threat for avalanche and rockslides, our primary concern is altitude sickness since the affects of altitude can affect anyone regardless of fitness level.
Follow our journey! After months of training (or a year on Jack's part) we're less than a week away from the highly anticipated trek to the summit.
Day 1: Sunday, September 27th
· Depart for Camp Muir at 10,080 feet elevation

Day 2: Monday, September 28th
· Skill Sessions
· Move to second camp, Ingraham Flats at 11,100 feet elevation

Day 3: Tuesday, September 29th
· Summit day 14,410 feet elevation
With limited access to technology, we will be sharing updates as much as possible. We are hoping for excellent weather conditions and a safe, successful trip. Stay tuned for the announcement of a new Torklift International product. We are looking forward to the big reveal and planting the Torklift flag upon the summit!
Add us on our Twitter and Facebook to follow our trip updates.
Happy Hiking,
Torklift Sheryl
---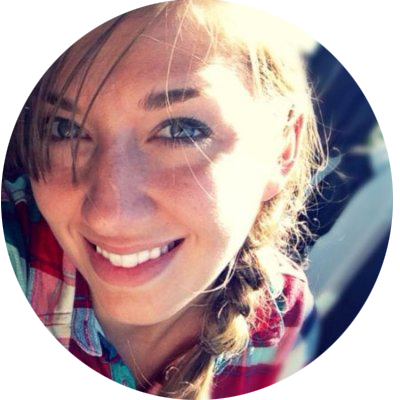 Written by Sheryl Bushaw:
As a graduate from Arizona State University with a B.A. in Journalism and emphasis in Public Relations, Sheryl is a passionate writing professional with focus in areas of copy writing, social media and creative design. She is a travel enthusiast and explorer-extraordinaire with a zest for life.