Blog
Over 40 Years of Innovation, Quality, Safety
Truck camper bumpers and why you need one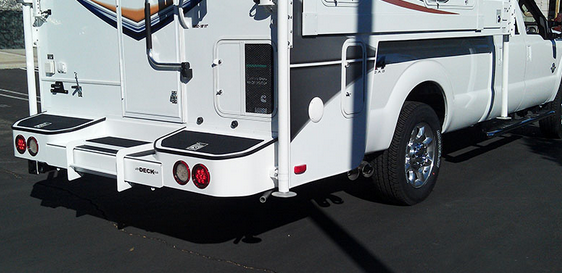 Improve your camping experience with
an aftermarket truck camper bumperWhen people get truck campers they don't normally think of bumpers. Typically, campers come with factory bumpers, but with an added aftermarket truck camper bumper you have the ability to gain added storage compartments, bright LED bumper lights and a convenient built in step to help you get in and out of your camper easily.
Never stress over space or towing again
Spacious compartment storage comes standard on all Torklift International bumpers.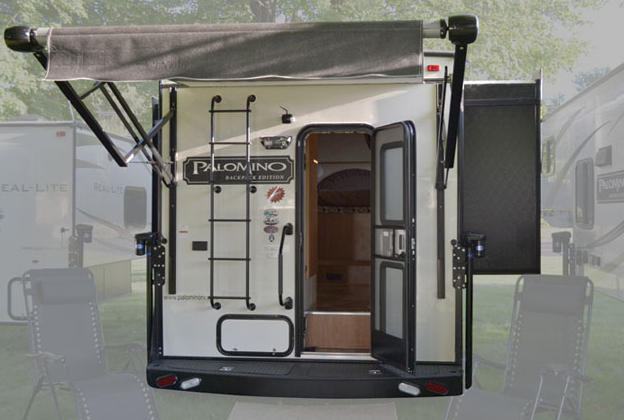 Your truck camper can look this great
with one of our bumpersWith tons of additional storage space, you will never have to leave anything behind while camping again and you can take longer camping trips. Also with the extra hidden storage, make your camper look more organized and know exactly where you keep everything rather than having to shift through piles to find an item. Created with a clean design and advanced engineering, our bumpers are high-impact powder coated for extreme durability.
Torklift International bumpers are also designed specifically to make towing and camper entry easier and safer. You can tow with ease because our bumpers sit above towing extensions, so there is no need to disconnect the trailer to get in and out of the truck camper while towing.
Bumpers that we have available
Currently, we have four truck camper bumpers available for four different truck camper manufacturers. Each bumper is made specifically to fit each camper. All of our bumpers are proudly made in the USA and come with our Lifetime Legendary Warranty. Below are some further details about each of the bumpers.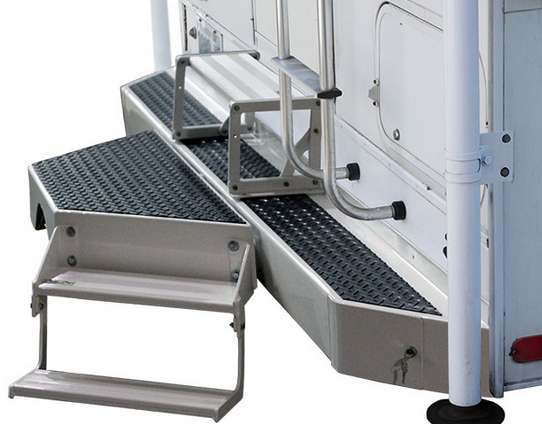 The Fox Landing side entry bumperFox Landing Bumper for the Arctic Fox: Serving as an extension of your camping experience, this bumper allows you to have left or right side truck camper entry steps. It eliminates the need to disconnect your trailer tongue for safe camper entry and exit. Some further features of the Fox Landing Bumper include:
• Large entry platform
• Made of aircraft grade aluminum and stainless steel
• Folds up in seconds
• Convenient fold-away steps
• GlowStep treads for added safety
• Allows the ability to tow when using a SuperTruss Extension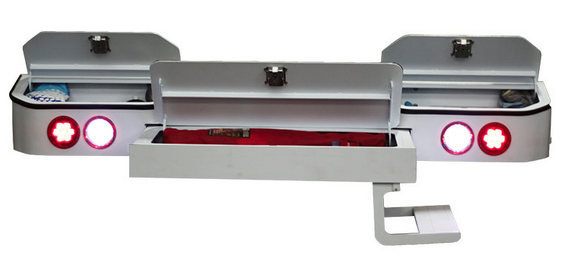 Get a huge amount of extra storage
with the Ultra Deck PlusUltra Deck Plus Bumper for Lance campers: When it comes to bumper storage, there's nothing better than the Ultra Deck Plus as a Lance camper bumper. Made with you in mind, this bumper allows for 7.8 cubic feet of additional truck camper storage space. With a deck slide that has the capacity to hold 600 pounds when extended, you won't have to worry about safety when you're hanging out on this bumper. Additional Ultra Deck Plus features include:
• Aircraft grade aluminum and stainless steel
• High-impact powder coated for extreme durability
• Allows the ability to tow when using a SuperTruss Extension
• Swing step that incorporates Torklift International GlowStep technology
• DOT certified LED lights
• Exclusive Torklift hinge lock system for all storage compartments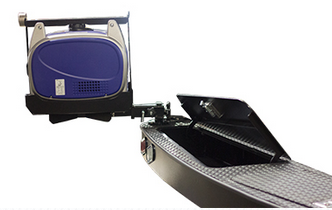 The Palomino Landing Pad can also be used with our Lock and Load SideKickPalomino Landing Pad for the Palomino truck camper: Made specifically to fit all years of the 2902, 2910 and 2911 camper models, this bumper is made of aircraft grade aluminum and stainless steel. Also, the Palomino Landing Pad is made to work with our Space Dock and Lock and Load Sidekick which makes it easy to swing out generators for extra power and swing in while in transport. Other features of this camper bumper include:
• 84 pounds
• 93" wide platform
• 18.5" depth platform
• Nearly 3.5 cubic feet of storage space
• Allows the ability to tow when using a SuperTruss Extension
• Glow-in-the-dark camper swing step
• LED lights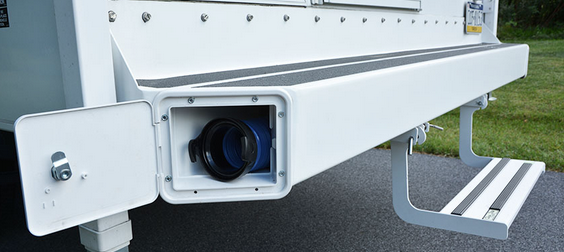 See the great side storage in the Northstar BumperNorthstar Bumper for Northstar truck campers: Made specifically to work with Northstar campers you don't want to miss out on this great aftermarket bumper that works with any framing Northstar system. With a lockable storage box on each side of the bumper, you have added storage space. Below are other features of the Northstar Bumper:
• Custom step tread
• Custom steps
• Made of aircraft grade aluminum
• Allows the ability to tow when using a SuperTruss Extension
• Turnbuckle storage
• Reinforced gussets
Make sure you stay tuned for the newest addition to our bumper line with the Summit Bumper that we are making special for our 40th anniversary in 2016. It's going to be marvelous and we think you are going to love it!
If you have any questions about our custom bumper options or are interested in purchasing one of our truck camper bumpers for Arctic Fox, Lance, Northstar or Palomino, click here or find a dealer near you by visiting the Where to Buy section on our website.
---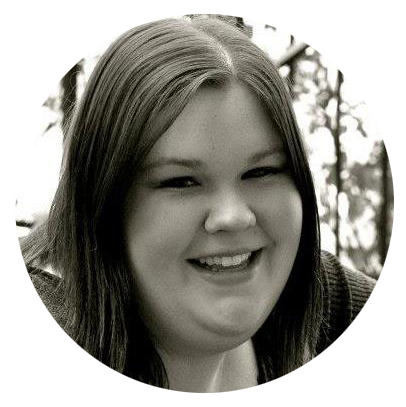 Written by Kerstin Stokes:
As a graduate from the College of Idaho with a B.A. in both History and Art, Kerstin has found her passion for writing and marketing. She enjoys looking up tasty recipes for baking and daydreaming about future travels.
Related Posts
Comments
No comments made yet. Be the first to submit a comment