Blog
Over 40 Years of Innovation, Quality, Safety
Truck Camper Unstable Off-Loaded? We're Here to Help!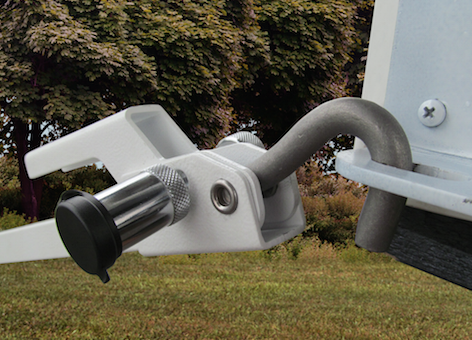 There's nothing worse than a shaky truck camper. You end up spending your whole camping trip either terrified that it's going to fall over, or you have to keep it on your truck the whole time... say good-bye to quick trips away from the camper! Unless... there's another option.We have a great solution to all your wobbly camper problems. The FastGun Wobble Stopper is designed to dramatically reduce camper jack and frame stress. By acting as a supportive connection between the front camper jack legs and the camper body, you prevent camper sway while the camper is unloaded.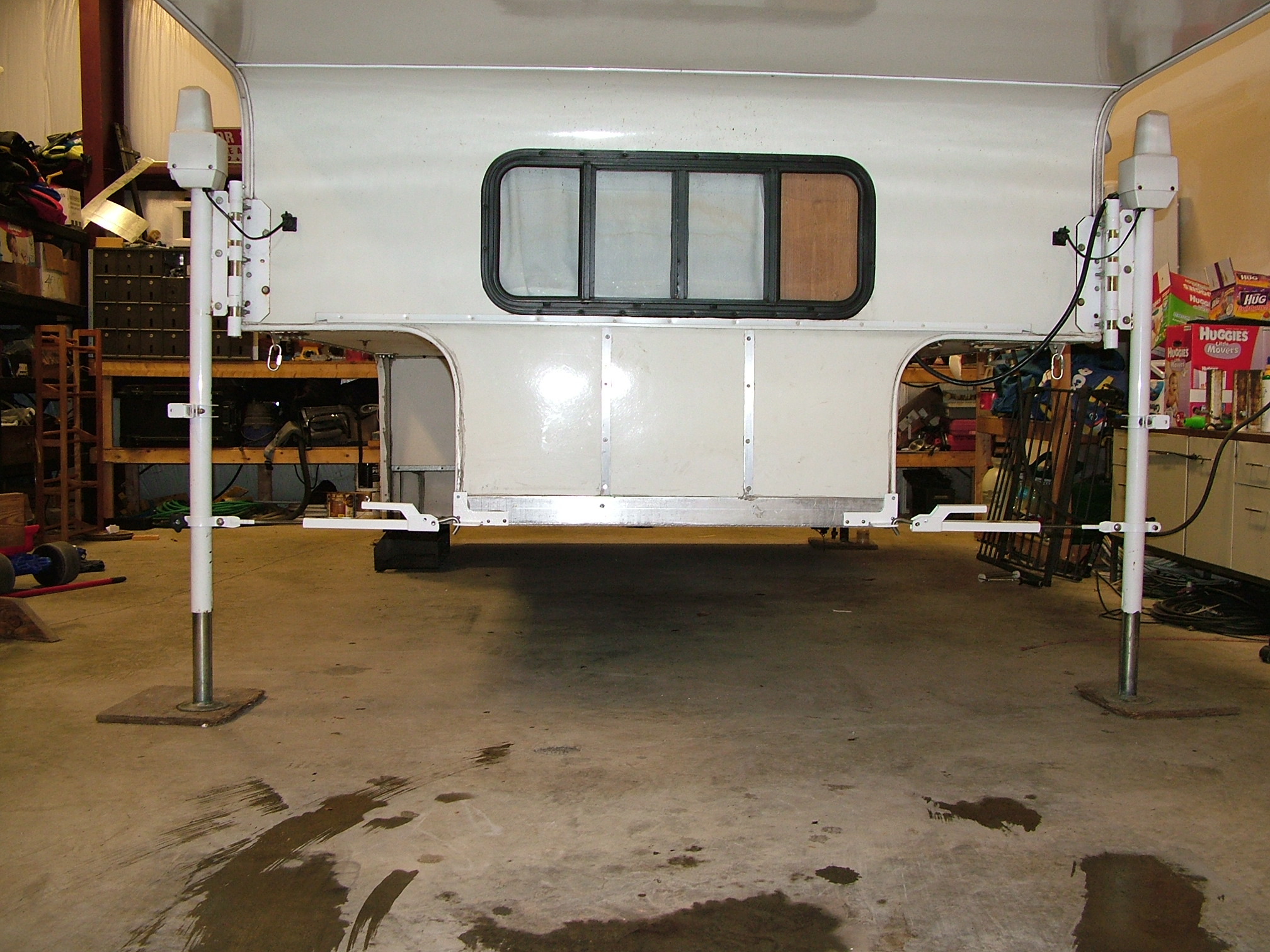 "The [FastGun] Wobble Stoppers do exactly what they claim. The reduction in sway with my camper on the jacks was remarkable. As soon as I stepped in the door I could tell a difference. Climbing up into the cabover bed made it even more obvious. These braces will certainly get used anytime I'm using the camper off the truck."
-Matt Huffman

We couldn't have said it any better ourselves Matt! Instead of worrying about your camper on your summer adventure, instead use the FastGun Wobble Stopper and focus on the most important part of your trip... having fun!
Features of the FastGun Wobble Stopper include: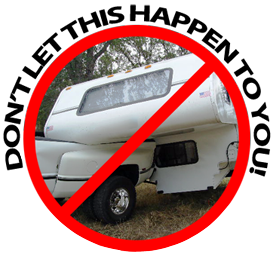 • Dramatically reduces camper jack and frame stress avoiding costly jack failure and camper frame damage
• Prevents camper movement and theft when offloaded from your vehicle
• Simple quick disconnect handle uses
• FastGun technology for easy disconnect and adjustment in seconds (FastGun Wobble Stopper Only)
• Easy DIY bolt on installation for all round and square jack applicationsStores to camper jacksLockable, keyed-alike locks included (FastGun Wobble Stopper Only)
• 100% aircraft grade aluminum and stainless steel
• High impact powder coat white
• Legendary Lifetime Warranty
• Proudly made in the USA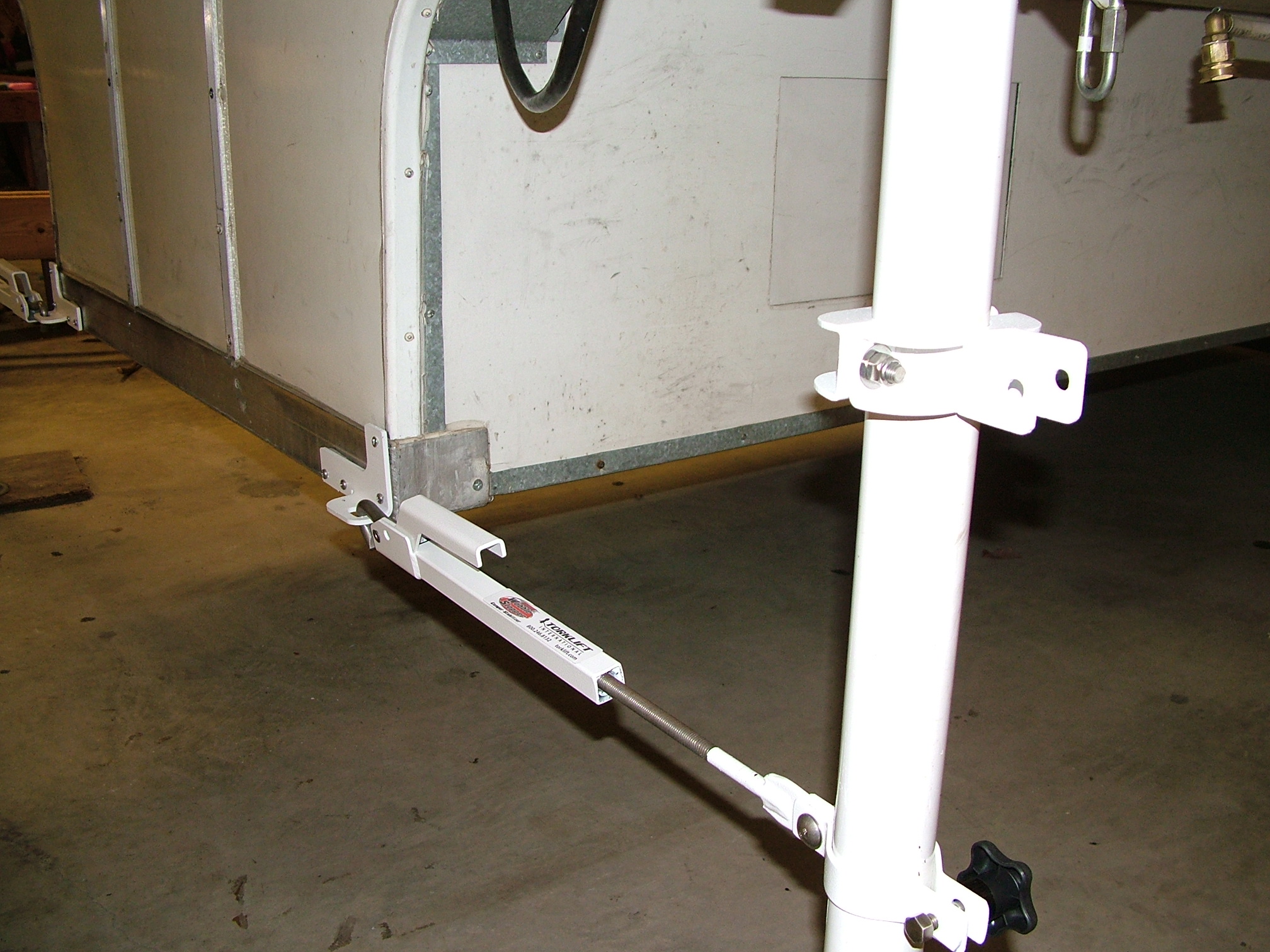 If you're interested in learning more about the Torklift International FastGun Wobble Stopper, there are a couple of options for you! You can either call us at 800-246-8132 and our tech support would be more than happy to answer your questions about preventing truck camper movement. Or, you can also find one of our Certified Dealers near you by clicking here, and they can help you with your questions as well as get you set up with one of these great truck camper supports.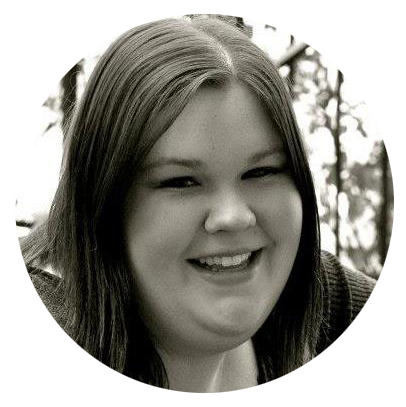 Written by Kerstin Stokes:
As a graduate from the College of Idaho with a B.A. in both History and Art, Kerstin has found her passion for writing and marketing. She enjoys looking up tasty recipes for baking and daydreaming about future travels.
Stay Informed
When you subscribe to the blog, we will send you an e-mail when there are new updates on the site so you wouldn't miss them.