Blog
Over 40 Years of Innovation, Quality, Safety
You won't believe what we sent this customer in the mail (Hint: It will be a smashing success!)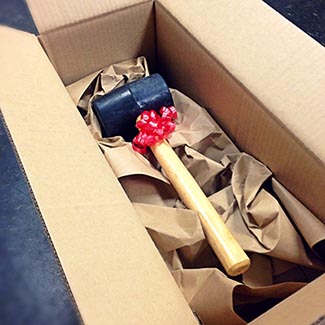 A rubber mallet? Let us take a minute and explain. As a gift it probably doesn't make a lot of sense. You might be asking, why would Torklift send this to a customer? Doesn't strike us as the best idea for a new product either….
Nolan Sturgeon recently shared the details of his family's trip leading up to the Thanksgiving holiday on RV.Net's forum. As they maneuvered the back roads from San Diego, California to Colorado Springs, Colorado, they encountered breathtaking locations that included desert plains, wind-carved slot canyons, sun-drenched valleys, and even the blistering snowy landscapes of a national park.
Loaded up with their Wolf Creek truck camper secured by Torklift TRUE frame-mounted Tie Downs and FastGun locking turnbuckles, not only was the family able to safely travel through various terrains, but also endured a variety of weather conditions.
Black Canyon of Gunnison National Park
The Sturgeon family experiences
conditions of ice and snow

When traveling through harsh conditions, the truck and tie down system became weighed down by ice. The truck camper frame-mounted tie downs continued to secure the camper throughout the trip and the Sturgeon's were able to safely trek onward.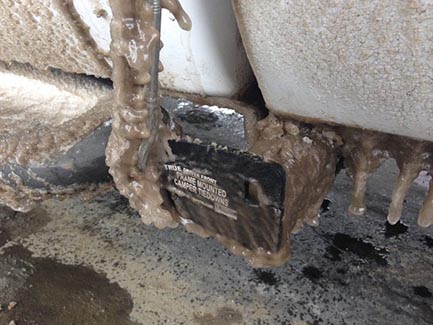 Torklift TRUE frame-mounted "Tie Down-sicles"
On RV.Net, Nolan wrote…

Well Nolan, you asked for it! Next time the Sturgeons take off on a new adventure with their truck camper, we hope the rubber mallet we sent them will come in handy!
Torklift International is dedicated to finding solutions for our customers. Nolan mentioned the ice added hundreds of pounds. Recently we released our all-new aluminum Talon Tie Downs. They are up to 50% lighter than some of our steel applications, corrosion resistant and just as durable as our steel tie downs.
Check out the aluminum Talon Tie Downs in this video here:
It's experiences like the Sturgeon's family vacation that hold such great significance. The ability to explore and discover new places and create memories with loved ones is a part of life we truly value.
Find your adventure. Travel safe…and share your experience with us!
View Nolan's entire post on RV.Net – the pictures are worth it!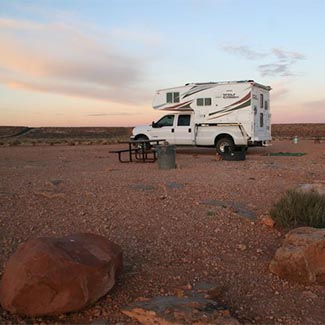 Related Posts
Comments
No comments made yet. Be the first to submit a comment