Blog
Over 40 Years of Innovation, Quality, Safety
What accessories are available for my Airstream?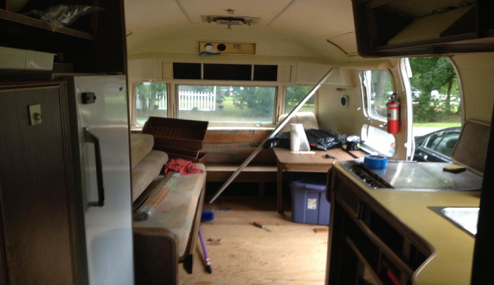 Airstream trailers are one of the most desired in the industry. They're a blast from the past that is here to stay, and making quite a comeback in recent years. There's a good reason why too – Airstreams have a certain quality about them that people just intrinsically love. There are all kinds of amazing modifications you can do to this "silver bullet." You can do little upgrades such as adding lights, a propane tank lock, a new fridge or stove, or go big and design a new Airstream layout. A great way to find mods to Airstream trailers is looking at the Air Forums, particularly on this renovation that forum user Katheryn did. She brought her Airstream trailer back to life! She had her work cut out for her too.
Katheryn added new upholstery and color. Below is how it turned out: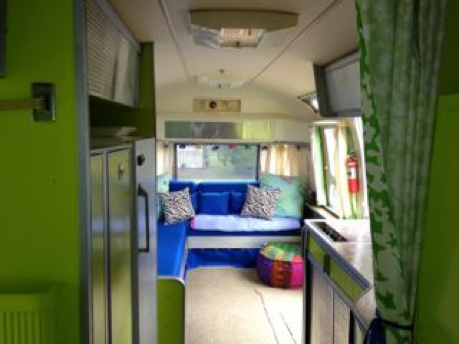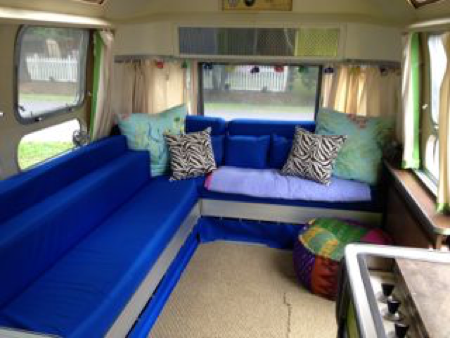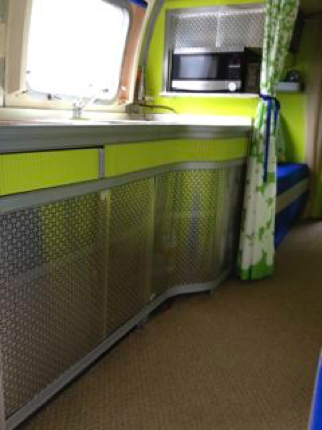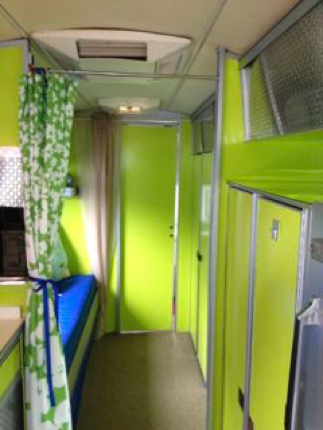 Exterior upgrades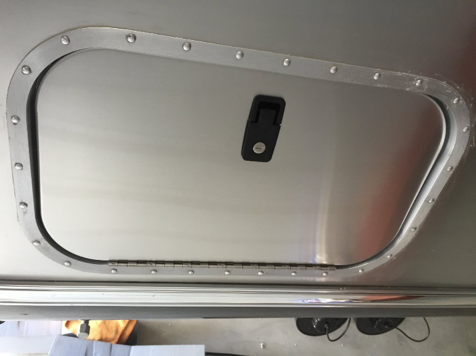 When it comes to exterior upgrades such as replacing the skin (aka the outside) of Airstreams, adding your own individualized touch with cute Pottery Barn furniture or customized lighting – the possibilities are endless. Air Forums user Bilbo added a DIY storage compartment to the exterior of his Airstream.
He converted a queen bed into two twins and wanted to take advantage of the new under bed space. He took measurements and went to work with a metal cutter. On his thread, user Bilbo stated the longest part of the project was building up the confidence to drill into his "baby." Props to you Bilbo, it turned out great! With so many possibilities you might be wondering: what other options are available for my Airstream?

What is the Fortress GasLock and why do I need it for my Airstream?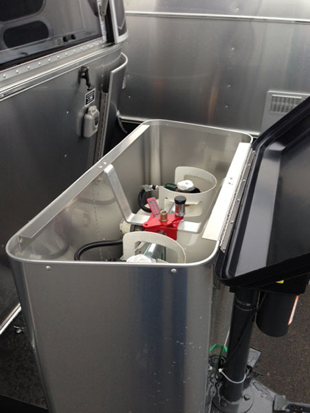 Torklift has designed a product that can safely secure your propane tanks to your threaded rod assembly to prevent potential theft of your tanks. As an added bonus – it's designed for dual tank usage that is prevalent on Airstream trailers.
Constructed out of military grade aluminum with high impact powder coat, this is the only lock available that is specifically designed for RV propane tanks in the industry. This product is an affordable investment that will in the end, protect your investment. With propane tank theft on the rise, you won't be left with a missing propane tank or expensive repairs.
Features of the Fortress GasLock include:
• Avoid typical propane tank theft repairs exceeding $500
• Allows tanks to be quickly locked when mounted to trailers, towables and RVs
• Does not interfere with LP tank valves and can be filled while locked
• No tools, no modifications, installs in seconds
• Affordable investment
• Designed for dual tanks
• High impact powder coated military grade aluminum
• Fits available for all applications
• Only lock available for propane tanks in the industry
• Proudly made in the USA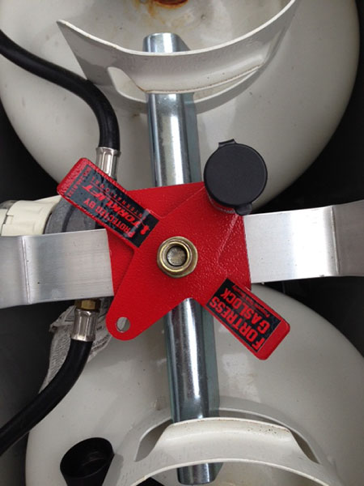 Kit includes:
• One GasLock assembly
• Lock and keys
• Theft deterrent decal

How much does it cost?
The Fortress GasLock propane tank security starts at $70.99 and is available through our Certified Dealers which you can find here.
The Fortress GasLock is the only official propane tank lock in the industry and is proudly made in the USA. If you're like other Airstream owners – you care deeply for your trailer because it's not only the perfect place to camp, but part of the family. Don't you want to have peace of mind every time you leave your trailer – knowing that your family member is safe from potential theft? For more information on the Fortress GasLock contact us at 800.246.8132 or email at: support at torklift.com.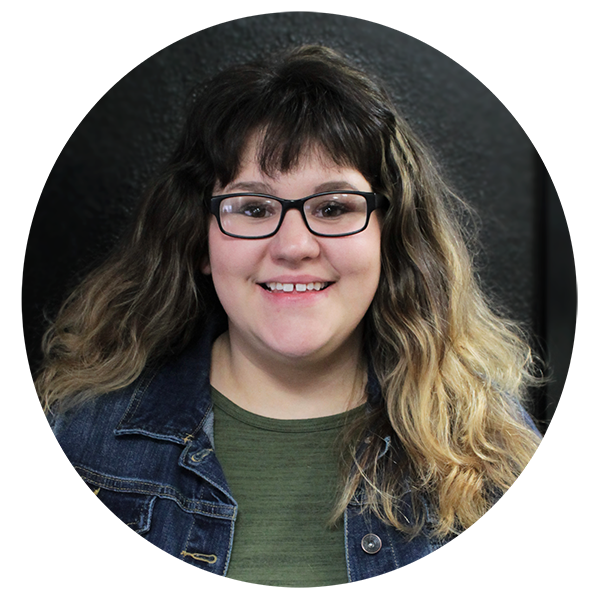 Written by Shyann Guerra:
Being in an environment in which I can problem solve is where I flourish. Every answer to a problem leads me to a new concept to understand or a lesson to learn. When I'm not solving problems I enjoy camping and going to festivals with my family - from the local city center festivals to the mountains of Wenatchee at the Winter Grass, blue grass music festival. Experiencing culture is where my heart is content.