Blog
Over 40 Years of Innovation, Quality, Safety
What is the best way to store a camper outside?
Whether you are returning to your home after some fun summer camping trips for the winter, or preparing for a winter camping journey – it's essential to make sure your truck camper has proper support. Without proper support it could not only cause stress on the truck camper frame, but also cause major structural damage. Knowing that you need some type of support during storage – you'll want to learn what your options are.
The DIY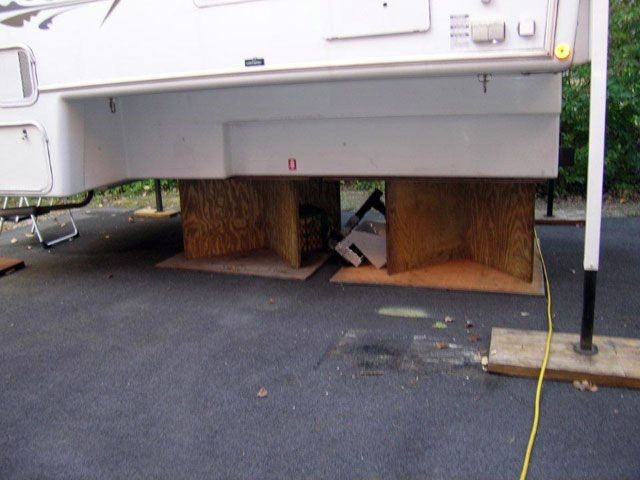 Safety is something you never want to compromise. When you travel to different campgrounds and locations with your truck camper, you should prepare to experience various wind speeds and other side effects from inclement weather that could make your camper sway and unstable, along with normal usage like walking from the bedroom to the bathroom. You want to be able to rely on something that is incredibly strong and stable that doesn't have the potential of collapsing underneath your truck camper after a big wind gust. Without proper support, you not only risk sustaining jack or frame damage but also jeopardizing your safety by it tipping over. Wind isn't the only contributing factor to truck camper instability. Simply moving throughout your camper can cause an uneven distribution of weight that leads to damage or tipping. While your camper is in long-term storage, it's just sitting and settling. Over time the floor can begin to dip inward due to the weight and age of the camper.
While there are plenty of ways to help instability of your truck camper - we have the best way to stabilize and prevent this! The only way to ensureboth the integrity of your truck camper and your safety is by using the proper structural support – the Camper Packer storage stands.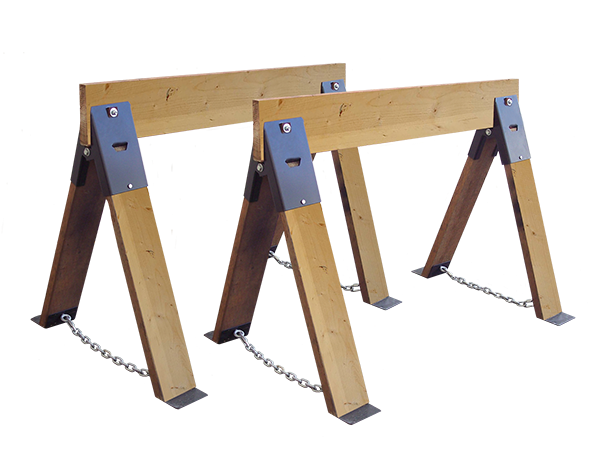 What is the Camper Packer?
Torklift has designed truck camper structural support stands to accommodate your long-term storage needs. The
Camper Packer
maintains your truck camper's structure by eliminating frame damage and jack twisting. The twist and pressure on jacks could cause you hundreds of dollars in repair damages. Rather, when you distribute the weight amongst the sawhorse style structure, it minimizes sway and lifts the weight off the four corners reducing the amount of stress on the frame and saves you money in potential repairs you can now avoid.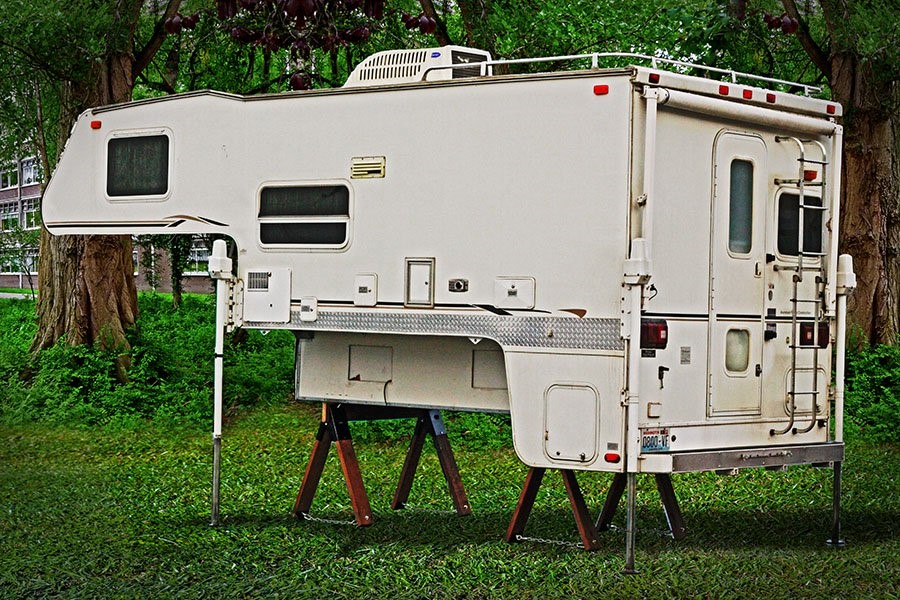 The Camper Packer is the industry's only structural truck camper support base and solution for maintaining camper structure during long term storage. Unlike the standard hardware store sawhorse stands, it's composed of 50-inches side-to-side of special treated lumber to endure harsh weather and folds up for compact storage when not in use. These truck camper storage stands are the best option since they can handle twelve times the weight capacity of the typical sawhorses at 6,000 pounds per pair. By lowering your truck camper onto the Camper Packer you'll achieve stable support. Once installed for your storage needs, you avoid damage to your camper so when you pick it up in the spring for your first camping trip, it is in the exact same condition as when you put it into storage.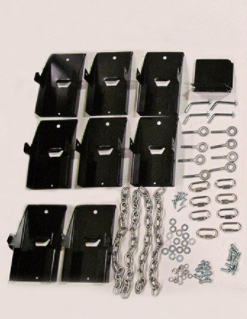 If you already have lumber that you'd prefer to use – the Camper Packer is also available with just brackets and hardware (without lumber).
The Camper Packer is made in the USA and comes with a five-year warranty. For questions or more information regarding the Camper packer contact us 800. 246.8132 or visit our website
torklift.com
.
Written by Shyann Guerra:
Being in an environment in which I can problem solve is where I flourish. Every answer to a problem leads me to a new concept to understand or a lesson to learn. When I'm not solving problems I enjoy camping and going to festivals with my family - from the local city center festivals to the mountains of Wenatchee at the Winter Grass, blue grass music festival. Experiencing culture is where my heart is content.
Related Posts
Comments
No comments made yet. Be the first to submit a comment