Blog
Over 40 Years of Innovation, Quality, Safety
Convenience on the coast: Get locked and loaded for a glowing day at the beach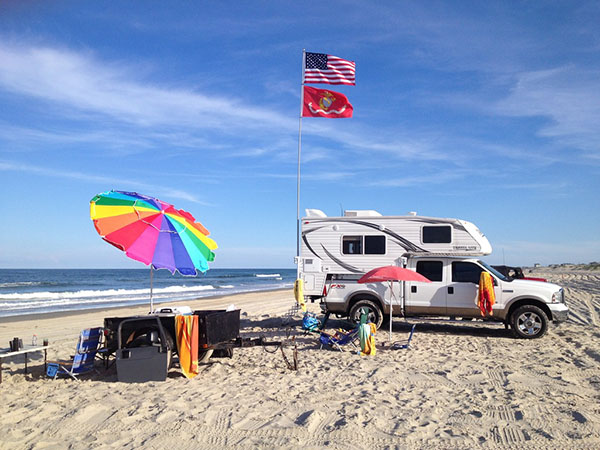 Awesome beach setup!Not many people realize that truck campers are just as fun and handy to have when it comes to day trips instead of a long camping trip. Whether it's to the beach or you're planning on tailgating at a football game, use your truck camper to bring all the amenities that you would need for the day, including the convenience of a restroom and a refrigerator for food. A good friend of ours, Keith Fromme who is also known as Languiduck on Rv.net, did exactly that. He took his family and friends on a day trip to the Outer Banks beaches and brought along his truck camper, jeep, and trailer for an exciting day at the beach.
Unique Lock and Load usage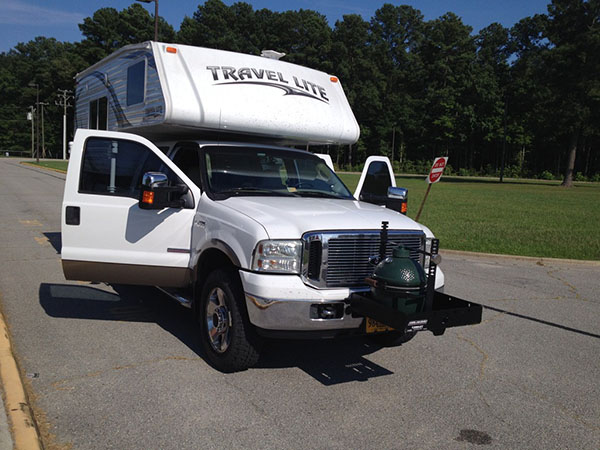 Bringing a grill is a great way to use the
Torklift Lock and Load
Although the most popular usage of the Lock and Load locking cargo tray is to safely store a generator, we are excited to see new and interesting ways in which customers use our products.
Instead of storing a generator for their day trip, Keith and his family brought along a grill -- What a smokin' usage of the Lock and Load!
By securing it with the Lock and Load cargo tray, he knew that the Big Green Egg Minimax grill was going to be safe and in his own words, "carried the egg perfectly." So along with an excellent one-day camping spot, he and his family were able to barbeque right on the beach.
Some key features of the Lock and Load that Keith is using include:
• Protects generators, camping gear (including grills!), welders, tool boxes, plasma cutters and more from theft
• High security tamper proof puck lock included
• The Lock and Load receiver hitch accessory mounts easily into the front and rear receiver hitches
• License plate relocation holes to attach your license plate
• No more heavy-lifting, your heavy gear and generators stay on the tray, even while running
• Avoid fumes and stains by permanently storing your generators or gear outside while on the road or camping
The Lock and Load cargo carrier also comes with a safety visual sight indicator to prevent risk of damage while driving. This prevents any accidents if you forget the amount of clearance you need on the front of your rig.
GlowStep on the beach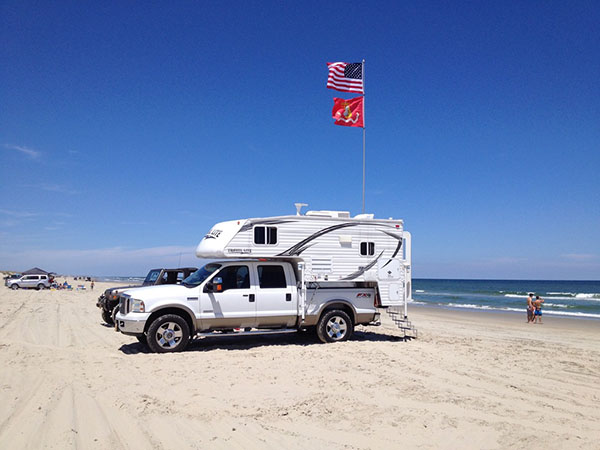 Perfect spot to touch down the GlowStepsAs you can see, the GlowStep make it easy to enter and exit the truck camper by making contact with the ground, even on the uneven and constantly moving sand. With its SureGrip step tread that doesn't require any grip tape, you know that you can be safe walking up and down those truck camper steps, even with slippery sand on your feet.
There are plenty of other great features of the GlowStep:
• Glows in the dark for up to 10 hours with only five minutes of light exposure
• Self-illuminating steps that don't need batteries
• You can safely enter and exit your RV after dark
• Stores in position and is lockable
• Add components to create the safest step configuration for you and your family: SafeStep pet barrier, GlowGuide Handrail, DirtDestroyer shoe cleaning brush or the newly available All Terrain Landing Gear for level camper steps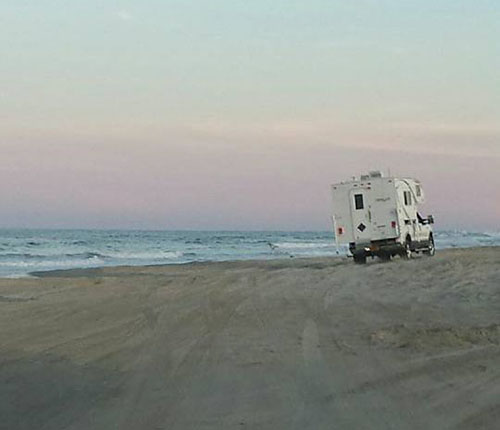 Driving off into the sunset
We're glad to see that Keith and his family had such a great day trip! Our goal at Torklift is to improve the lives of others with quality products that provide safety and convenience. We look forward to seeing our Torklift brand accompany our customers on all of their memorable adventures.
Click here to read Keith's full trip report on RV.net.

Learn more about the GlowStep Series camper steps or click here for more details on the Lock and Load cargo tray. If you would like to purchase one of these products, you can find a Torklift dealer near you on our Where to Buy page.
---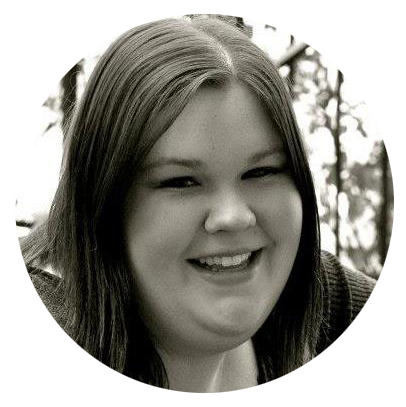 Written by Kerstin Stokes:
As a graduate from the College of Idaho with a B.A. in both History and Art, Kerstin has found her passion for writing and marketing. She enjoys looking up tasty recipes for baking and daydreaming about future travels.
Comments
No comments made yet. Be the first to submit a comment