Blog
Over 40 Years of Innovation, Quality, Safety
Can I put an extra battery under the hood of my truck?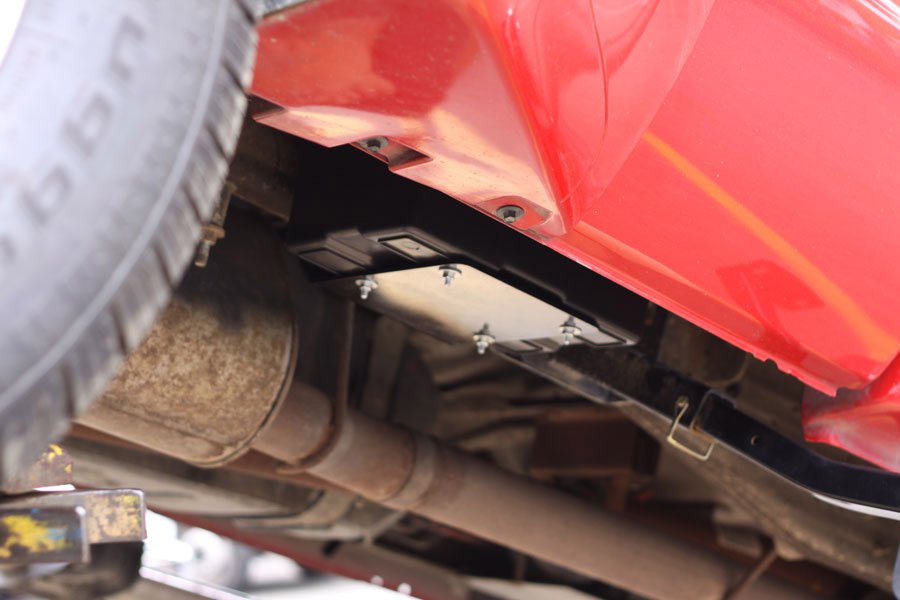 Installing the HiddenPower on a truck!In the 80's Torklift was installing second batteries underneath the hood of trucks on a daily basis. With lots of room available underneath the hood it was common procedure. Customers wanted the extra batteries as an always charged up ready to go extension of their RV's battery because the trucks charging system kept the second battery always ready to go.
As the auto industry grew more competitive and more technologically advanced the space under the hood became smaller, until there was no space at all. For many of us who engage in outdoor recreation such as off-roading, or haul any type of camper, this was bad news. This meant having to carry several batteries in your car or RV, taking up space that you could use for something else. That is until Torklift released two battery mount options, the HiddenPower and the ExtendedPower!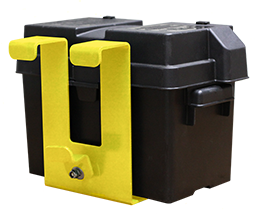 The HiddenPower mounts to the frame of your truckThe HiddenPower
This name gives it all away. This battery mount is installed underneath the vehicle bed and can be used for all types of group 24, 27, and 31 twelve-volt batteries, ranging from lead acid, AGM, sealed, or gel cell.
How does it work?
This mount is no-drill and installs quickly. Adding an extra battery that is tied to your truck's electrical charging system, will keep the battery charged and ready for use with little to no maintenance. Having an extra battery mounted will not only save you time with hassling to pull out batteries and connect them, it will allow you to camp using the battery power without draining the vehicle's battery when paired with the HiddenPower Wiring Harness. Having this at your convenience will allow you to use your stereo and lights and more, it will save your vehicle from wear and tear that is associated with having to run your vehicle in order to use power, as well as gas. It will also save you from getting a dead battery. This product is backed by a lifetime warranty.
The ExtendedPower
The ExtendedPower is the universal battery mount for housing extra truck camper batteries while mounted on any hitch receiver extension, wired or not. It also features locks.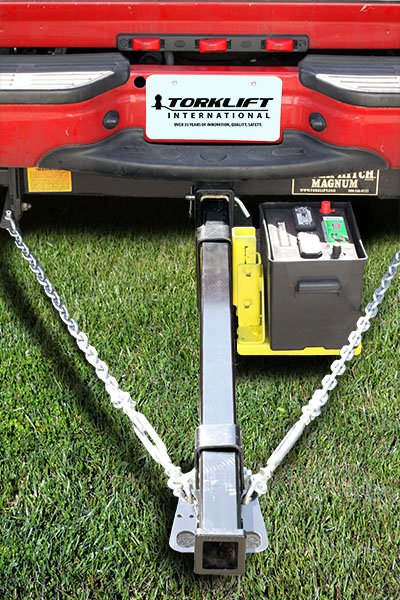 Use one or two ExtendedPower's for even more battery power!How does it work?
This extra battery mount will allow you to power your accessories without having to turn the truck engine on wasting fuel. It operates just like the HiddenPower. Having an extension on your truck camper's batteries and depending on the desired location can be easily recharged by solar panels, converters, generators, or truck alternators. These trays bolt directly onto your hitch receiver extension with no drilling required for installation and are adjustable in height. The mounts come with a pin for a quick release allowing the mount to easily disconnect for tear down and storage. The ExtendedPower comes with a group 24 battery box and a lifetime warranty.
The battery mount options Torklift designed have brought back the convenience of accessing power outdoors. Whether you have direct wiring into your electrical system or just easy accessibility to your batteries, we are simplifying so that you can enjoy your experience. The answer to the question that started us off is a no, you can't really find a spot to put a battery under most new truck hoods, but with these Torklift products you still have options. For more information, you can contact us at 800.246.8132 or visit torklift.com.
---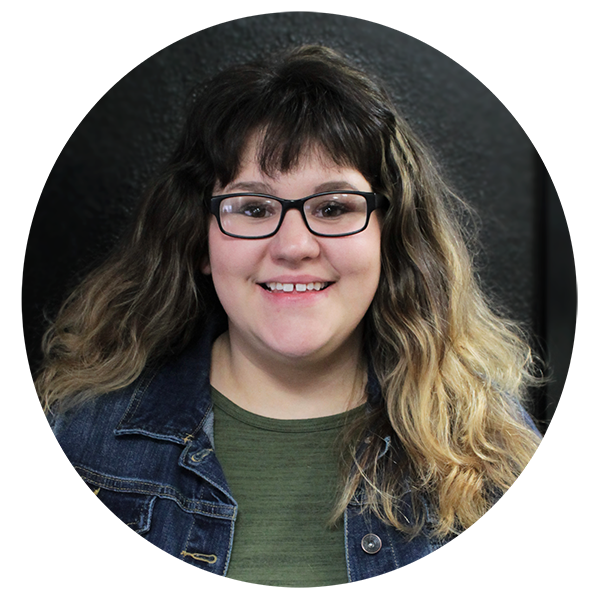 Written by Shyann Guerra:
Being in an environment in which I can problem solve is where I flourish. Every answer to a problem leads me to a new concept to understand or a lesson to learn. Whem I'm not solving problems I enjoy camping and going to festivals with my family - from the local city center festivals to the mountains of Wenatchee at the Winter Grass, blue grass music festival. Experiencing culture is where my heart is content. 
Related Posts
Comments
No comments made yet. Be the first to submit a comment