Blog
Over 40 Years of Innovation, Quality, Safety
Custom RV steps by Torklift
What makes these GlowStep Revolution® RV steps so customizable?
The GlowStep Revolution® truly is a custom RV step. It packs a punch when it comes to all the bells and whistles it has – that are kind of a secret. Most people do not know what this RV step is truly capable of.
Adjustability at the top of the step
No other RV step has the adjustability the GlowStep Revolution® is equipped with. You can customize the height of the step at the bottom and the top. It has this incredible gear mechanism at the top that allows you to choose from three levels of height from the entry of your RV to the top step of this system. Why does this matter? Well – when it comes to typical factory and aftermarket steps available – that top step is a doozy. Ever been walking along and suddenly you step off a sidewalk curb and nearly fall over because you were not anticipating the steep drop? That is exactly what it is like when exiting your RV because other RV steps available allow for an unexpectedly large drop from your RV to the top step. Our GlowStep Revolution allows you to widen or minimize the height at the top which is wonderful for folks struggling with mobility issues, tender knees and just gravity in general.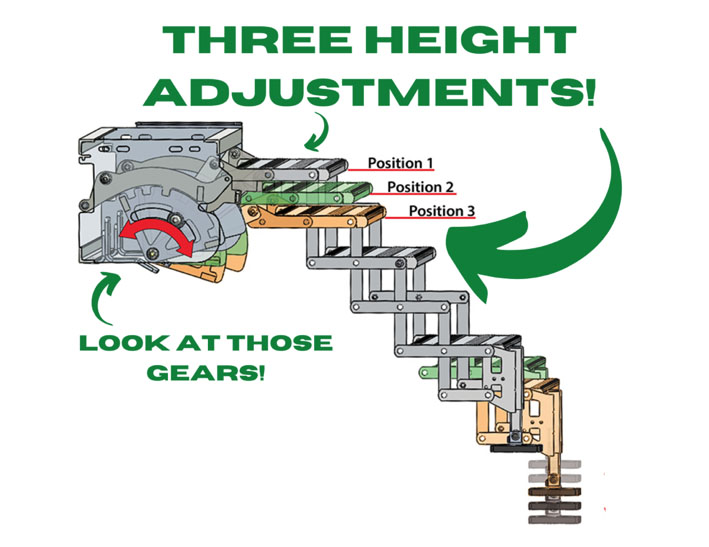 Adjustability at the bottom of the step
This custom RV step also has unending adjustment at the bottom of the step. This RV step features All Terrain Landing Gear – included with the kit! The All Terrain Landing Gear are pretty neat. If you were not wowed by the gear mechanism at the top of the step – buckle up buttercup, you are in for it now. Each side of the bottom step has its own independently operating landing gear to allow for perfection in being a stable and solid step.
When you park your RV when you go camping, the chances the ground is perfectly level is a bit low. So if you want your step to be level to the ground – assuming it reaches the ground – you have to take a lot of extra time parking and situating yourself on the most even part of the ground. With the GlowStep Revolution® you don't have to worry about that task anymore. This RV step cares zero percent about where you park because let's say you park on a slope and the ground is much much closer to one side of the step than the other. Easy peasy lemon squeezy – just use the push pin design to make one leg of the landing gear longer or shorter than the other one. Boom – custom RV step. You have five levels of adjustment on each leg to choose from.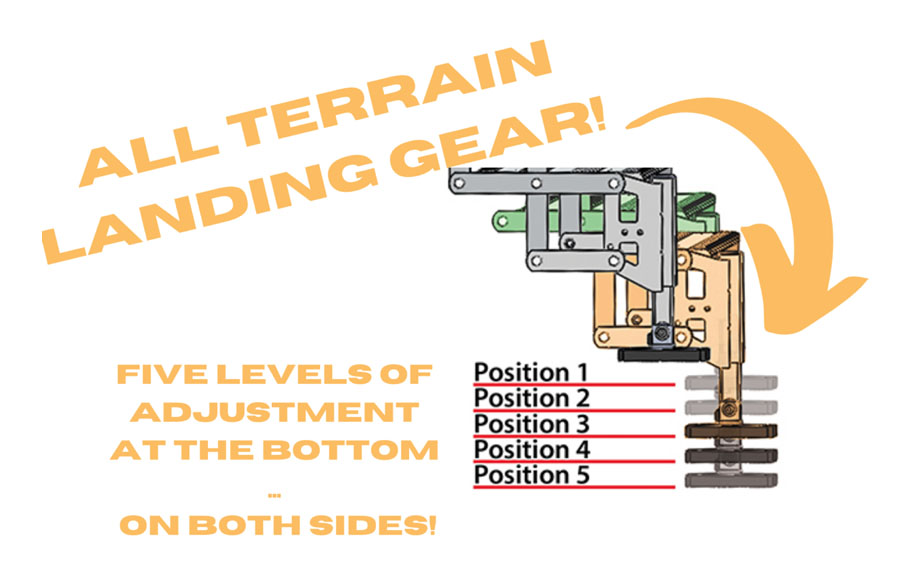 Turn your RV step into a ladder
Alright – entering and exiting your RV never got more creative with the GlowStep Revolution®. Let's say you stop at a rest stop (just think of any situation from RV storage to campsites where you have limited space – heck, even the side of your house). So after you come back from your brisk walk around the rest stop – oh no! Someone parked right next to your RV and now you can't get inside because there is no room to deploy your step – and dang it – your RV features a step that stores in the door. Time to wait until further notice to get inside…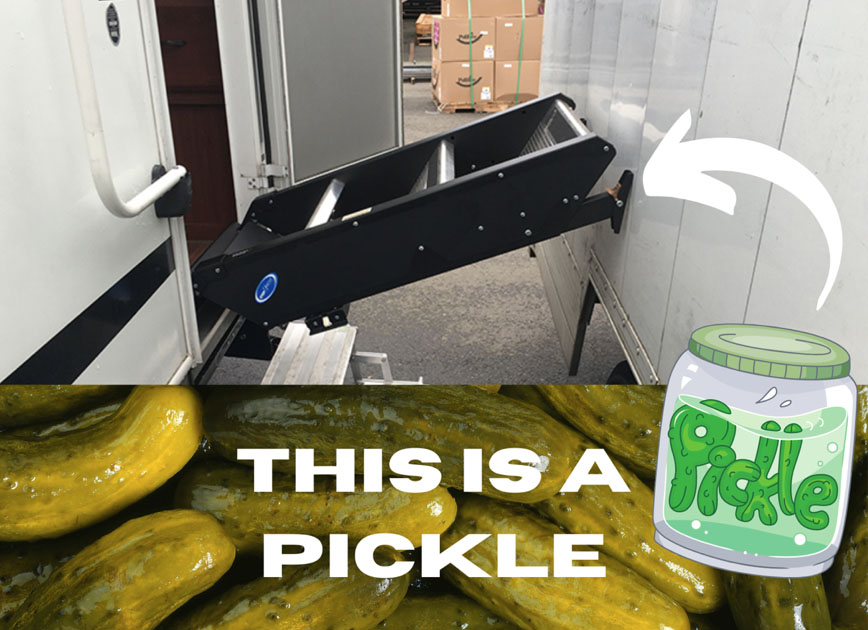 This scenario is never an issue with the GlowStep Revolution® – just turn it into a ladder
A final thought on making your RV step a custom RV step. If you ever find yourself in the situation above, all you have to do in order to deploy your step is to pull is straight down from its storage location and walk up it like a ladder. Check it out: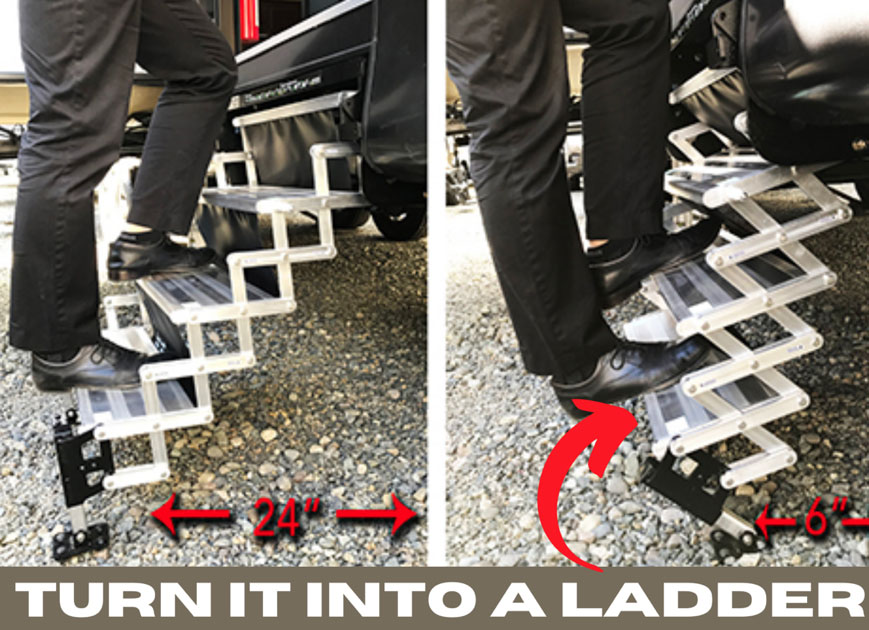 Badda bing badda boom.
For more info on the GlowStep Revolution go here
To explore the GlowStep Revolution Uprising that stores in the doorway (without blocking your screen door) – go here
Stay Informed
When you subscribe to the blog, we will send you an e-mail when there are new updates on the site so you wouldn't miss them.