Blog
Over 40 Years of Innovation, Quality, Safety
How much does an RV battery cost?
With a wide variety of RV batteries to choose from, their prices range just as wide. The cheapest RV battery on the market is the Apex Group UI RV battery that costs $48.25, and the most expensive battery being a Lifeline GPL-8DA deep cycle RV battery for $699.88. All RV batteries have the same purpose, but not all are equally created. So, what kind of bang are you getting for your buck? We asked our veteran RV tech Darrel what his opinion is. Darrel has worked in the RV industry for decades and personally installed his share of batteries.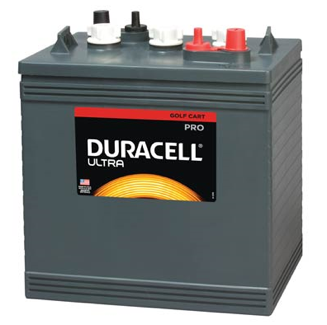 Duracell ultra-high capacity battery for deep cycle 6v RV-$109.99
• This is a 6-volt battery with 230 Ah
• 12-month free replacement warranty
• Easy twist and release vent caps for watering
Trojan Reliant-$377.97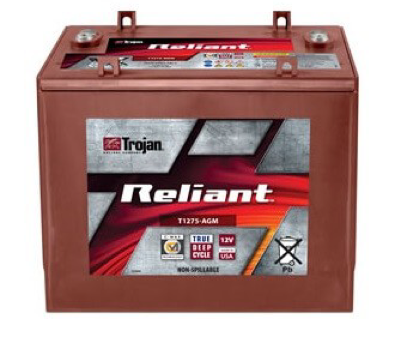 • This is a 12-volt battery with 150Ah
• This battery is made with robust plates that extends the life cycle and comes with a low calcium grid alloy that reduces gas emissions
• A separator of glass fibers serves to isolate the positive and negative plates while acting as a blotter to absorb the electrolytes
Lifeline GPL-8DA-$639.99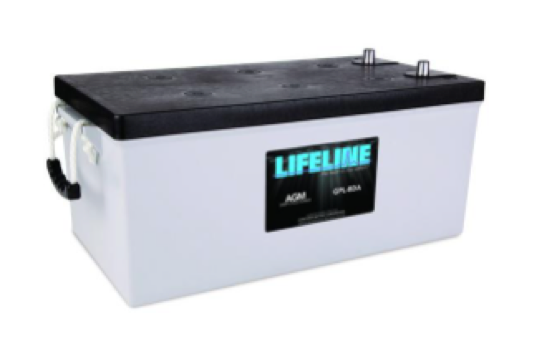 • This is a 12-volt battery with 255Ah
• This battery is specifically manufactured for deep cycle applications
• All Lifeline batteries are Coast Guard approved and handmade in the USA, backed with an industry leading five-year warranty

Which one does Darrel recommend?
Darrel recommends the Trojan Reliant. When talking with Darrel he said he recommended this battery because, "the brand produces quality batteries that have been around for years, and they are high capacity batteries that are durable."
How many batteries do I need for my trip?
Depending on what kind of trip you are taking, you may need anywhere from two to five extra batteries. Extra batteries are always a good thing to have on hand. You are able to expand your power capacity and extend your trip with having extra batteries. Any of us who go off-roading or off-grid boon docking understand the importance of having that extra power to be able to use light bars as well as our stereos. For those of us who travel, whether it's in a trailer or RV, we all appreciate being able to use the appliances because we have enough power to do so. Having extra batteries brings convenience and many luxuries to the outdoor life.
Where can I store these extra batteries?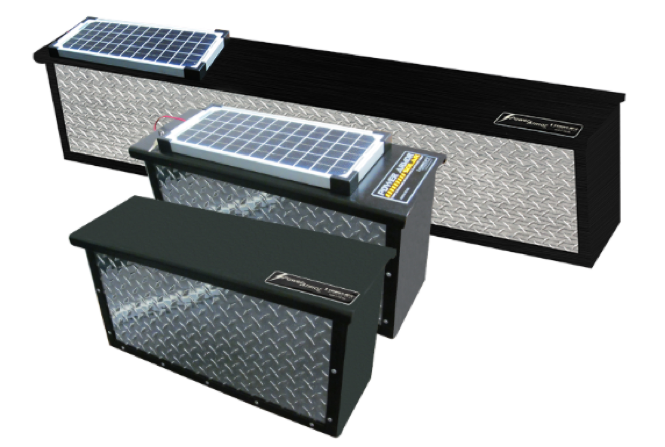 Torklift has designed a high-quality locking aluminum solar battery box featuring a lockable slide top that can easily be accessed no matter the mounting location. This box comes with a precision laser cut 100% aluminum bright tread diamond plate featuring a black high impact powder coated frame. Boxes can bolt directly to RV, trailer tongue, camper bumper, etc. It features an access port that will allow electrical wires to pass through the side wall of the box to easily connect to your electrical circuit system.
PowerArmor DH Solar/ PowerArmor Max Solar
The PowerArmor solar boxes extends battery life up to 400% and prevents premature battery replacement with the 10-watt solar panel bolted through its lid.

PowerArmor Solar DH starting at $468.99
• 24-inch box can hold up to two group 24-27 batteries
• 26-inch box can hold up to two group 24-27 batteries, and two group 31 batteries

PowerArmor Max Solar starting at $651.99
• can hold up to two group 24-27 batteries, two group 31, four 31 or 27, or five group 24 batteries.

PowerArmor DH/ PowerArmor Max
This battery box design has the same features as the PowerArmor Solar and the PowerArmor Max Solar minus the solar panel. The PowerArmor Max comes with adjustable dividers to customize storage compartment size.

PowerArmor DH starting at $310.99
• 24-inch box can hold up to two group 24-27 batteries
• 26-inch box can hold up to two group 24-27 batteries, and two group 31 batteries

PowerArmor Max starting at $525.99
• Can hold up to two group 24-31 batteries with ample room to store additional hitch or RV towing related equipment by utilizing the storage dividers, or as many as four group 27 or 31, or five group 24 batteries.
Each battery box comes with Torklift International's Legendary Lifetime Warranty.
Still not convinced? Picture this: You are on a camping trip when you leave your trailer to go on a hike. Your two Trojan Reliant batteries are sitting unsecured in the factory installed brackets on the tongue of your trailer. You then return back to a crime scene. That's over $750.00 in batteries disappeared not to mention hundreds to repair the cut wiring left by thieves! The PowerArmor box will protect your investment with its key entry system.
The PowerArmor Solar boxes take it a step further. The 10-watt solar panel on top will trickle charge the batteries and extend their life by up to 400%. The trickle charge helps by keeping the battery in optimum condition year-round unlike batteries sitting in storage that may suffer from sulfating (caused by undercharging). The solar panel easily maintains battery life by not under or overcharging them, keeping them in great condition and extending your battery investment. Even without direct sunlight the solar panel on the PowerArmor Solar absorbs reflective light. Each PowerArmor box comes with Torklift International's Legendary Lifetime Warranty and is proudly made in the USA.
To start protecting your investment, call us at 800.246.8132 or visit our website Torklift.com.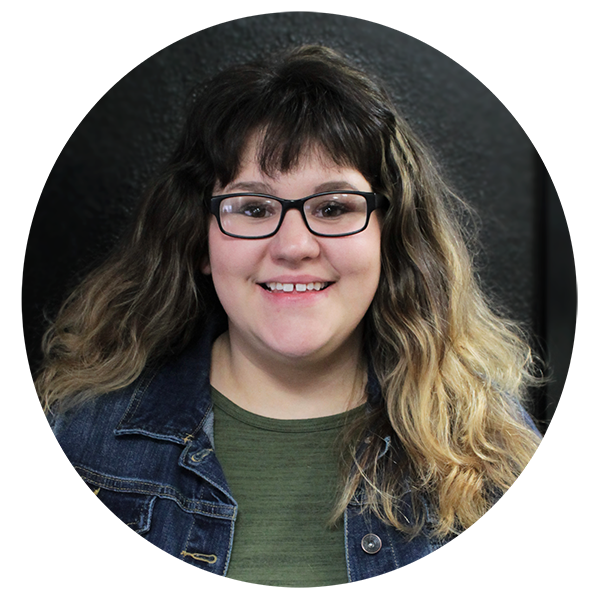 Written by Shyann Guerra:
Being in an environment in which I can problem solve is where I flourish. Every answer to a problem leads me to a new concept to understand or a lesson to learn. When I'm not solving problems I enjoy camping and going to festivals with my family - from the local city center festivals to the mountains of Wenatchee at the Winter Grass, blue grass music festival. Experiencing culture is where my heart is content.
Stay Informed
When you subscribe to the blog, we will send you an e-mail when there are new updates on the site so you wouldn't miss them.