Blog
Over 40 Years of Innovation, Quality, Safety
How to Mount a Truck Camper Onto Your Truck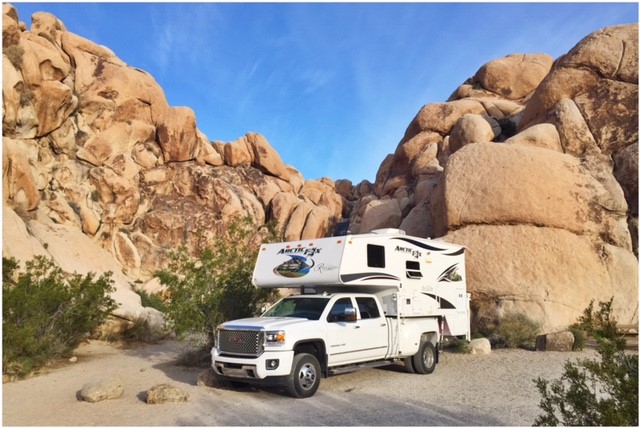 Also known as a slide-in or cab-over camper, a truck camper is one of the best ways to go exploring where many others aren't able to. If you're new to truck camping, mounting it on your pickup truck might seem intimidating but is actually a simple process that can be done in five simple steps.
1.Raise the Truck Camper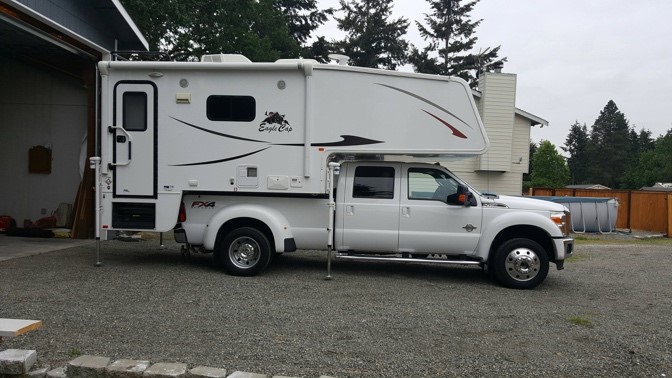 The first step is to raise the truck camper. Usually it is best to lift it until it is around 2 to 6-inches above the bed of your truck. It's best to raise it in small increments of just a few inches at a time.
Also, make sure to raise the front of the camper first, and then raise the back to bring it level – if you raise the rear first, there is a chance that the camper could tip forward due to it having more weight in the front due to the weight of the overhang. Continue raising the camper until it is high enough for you to back your truck under it.


2. Back Your Truck Up

The next step is to back your truck up under the camper. You will want to make sure that the camper clears your truck's wheel wells and avoid contacting the truck camper jacks as you are backing up and are as close to center as possible.


3. Connect the Wiring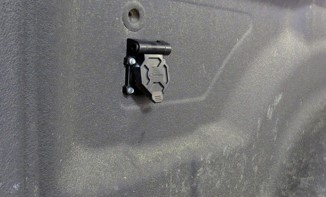 Before your truck is completely backed into place beneath the camper, connect any wiring from the truck camper to the truck bed. It's usually easier to connect the wiring before the camper is fully installed.
Once the wiring is complete, continue slowly backing your truck up until the camper is at the front of your truck bed or the shims. Make sure that the camper does not contact your truck's bumper or tail lights or else it could potentially cause damage. If you are concerned about the truck camper and truck touching, then a Camper Bumper Kit is the perfect addition to prevent damage. It's also best to avoid dropping the camper on the wiring that has been plugged in, because that could also get damaged.


4. Lower the Truck Camper

Now that you have the truck camper over your truck, lower it down over your truck bed. Just as when you were lifting the camper - lower the back of the camper first, then the front. Work in increments of a few inches at a time until the camper is resting on your truck securely.


5. Secure the Camper
There are two major components to attaching your truck camper to the truck: tie downs and turnbuckles and we'll go more in-depth about the best types of each below.
Attach the turnbuckles to the anchor points on the camper and the tie downs on your truck and tighten them. Turnbuckles are usually tightened to about 300 foot-pounds. Some turnbuckles have built-in indicators that can help you adjust them to the correct tension such as the FastGun turnbuckle. Be aware though, too much tension can damage tie-downs or rip out anchors on the camper, which can be expensive to fix. You can avoid this by using spring tension indicators and spring-loaded turnbuckles like the Torklift FastGuns.
Truck Camper Tie Downs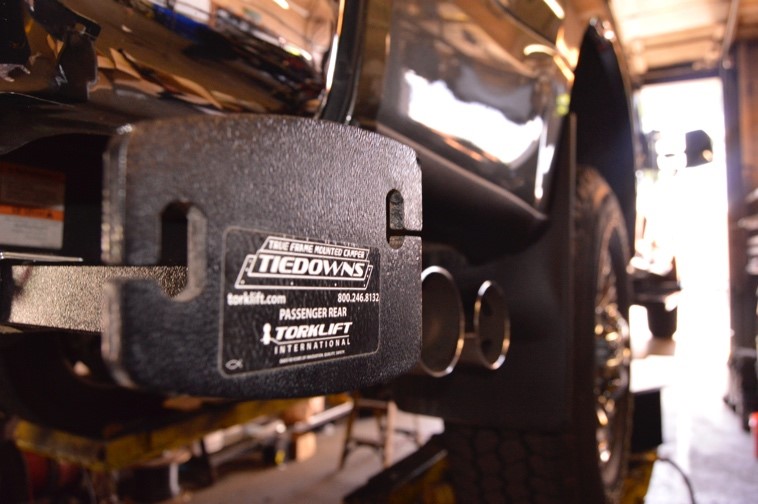 Along with turnbuckles, tie downs are incredibly important when it comes to attaching a truck camper to your truck. There are two major kinds of tie downs available: bed-mounted and frame-mounted. We always recommend using frame-mounted tie downs because they use independent tie down points that bolt directly to the truck frame thus avoiding bed damage that is common with bed-mounted tie downs. Torklift tie downs use pre-existing bolt holes on the frame to avoid drilling.


If you're concerned about road conditions and how they will affect your tie downs, we have a solution for you. The Talon tie down is made of aluminum and stainless steel and come with rust free corrosion protection for life. Manufactured to specifically fit your truck, Torklift Talon tie downs offer the best ride quality in the industry.
Truck Camper Turnbuckles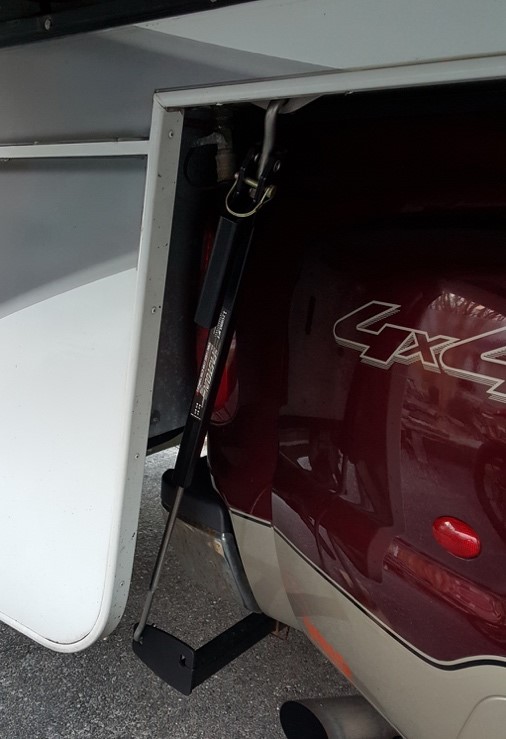 Just as there are different kinds of tie downs for truck campers, there are many different turnbuckles available as well. While each have their merits, there's only one that stands above the rest when it comes to stability and safety. The FastGun turnbuckle is designed to connect and disconnect in seconds. The quick release handles allow for easy tool-free adjustment and tension indicators determine perfect tension every time.
As an additional benefit of Torklift tie downs and turnbuckles, Torklift warranties the truck frame and camper anchor points for the extent of the manufacturer warranty when our tie downs are used in conjunction with our fully spring-loaded turnbuckles.
There you have it - all five steps of mounting a truck camper. Pretty simple right? Also, as you continue to go camping in your truck camper, the mounting process will get easier and easier.
If you're interested in purchasing our frame-mounted tie downs or truck camper turnbuckles, there are a couple of options for you! You can click here to visit one of our Certified Dealers near you. Feel free to contact us for more information or with your questions at support@torklift.com and by phone at 800-246-8132.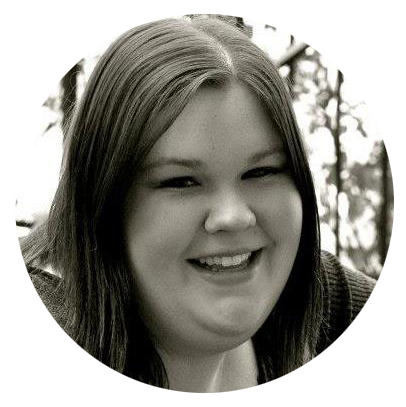 Written by Kerstin Stokes:
As a graduate from the College of Idaho with a B.A. in both History and Art, Kerstin has found her passion for writing and marketing, and has loved every minute of working for Torklift for over 2 years. She enjoys looking up tasty recipes for baking and daydreaming about future travels.