Blog
Over 40 Years of Innovation, Quality, Safety
How to store an extra RV battery - RV battery recommendations
With a wide variety of RV batteries to choose from, their prices range just as wide. The cheapest RV battery on the market is the Apex Group UI RV battery that costs $48.25, and the most expensive battery being a Lifeline GPL-8DA deep cycle RV battery for $699.88. All RV batteries have the same purpose, but not all are equally created. So what kind of bang are you getting for your buck? We asked our veteran RV tech Darrel what his opinion is. Darrel has worked in the RV industry for decades and personally installed his share of batteries.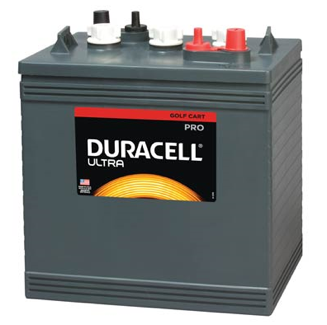 Duracell ultra-high capacity battery for deep cycle 6v RV-$109.99
• This is a 6-volt battery with 230 Ah
• 12-month free replacement warranty
• Easy twist and release vent caps for watering
Trojan Reliant-$377.97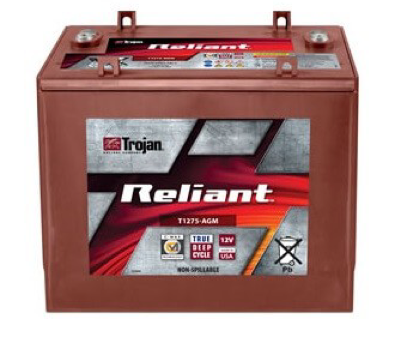 • This is a 12-volt battery with 150Ah
• This battery is made with robust plates that extends the life cycle and comes with a low calcium grid alloy that reduces gas emissions
• A separator of glass fibers serves to isolate the positive and negative plates while acting as a blotter to absorb the electrolytes
Lifeline GPL-8DA-$639.99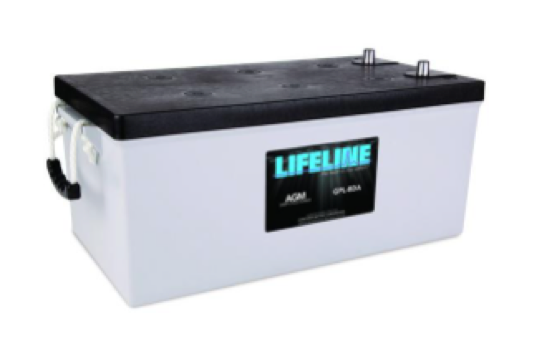 • This is a 12-volt battery with 255Ah
• This battery is specifically manufactured for deep cycle applications
• All Lifeline batteries are Coast Guard approved and handmade in the USA, backed with an industry leading five-year warranty
Which one does Darrel recommend?
Darrel recommends the Trojan Reliant. The brand produces quality batteries that have been around for years. They are high capacity batteries that are durable.
Arm your truck with the extra battery power
Torklift International has designed a hidden and convenient auxiliary battery mount, that mounts under the vehicle. This mount is compatible for all types of Group 24, 27 and 31 twelve volt batteries such as lead acid, AGM, sealed, gel cell, etc. The HiddenPower was engineered as a no-drill installation with quick disconnect electrical connectors. This system quickly attaches to the truck's frame under your truck bed.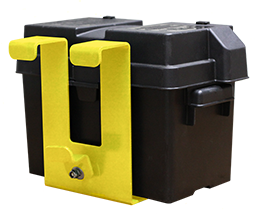 (Actual product color is black: shown in yellow for contrast)
Why do I need the HiddenPower?
The HiddenPower has many benefits for anyone who enjoys outdoor recreational activities. Having an extra battery mount will not only save you time with hassling to pull out batteries and connect them, but when wired directly into your truck's electrical system with our HiddenPower Wiring Harness. It will allow you to camp using your battery power without draining your vehicle's battery. This allows you to conveniently use your stereo, lights and more without the wear and tear associated with having to run your vehicle to use power, as well as fuel. You won't ever have to worry about a dead battery again. It gives you power that is out of sight out of mind, and keeps the mess of the battery out of the vehicle.
How much does a HiddenPower cost?
The prices vary with the make and model of each vehicle. The HiddenPower ranges $155 to $256 for Ford, Chevy and Dodge RAMS. Another determining factor for pricing and application is the year of the vehicle. Torklift offers the HiddenPower for vehicles made in 1973 all the way up to 2016, with 2017 applications coming soon. For more information on the HiddenPower you can contact us at 800.246.8132 or visit or website Torklift.com.
---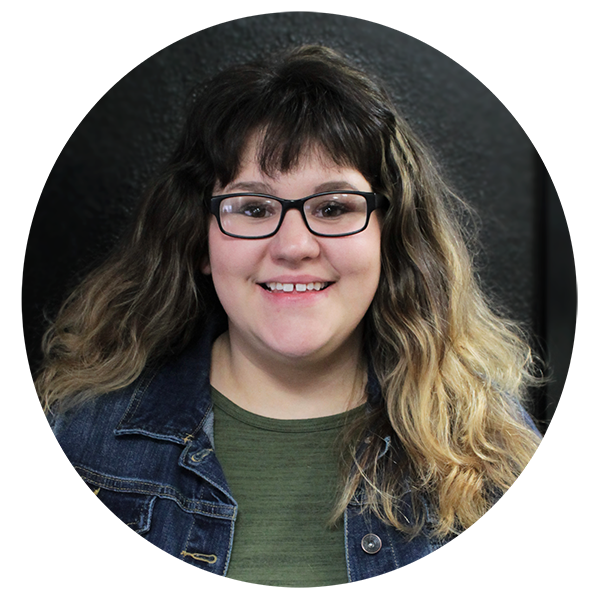 Written by Shyann Guerra:
Being in an environment in which I can problem solve is where I flourish. Every answer to a problem leads me to a new concept to understand or a lesson to learn. Whem I'm not solving problems I enjoy camping and going to festivals with my family - from the local city center festivals to the mountains of Wenatchee at the Winter Grass, blue grass music festival. Experiencing culture is where my heart is content.
Related Posts
Comments
No comments made yet. Be the first to submit a comment