Blog
Over 40 Years of Innovation, Quality, Safety
Pet-friendly RV steps
As part of the Torklift International GlowStep Series, the SafeStep is a simple component that makes a world of difference if you often go RVing with pets.
Do your pets have trouble entering or exiting your RV? To create a pet friendly RV step that your furry friend will appreciate; see how the Torklift International SafeStep is the perfect solution.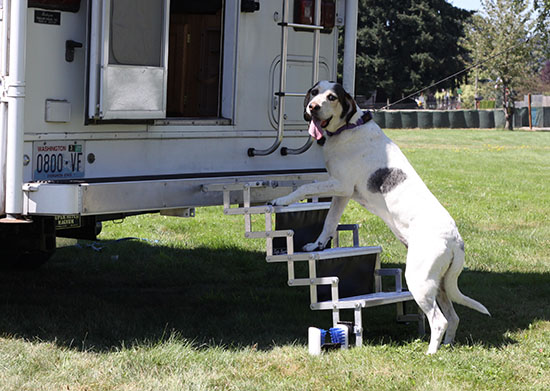 Torklift International GlowStep Series with pet-friendly SafeStep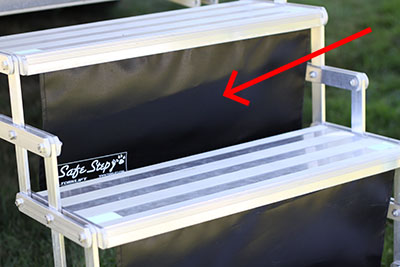 Safety panels close gap in camper stepsWhat is a SafeStep?
The SafeStep is a vertical barrier that closes the gap between RV scissor steps.
Closing this gap is helpful to increase safety of your camper steps. The SafeStep prevents the chances of slipping or sliding through open areas of the steps. The durable safety panels make a significant difference in eliminating fears of pets and small children.
"We went camping this past week which allowed us the opportunity to install and use the SafeStep. The results were fantastic. Our dogs used to be hesitant to walk up the steps, but with the SafeStep blocking off the opening between steps, both dogs went right up the steps without fear." - Jon Scott
Before SafeStep:
The dogs do not feel comfortable entering the RV with steps that have gaps for fear of falling through or getting their paws stuck.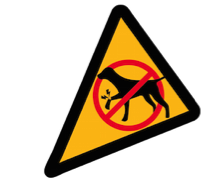 Many RV steps also have holes in the step surface. The holes create a serious hazard for paws because of the potential to fall through and get snagged. The surface of GlowSteps is solid.
After SafeStep:
The dogs enter the RV without hesitation. The pet-friendly RV steps with SafeStep installed appear secure enough for them to feel comfortable maneuvering.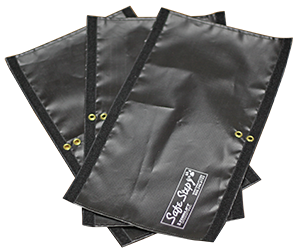 Durable safety panels attach with VelcroThe SafeStep riser guard for camper scissor steps are UV protected to help withstand exposure to the elements and allow for easy cleaning. Appropriate for most scissor step configurations, the SafeStep installs easily and uses a high quality Velcro to stay in place. Best of all, there is no need to remove the SafeStep each time you store your steps. The safety panels collapse and stay attached to the steps in the stored position.
Create a safe RV step configuration by adding the Torklift International SafeStep. Pet friendly RV steps will surely make your pets happy campers, too!
Click here to learn more about Torklift International GlowStep Series.
Related Posts
Comments
No comments made yet. Be the first to submit a comment