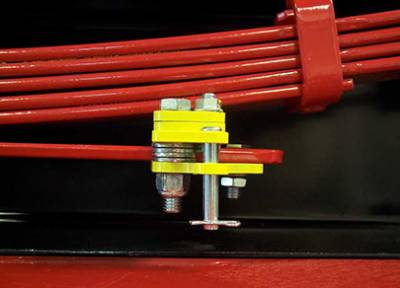 StableLoad suspension upgrade turned on
Torklift International StableLoad suspension stabilizer is a simple but highly effective product that installs on any truck, van, SUV or small commercial vehicle with factory overload leaf springs. StableLoads allow the vehicle to handle payload more effectively because the factory overload leaf springs are initiated.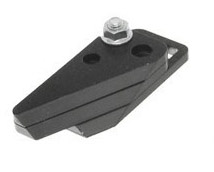 Lower StableLoad wedge pack
with 3 wedges

By inserting precision-crafted wedge plates into the gap between your vehicle's leaf spring pack and lower overload leaf spring, the factory leaf springs activate and perform to their full potential. Click here for details on how leaf spring suspension works.
When a vehicle's supporting extra load, the driver often experiences poor handling characteristics such as body roll, side-to-side sway and porpoising. Driving under these conditions is not only uncomfortable, but also unsafe. When StableLoads are turned on, experience a smoother ride that's safe and worry-free.
At a recent rally, Torklift International introduced the StableLoad Challenge to attendees. As people who tow trailers or haul truck campers often, we thought who better to experience how the StableLoads affect a vehicles suspension.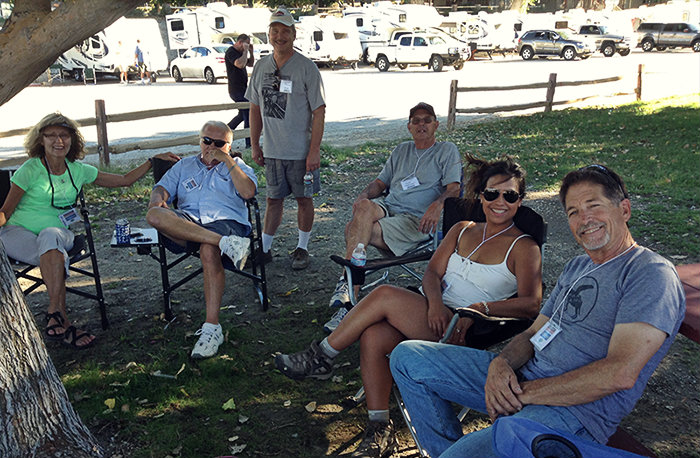 Attendees of the Lance Owners of America Rally in Acton, Calif.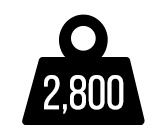 To introduce the StableLoad suspension upgrade to rally-goers, the StableLoad Challenge required two identical Ford F150 trucks loaded with a 2,800-pound load to simulate a truck camper or trailer.
What was the difference between the Ford trucks? One Ford F150 truck had StableLoads installed, the other Ford F150 truck used only its factory suspension. Test-drivers drove both Ford trucks with and without the StableLoads to see if they could feel the difference in handling.
Take a look at this unseen footage of Randy Risso's test-drive:

Without the StableLoads, Randy mentions he could feel the 2,800-pound load in the bed leading the truck as opposed to having controlled steering ability. He also discusses alternative suspension upgrades as he currently has airbags installed on his truck to haul his Lance truck camper.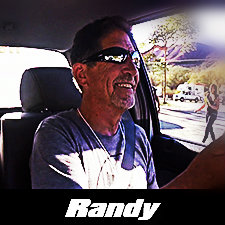 Randy has thought about add-on leaf springs to help carry his truck camper more effectively. However, negative side effects that extra add-on leaf springs place on his truck's ride quality has convinced him otherwise. Since his Lance truck camper isn't always loaded on the truck, he doesn't want to be stuck with a stiff ride when the vehicle is unloaded.
When Randy drove the F150 truck with the StableLoads turned on, he could easily tell the difference with how the Ford truck handled.
"It's almost like not having any load at all!" Risso said.
Unlike any other aftermarket suspension upgrade available, the StableLoads are easily switched on and off, leaving you to enjoy your smooth factory ride when unloaded but also activating extra support when towing or hauling is necessary.
The lower quick-disconnect StableLoads engage and disengage in seconds.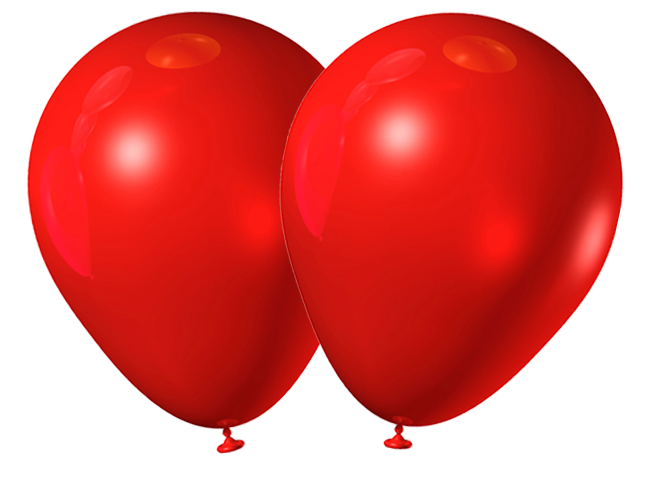 Airbags can be like balancing your payload on two balloonsRandy talks about the combination of StableLoads and airbags. Although airbags are effective with leveling a vehicle under load, they often cause negative side effects of increased side-to-side sway, stiff ride quality and potential for leaks. By lifting payload completely off the vehicle's leaf springs, the entire load is balancing on an area roughly the size of two balloons. The stabilizing effects and power of the vehicle's factory suspension essentially go untapped.
Be sure to read our article on 3 easy steps to eliminate bounce and sway from airbags. By decreasing the air pressure in airbags and engaging the leaf springs with StableLoads, you'll find that all core issues with poor handling are addressed. Several people turn to StableLoads prior to installing airbags on their vehicle. Typically no further aftermarket suspension mods are needed due to the effectiveness of Torklift StableLoads.
Overall, rally-goers that took the StableLoad Challenge were impressed with the improvement in ride quality that the StableLoads provided.
Click here to see the full video of the StableLoad Challenge or learn more about the StableLoad suspension stabilizer.