Out of site, Out of mind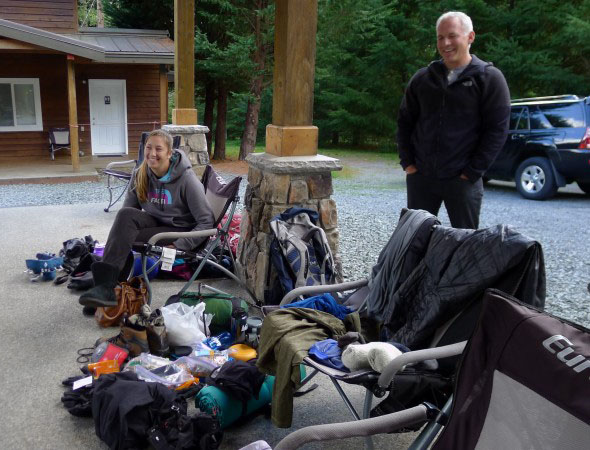 Torklift Sheryl and Jack Kay packing our backpacks for the trip
The final days before our scheduled climb to Washington State's iconic Mt. Rainier, it still hadn't completely sunk in. The plan was simple. The goal was absolute. But was I ready? To be honest, I had no idea. I had no clue what I was getting myself into when I happily jumped at the opportunity to climb Mt. Rainier alongside Torklift President Jack Kay, who had been training over a year for this moment. I had less than two months to prepare and condition my body and lungs for not only the grueling physical demand a glaciated mountain required, but also for an altitude I had never experience before. Without knowing how far I could push my physical capability and how my body would react to the common side affects of high altitude, I managed to keep all of the cold hard facts out of my mind as the days dwindled down to the trip's departure. All I could think about was how amazing it was going to be to have my feet on the top of that majestic mountain... witnessing the sun igniting its fiery glow across the mesmerizing Pacific Northwest landscape. I kept the details of what it would take to get there completely pushed aside. Out of sight, out of mind, right? But the magnitude of Mt. Rainier isn't something you can ignore for long.
Torklift International President Jack Kay chose to climb Mt. Rainier to signify the celebration of Torklift International's 40 years in business come 2016. Be sure to read how I was selected for the opportunity to accompany him on this journey in by clicking here.
Ready or not…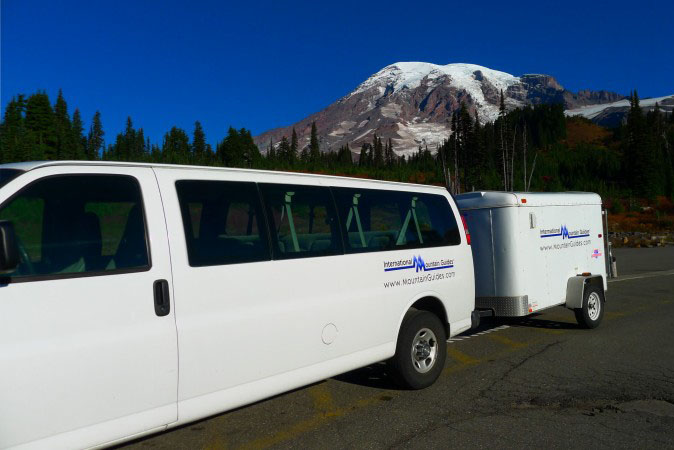 International Mountain Guides arrive
morning of climb departureAs we arrive at Paradise in Mt. Rainier National Park the day before the climb, the shear reality of the climb finally begins to set in. I had hiked up to Camp Muir at 10,000 feet elevation several times before to help prepare myself. It was beyond that point that had me edgy. To pass Camp Muir, climbing teams must be roped up for safety as crevasses and other hazards were prevalent. I didn't know what it might be like after the point of Camp Muir, especially since the majority of our trek to the summit would occur during nightfall. Have you ever had that tingling pit in your stomach when you're nervous about something? The night before our departure, I couldn't shake that feeling. I even thought about leaving a note for my family just in case something was to happen to me. With rock falls, avalanches and crevasses hundreds of feet deep, the dangers of climbing this mountain became very real to me.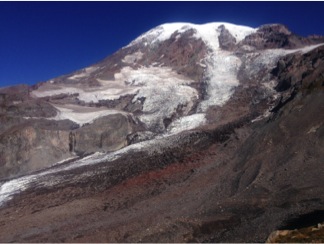 Route up toward Camp MuirOur climbing team was made up of seven people and five experienced mountaineering guides from tour company IMG (International Mountain Guides). As the last climbing team of the season not only was the mountain in less than ideal condition, but we were also the only people on it. Should an emergency rescue be required, we had fewer resources to rely on in a time of need. For this reason IMG sent us up the mountain with extra guides on hand, who would also help with equipment tear down since our trip marked the conclusion of their season. Our team consisted of folks from around the world, and as representatives from Torklift International and local Washingtonians, Jack and I were honored to be climbing with such an amazing group of people.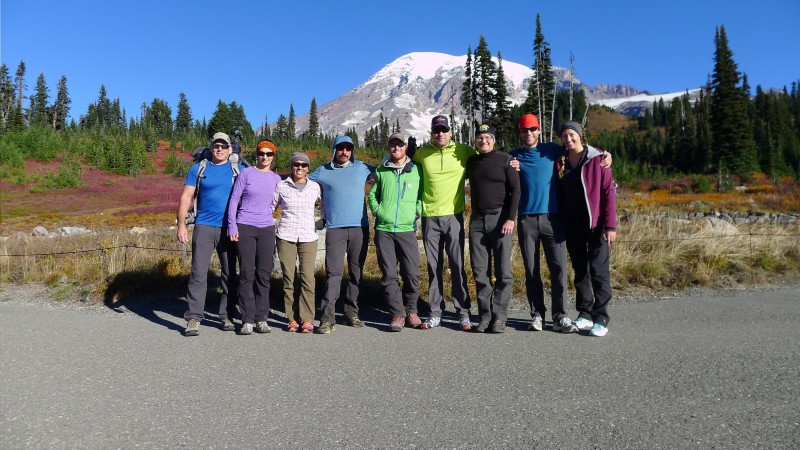 Climbing team with two IMG Guides on departure day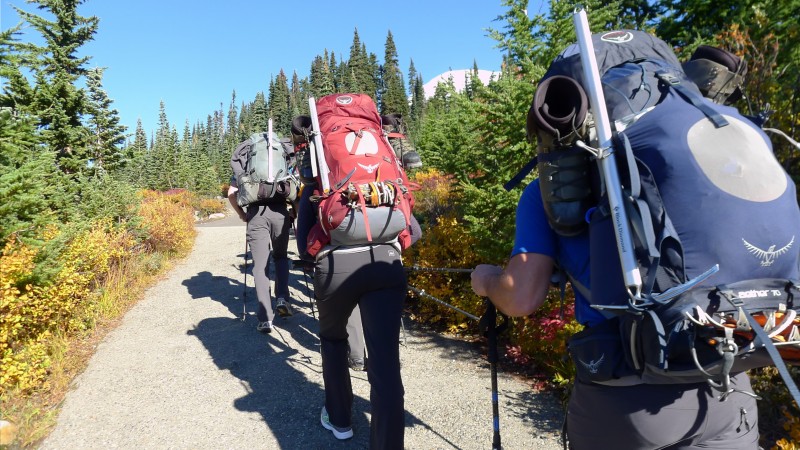 Trailhead from Paradise to Camp Muir
Stay tuned as the journey continues…
- Torklift Sheryl
---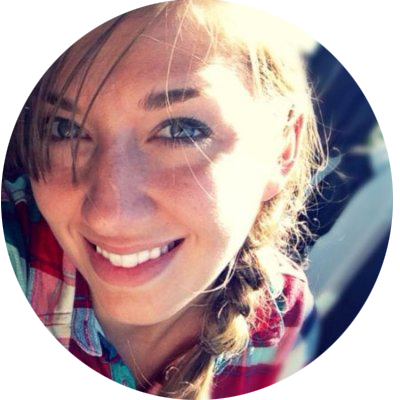 Written by Sheryl Bushaw:
As a graduate from Arizona State University with a B.A. in Journalism and emphasis in Public Relations, Sheryl is a passionate writing professional with focus in areas of copy writing, social media and creative design. She is a travel enthusiast and explorer-extraordinaire with a zest for life.