People refer to turnbuckles in several different ways. Hold downs, pull downs, binders and the most commonly used, tie downs. Referring to turnbuckles as tie downs is confusing to some, as tie downs are the system in which you install in order to secure a truck camper to a truck.

Even though there are several ways to refer to a turnbuckle, this tool serves one simple purpose. That purpose is to connect two entities. When strapping down anything from a heavy load or large machinery to recreational equipment like kayaks or motorbikes, Torklift International turnbuckles safely secure your valuable items.
Turnbuckles are used for several applications:
1) TOY HAULER: Strap down bikes and other toys to make sure they stay in place during transport. Many toy haulers have E-Tracks with loops that work well with Torklift International turnbuckles.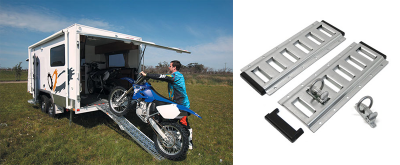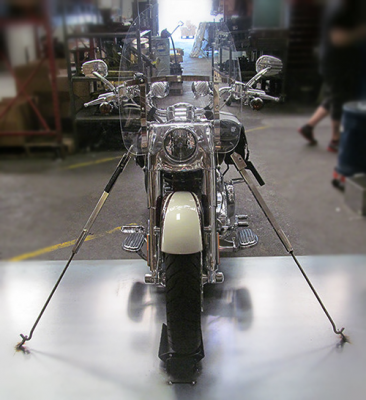 E-Tracks in toy haulers | Harley Davidson motorcycle secured with FastGuns

2) TRAILER: Turnbuckles like the FastGun make application quick and easy when it comes to strapping down items to a trailer. The FastGun's lockable feature allows you to prevent theft when leaving items on the trailer for extended time periods. Click here to learn more about FastGun Locks.

FastGuns secure an ATV to a trailer
3) SLED DECK: For those who snowmobile and use sled deck applications for a truck bed, a secure way to mount a sled deck is with the AnchorGuard Derringer turnbuckle.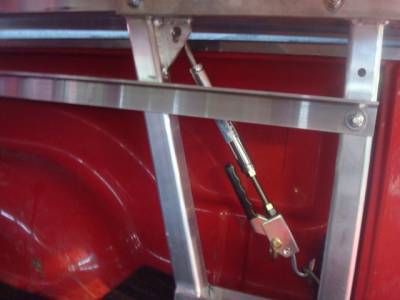 Mounting a sled deck with turnbuckles
4) FLAT BED: Hold down a truck camper or other items to your flatbed truck with quick-disconnect turnbuckles.

Torklift FastGun turnbuckles on Flat bed truck
5) TRUCK DECK CARGO: Once the sled deck or truck deck is secured to your vehicle, strap down ATVs, bikes or snowmobiles with a Short Range FastGun. A derringer handle can also be added to any basic turnbuckle to make it quick-disconnect.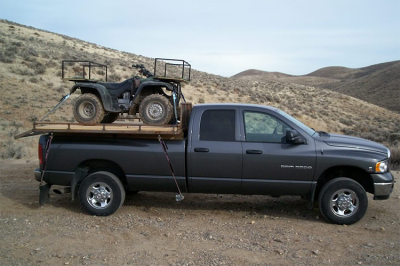 Short Range FastGuns hold down an ATV | 
Long Range FastGuns
secure a truck deck to tie downs
6) WATERCRAFT: Secure your boat to a boat trailer to avoid shifting while on the road. Turnbuckles are also useful to tie larger watercraft to a dock.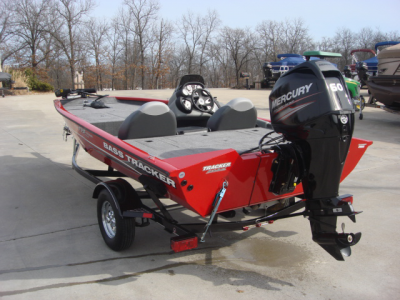 Short-range FastGun holding a boat to a boat trailer
7) AIRCRAFT: From seaplanes to helicopters, turnbuckles easily connect the aircraft to any surface for transportation.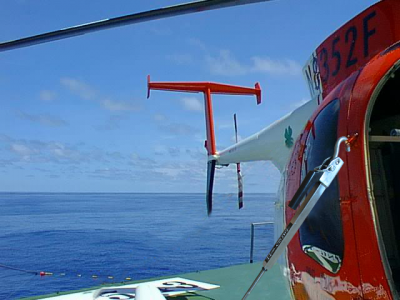 FastGun secures helicopter to landing pad on ship deck

Torklift International FastGun Turnbuckle
Torklift offers a variety of turnbuckle designs, however the top selling and most popular turnbuckle is the FastGun.




Torklift FastGun Turnbuckle in high impact powder coat grey
Why is the FastGun turnbuckle the best turnbuckle available? As the fastest turnbuckle application on the market, the FastGun does not require tools for installation once assembled. The quick disconnect feature makes adjustment extraordinarily quick and easy.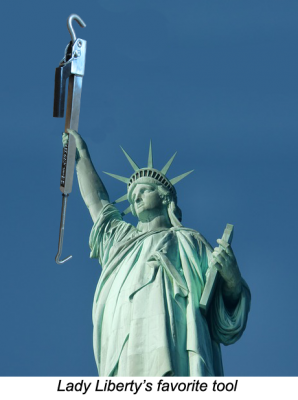 The body of the turnbuckle is made from 100 percent stainless steel while its lever-action handle is made from aircraft grade aluminum. Due to the durability of these materials, each FastGun turnbuckle boasts a pull down rating of 2,500 pounds. Long Range FastGuns reach from 25 to 43 inches and Short Range or ".45" style reaches from 14.5 to 21.5 inches.
All Torklift turnbuckles are made in the USA and covered by Torklift International's legendary lifetime warranty.
Click here for more details on the FastGun turnbuckle. If you have questions on what turnbuckle works best for your specific application, call Torklift Tech Support at 800-246-8132.
Related: 11 reasons why the FastGun turnbuckle is the No.1 turnbuckle in the world