Blog
Over 40 Years of Innovation, Quality, Safety
Storage for the Long Haul: The Ultra Deck Plus, a truck camper bumper designed exclusively for Lance Truck Campers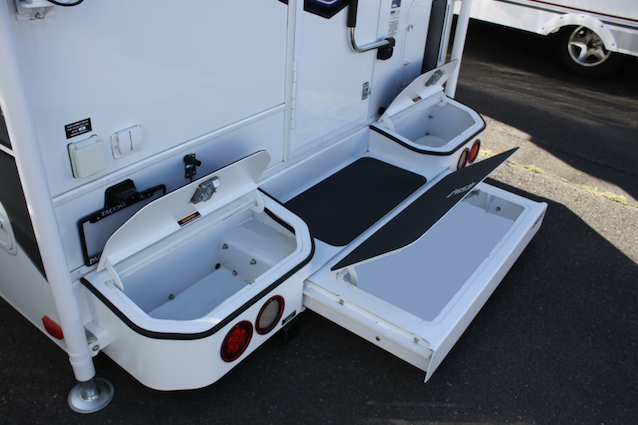 Ultra Deck Plus Camper BumperAs fantastic as truck camping can be, there never seems to be quite enough room to store all the accessories you need — tools, ice chests, fishing poles, hiking gear. With the Ultra Deck Plus — a truck camper bumper engineered by Torklift International and designed exclusively for Lance Campers — you'll never lack for storage space again. The Ultra Deck Plus bumper is a versatile aftermarket truck camper bumper, elegantly designed to increase your storage capacity without adding additional bulk to your truck camper. For those long journeys on the road, the Ultra Deck Plus bumper is destined to become your new best friend.
Transform the Journey with the Ultra Deck Plus
Have you ever caught yourself debating whether it's more valuable to bring along your fishing gear or your ice chest on your next trip? If so, the Ultra Deck Plus bumper is the product for you. This compact truck camper bumper features a sleek contoured body style that gives specific models of Lance truck campers an additional 7.8 cubic feet of truck camper storage so you'll never again need to agonize over that decision.
On either side of the deck, two spacious compartments provide deep storage for large items such as a cooler or a tackle box. Both compartments also have built in drains that make cleaning a breeze. The central deck features a sliding storage drawer that can support up to 600 pounds; it also comes with a standard truck camper swing step.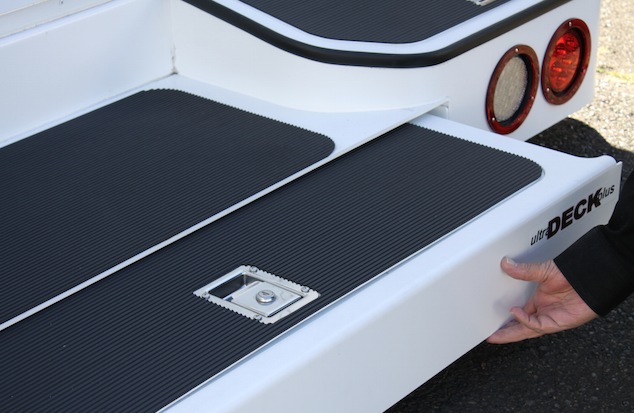 Ultra Deck Plus features slide-out porchOffered as an option the truck camper entry step system is designed to also incorporate Torklift International's patent pending GlowStep technology and can be deployed from either the center, right, or left side making The Ultra Deck Plus bumper perfect for safe and easy side access critical with towing, especially when using a SuperTruss Extension.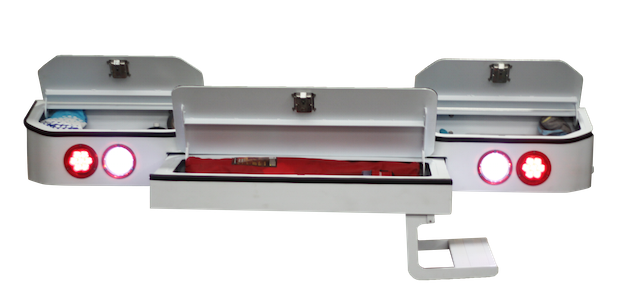 Torklift International Ultra Deck Plus for Lance Campers
With so many details, the Ultra Deck Plus is sure to dazzle. However, perhaps the best feature of all is that the bumper storage is lockable. Not only does the Ultra Deck Plus bumper allow you to bring all of your favorite gear with you, but it can also afford peace of mind about the safety of your items while you're out exploring.
Check out the video below for more detail about the Ultra Deck Plus bumper, its lockable storage features, and its durable design:
Truck Camper Storage at its Finest
Engineered by Torklift International, the Ultra Deck Plus was specifically designed for Lance truck campers and is directly compatible with the following units:
• 2015/2016 1050S Model
• 2015/2016 1052 Model
• 2015/2016 995 Model
• 2016 975 Model
• 2016 1062 Model
Like all Torklift products, the Ultra Deck Plus bumper is proudly made in the USA from quality materials you can trust. It is built with aircraft grade aluminum and stainless steel, resulting in a light but durable truck camper bumper. High impact powder coating not only adds style to the Ultra Deck Plus bumper, but it also ensures extreme durability. Lockable storage compartments feature a unique hinge lock system exclusive to Torklift International designs. Finally, DOT certified LED lights are sealed and guaranteed never to leak — a promise backed by Lance Camper Manufacturing.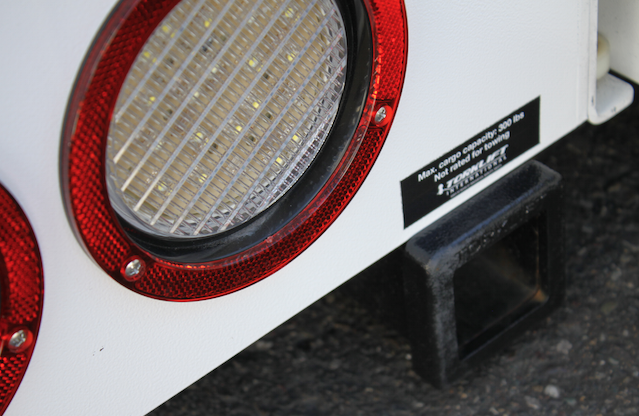 Ultra Deck Plus features DOT certified LED lights
Spacious Storage and Uncompromised Style
With the Ultra Deck Plus truck camper bumper, you have all the space you need yet you sacrifice nothing in style. The Ultra Deck Plus is sleek, sturdy, and elegantly simple, and it is sure to add class to the back of your Lance truck camper.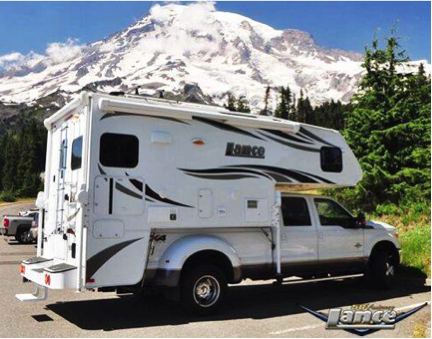 Photo Credit: Lance CampersWe are certain you'll be impressed with the Ultra Deck Plus bumper, but we would like to know what you like best about it. What features stand out most? What would you like to add?
Are you ready to embark on your next adventure? Why not try the Ultra Deck Plus bumper for yourself? For information on how to order the Ultra Deck Plus, contact your local Lance dealer by visiting LanceCamper.com or call (661) 949-3322.
---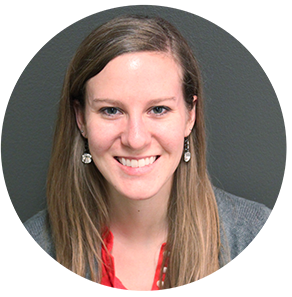 Written by Jenica Donahue:
Jenica holds a B.F.A. in Creative Writing from the University of North Carolina Wilmington. She is a freelance writer interested in blogging, copy writing and editing. She enjoys exploring new places and hiking in the Pacific Northwest.
Related Posts
Comments
No comments made yet. Be the first to submit a comment