Blog
Over 40 Years of Innovation, Quality, Safety
Why do you want your turnbuckles to be spring-loaded?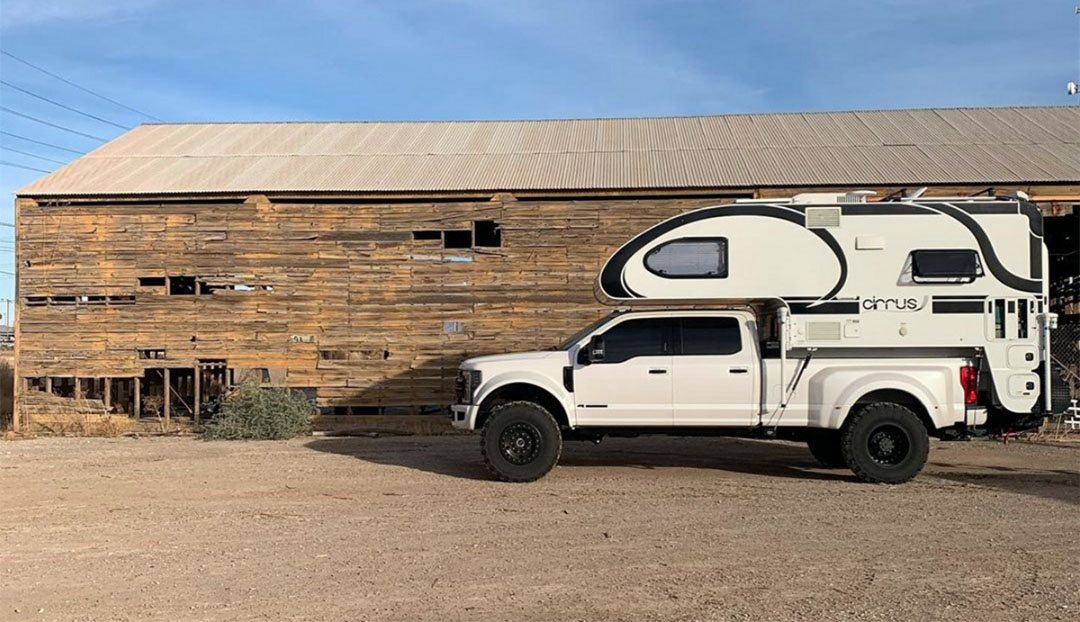 You've just invested a hefty amount of money on your truck camper, and now you are thinking "Where do I go from here?". Well, the answer is simple! You want to make sure that you have all the appropriate equipment to haul your truck camper safely. To secure your truck camper to your truck, you will need an appropriate tie down and turnbuckle system.
What is a truck camper turnbuckle?
Your truck camper turnbuckle is going to be the connection bridge between your camper anchor points and your Torklift camper tie downs. Turnbuckles are a necessary piece of equipment within a truck camper and tie down system to ensure the safe travel of your camper and passengers.
What does it mean to be spring-loaded?
A turnbuckle is considered spring-loaded when it is equipped with an internal spring mechanism that allows for slight movement when placed under impact.
3 reasons you want your turnbuckles to be spring-loaded
1. Safety first!
Your truck camper turnbuckles are a very important piece of equipment that are a part of your Torklift truck camper tie down system. Each style of Torklift turnbuckle is equipped with an internal spring-loaded mechanism, when this spring-loaded mechanism is tensioned properly and engaged, it acts as a shock absorber to make the overall ride of your truck camper more smooth and comfortable. This also ensures the safety of your cargo and passengers.
2. Ensures that there is no damage to the vehicle and truck camper
Since the spring-loaded mechanism of the turnbuckle acts as a shock absorber, a spring -loaded turnbuckle would take on any impact that may be experienced during a rough ride – in turn, the use of spring-loaded turnbuckles also protects the anchor points on your truck camper and the attachments on your truck camper tie downs as well. The last thing you want to deal with on your camper is the costly task of repairing or replacing your truck camper anchor points. With that being said, the shock absorption from the spring-loaded camper turnbuckles ensures the preservation or your true frame-mounted tie downs. In fact, as long as you are using any of our fully spring-loaded turnbuckles with our frame-mounted camper tie downs, we warranty the truck frame and camper anchor points for the extent of the camper manufacturer warranty.
3. If you have frame-mounted tie downs
As long as you are using TRUE Frame-Mounted Tie Downs, you are going to need spring-loaded turnbuckles to guarantee the safest set up. In the case that your truck is equipped with bed-mounted camper tie downs, you would want to opt for the Torklift AnchorGuard Derringer turnbuckles or the FastGun .45 Turnbuckles. The Torklift AnchorGuard turnbuckles are equipped with two spring-loaded turnbuckles for your front mounts and two cushioned turnbuckles for the rear mounts.
If you are interested in getting set up with a set of our spring-loaded turnbuckles or would like to talk further about which design would be best for you, please give our customer service team a phone call at 800-246-8132 or by emailing us at support@torklift.com. If you would like to locate a dealer in your area, please visit our dealer portal here.
Stay Informed
When you subscribe to the blog, we will send you an e-mail when there are new updates on the site so you wouldn't miss them.