Blog
Over 40 Years of Innovation, Quality, Safety
Why upgrading to Talon Tie Downs is Right for you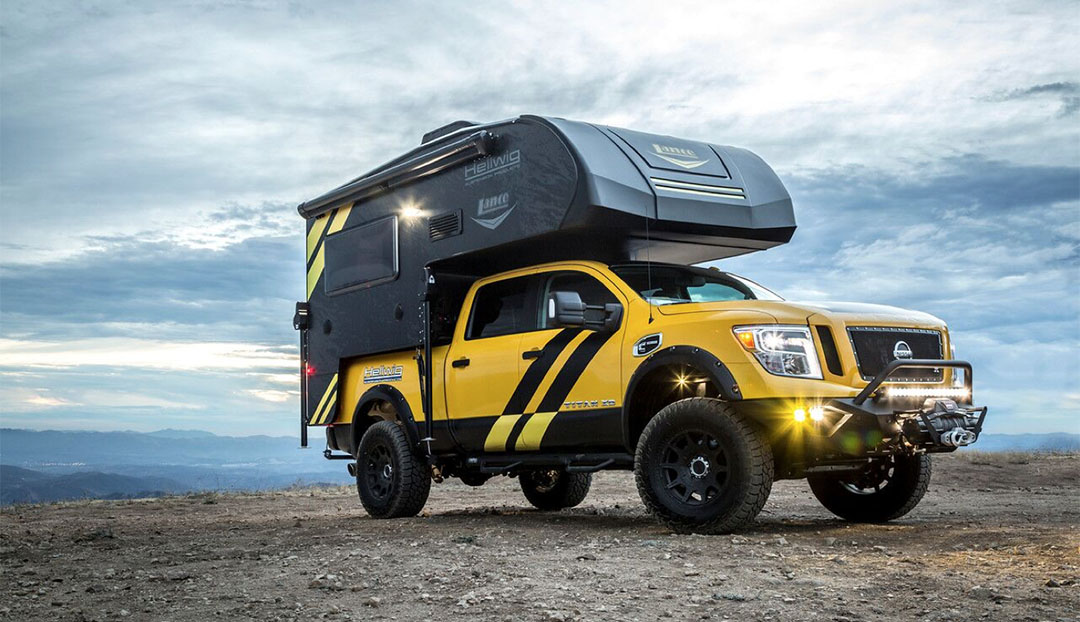 Camper Tie Downs are a necessity when it comes to having a truck camper. When doing your research on what Tie Downs to use, you have inevitably fallen on to the Torklift website and learned about the TRUE Frame Mounted Tie Downs. One thing you may have not learned about as of yet is the Talon Tie Down option that Torklift Offers.
Talon Camper Tie Downs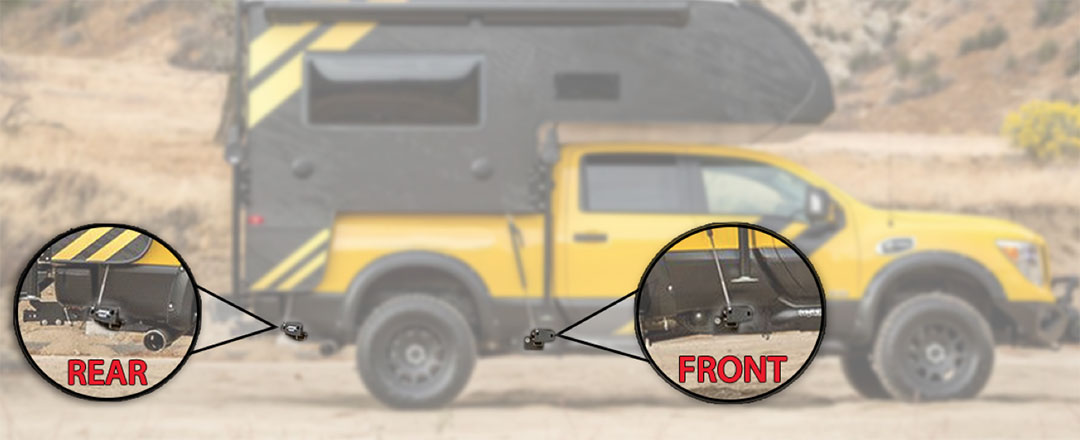 The Talon Tie Downs are designed just like the Steel Tie Downs so that they bolt-on directly to your truck frame, the strongest part of your truck. Since the frame is the strongest part of the truck, you can avoid damaging your truck bed or bumper.
As they are frame mounted, they are not one size fits all. The camper tie downs are very vehicle specific. Find your fit here.
Talon Camper Tie Downs Features
Rust free corrosion protection for life†
Dramatic improvement with vehicle handling and stability and is the safest way to haul a truck camper (Prevents vehicle sway and camper movement in all directions)
Strength and safety for stress-free truck camper hauling and camping, and the best ride quality in the industry
Mounts using independent tie down points that bolt directly to the truck frame
Custom fit to specific truck makes and models to allow for the ultimate safety and confidence
Applications for Talon tie downs including applications of best-selling Ford, Chevy and Dodge truck models
Tie down receiver tube and tie down insert are each 100% military grade aluminum and stainless steel
Fast, 100% no-drill installations
No loss of ground clearance perfect for off-road truck camping
Hidden when not in use to return your truck to its original look
Finishing Kit included to protect tie downs from effects of road debris
Lockable with Tie Down Locks
Why you need Talon Camper Tie Downs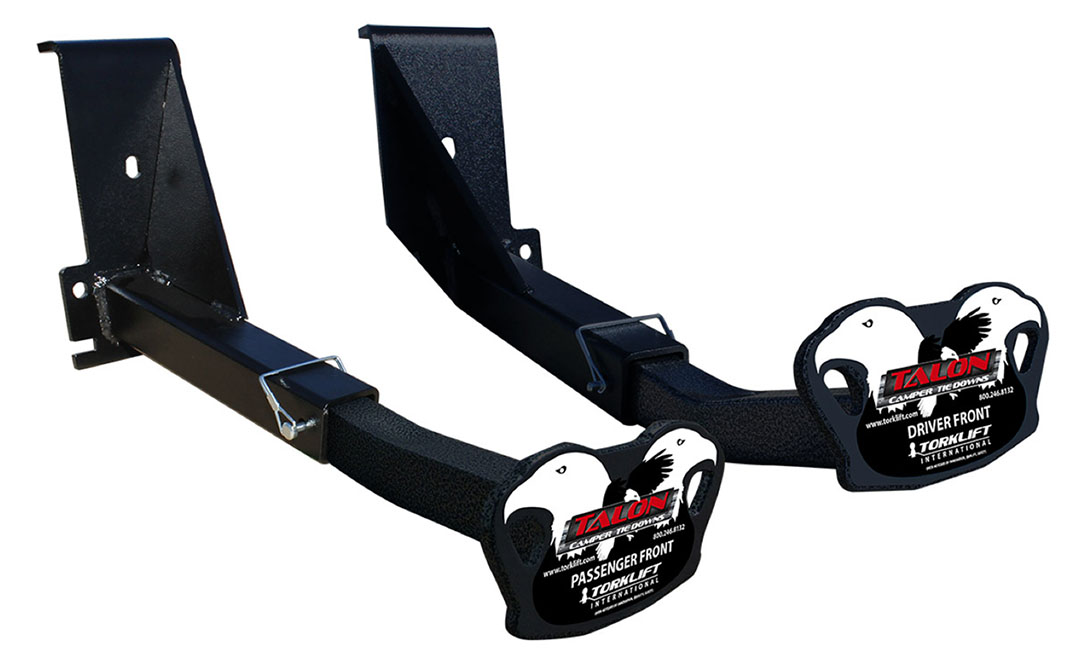 The Torklift Talon Tie Downs are made from military grade aluminum that is also lightweight. The camper tie downs are also rust free and have a corrosion protection to handle the toughest of climates and terrain. If you are dealing with harsh chemicals and salts on the road for the winter or on the coast taking your boat out into the water, this is the product for you.
The Talon Camper Tie Downs are backed by our Legendary Lifetime Warranty and made in the USA.
Have further Questions?
If you have further questions on truck camper tie downs and turnbuckles maintenance, our team is ready to take your call or answer your email. We are open Monday – Friday 8:30 am PST to 5 pm PST, excluding holidays. You can contact our team by calling 800-246-8132 or emailing support@torklift.com.
Looking for Torklift camper tie downs for sale? Find a dealer in your area or online!
Stay Informed
When you subscribe to the blog, we will send you an e-mail when there are new updates on the site so you wouldn't miss them.