Blog
Over 40 Years of Innovation, Quality, Safety
Good, Better, Best: What Turnbuckles are best for you?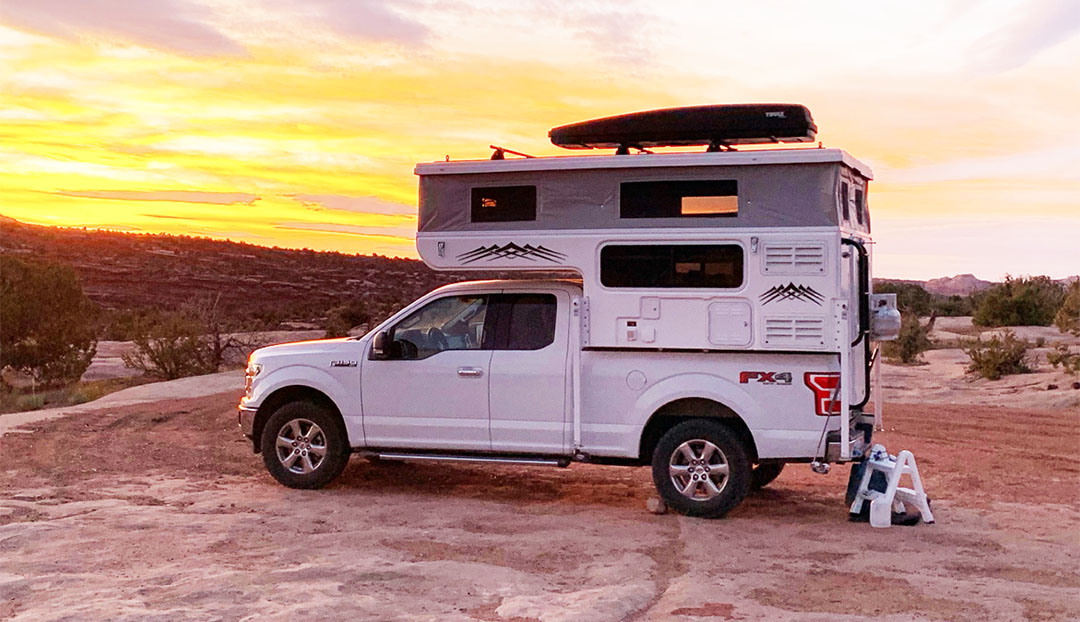 When someone starts truck bed camping, a necessity is having gear that holds the camper to your truck: tie downs and turnbuckles. There are many options out there for camper tie down turnbuckles, but we will be highlighting the top 3 options for truck camper turnbuckles for your camper. Regardless of what you choose, you can't go wrong!
Best: FastGun Turnbuckles
Are you looking for the best of the best?
Then you need to check out the Torklift FastGun system! The FastGun turnbuckle is a stainless steel quick disconnect turnbuckle so that no matter where you go, you can quickly remove your FastGun turnbuckles to offload your truck camper or maybe you just need to get access your gas tank with ease. They are also designed with two sizes so that no matter the tie down system you have (Torklift TRUE Frame Mounted Tie Down system or alternative brand bed mounted systems) the FastGun turnbuckles will work. A benefit to the FastGun turnbuckle is once you set your tension with the tension indicators you are done adjusting.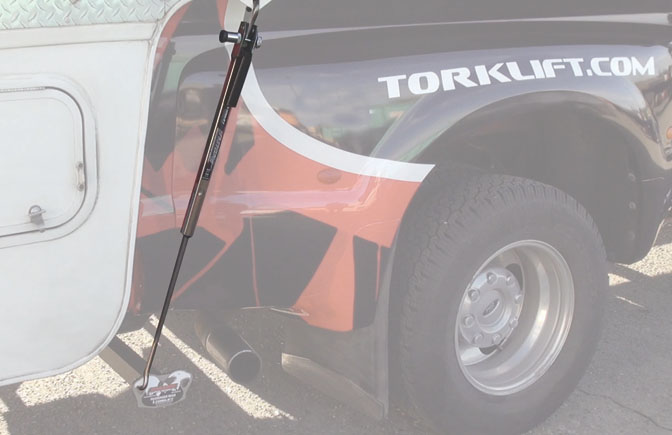 Original FastGun Features
No. 1 selling patented quick disconnect truck camper turnbuckle in the world
Recommended by Lance Campers, Northern Lite, Northstar Campers, Lance Owners of America, Arctic Fox, Northwood Manufacturing, BigFoot Campers, Travel Lite and more
Original FastGun turnbuckles serve as the connection bridge between the truck camper tie down and the camper anchor point
Connects and disconnects in seconds - Quick release handle allows for easy tool-free adjustment
Adjust once and you're done
You will especially love the quick disconnect handle if your turnbuckle is near your gas cap
Spring-loaded design ensures a safe ride for your family and your truck camper
This spring loaded truck camper turnbuckle prevents your truck camper anchor points from ripping out due to the constant fatigue that happens during regular travel because it acts as a shock absorber
Tension indicators determine proper tension to hold down truck camper while in use which prevents common wear and tear as well as ripped out anchor points
Only turnbuckle with spring tension indicators to ensure the pull down strength is within range of ALL truck camper manufacturer's requirements to avoid camper damage
Composed of 100 percent aircraft grade aluminum and stainless steel featuring several different finishes to customize the look of your truck and camper
This stainless steel and aircraft grade aluminum truck camper turnbuckle does not rust – no more rust stains on you or your vehicle and never deal with degrading, swelling and deforming of your truck camper turnbuckle ever again
Available for frame-mounted or bed-mounted tie downs
Lockable to secure your truck camper (locks sold separately)
Legendary Lifetime Warranty
Proudly made in the USA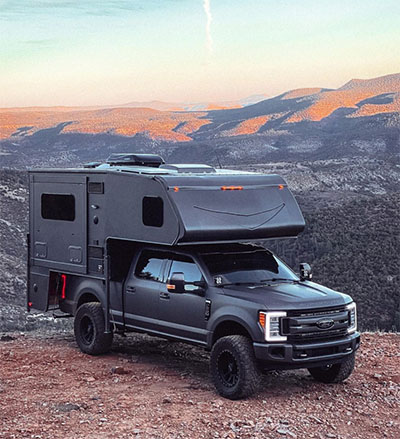 Guess what? That's not all! Not only do you have all these amazing features for your FastGun turnbuckles, you also have the option to choose between four different finishes so you can match your truck and camper. The color options include Snowstorm White, Revolver Grey, Polished Stainless Steel, and Chasm Black.
Better: Springload XL Turnbuckles
The next turnbuckle is the Springload XL Turnbuckle. This truck camper turnbuckle is only designed to be used with TRUE Frame Mounted Tie Downs. This product, like the FastGun turnbuckle, is a truck camper spring loaded turnbuckles system and has internal springs and spring tension indicators. A difference between the Springload XL and FastGun turnbuckles is the quick disconnect feature that allows you to easily remove your truck camper tie down turnbuckles system.
SpringLoad XL Features
High impact powder coated stainless steel
Reaching 35" to 45"
Spring tension indicators
Can be used with Derringer Handles
Legendary Lifetime Warranty
Proudly made in the USA
Good: Basic Springload Turnbuckles
Last but not least, is the Basic Springload turnbuckle. The kit includes two quicklinks, two spring-load canisters, two heavy duty steel turnbuckles, and chain.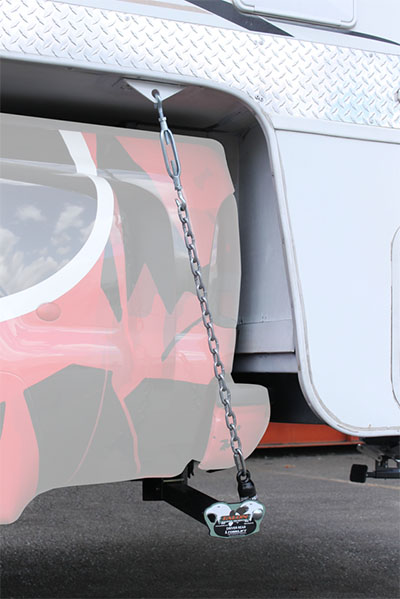 Basic SpringLoad Features
Spring-loaded design ensures a safe ride for your family and your truck camper
Protect your truck frame and camper anchor points from damage
Adjusts in minutes, built in spring tension indicators
High strength forged steel
Special oil tempered chrome silicon springs for maximum longevity
Legendary Lifetime Warranty
Proudly made in the USA
Have further Questions?
If you have further questions on truck camper tie downs and turnbuckles maintenance, our team is ready to take your call or answer your email. We are open Monday – Friday 8:30 am PST to 5 pm PST, excluding holidays. You can contact our team by calling 800-246-8132 or emailing support@torklift.com.
Looking for Torklift camper tie downs for sale? Find a dealer in your area or online!
Stay Informed
When you subscribe to the blog, we will send you an e-mail when there are new updates on the site so you wouldn't miss them.