Blog
Over 40 Years of Innovation, Quality, Safety
How do I properly maintain my RV batteries?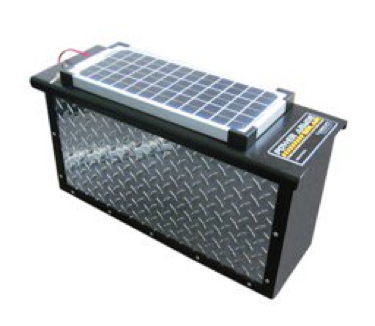 Are you in need of a solution to avoid undercharging or overcharging your RV batteries? The two most common causes of RV battery failure are these two issues – undercharging and overcharging, which lead to you having to pay to replace your batteries sooner than you should have to. This costs you both time and money that you could have used toward your camping trips.
When batteries go long periods of time with no charge or not fully recharging between cycles, the battery no longer performs at its full potential with the sulfate material hardening into crystals. This results in batteries that lose the ability to hold a charge, which is also known as sulfation. If left on a charger for too long, this results in overcharging the battery which causes severe water loss and plate corrosion, leaving you with a fried battery… and empty wallet.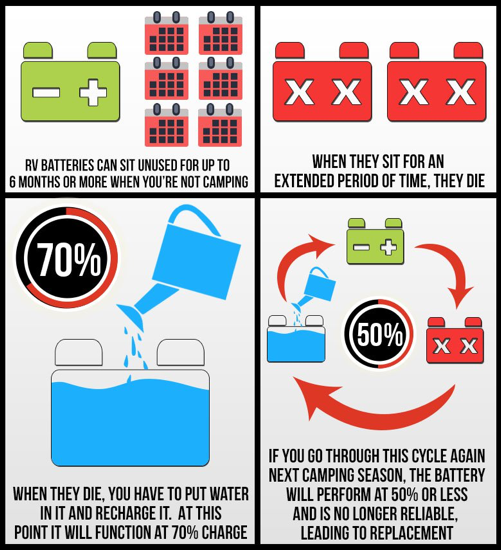 So, what's the best way to maintain your batteries? At Torklift, we have designed a high-quality locking aluminum battery box called the PowerArmor and PowerArmor Solar. They both feature a lockable slide top that can easily be accessed no matter the mounting location. The PowerArmor Solar is built with a Zamp, 10-watt solar panel that extends battery life up to 400% and prevents premature battery replacement – saving you money and frustration of batteries going bad! The PowerArmor boxes come with a heavy gauge diamond plate that features a black high-impact powder coated frame. Boxes can bolt directly to your RV, boat, trailer tongue, camper bumper and more.
Another great feature of the PowerArmor is the access port that allows electrical wires to pass through the side wall of the box, easily connecting the RV batteries to your electrical circuit system and keeping the batteries locked safely inside – giving you easy access wherever you store it. The solar panel attached to the lid of the PowerArmor Solar allows your batteries to slowly trickle charge with its easy wiring system. This means that you prevent overcharging and undercharging your batteries when the panel is exposed to minimal sunlight – making your batteries last much longer than they normally would in any other storage condition.
Will the PowerArmor hold and charge multiple batteries?
The PowerArmor is available in many different sizes to fit all your RVing and boating needs.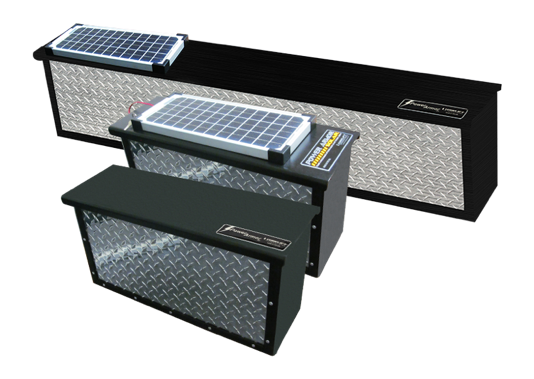 PowerArmor and PowerArmor Solar
• 17-inch box can hold up to one group 24-27 battery
• 24-inch box can hold up to two group 24-27 batteries
• 26-inch box can hold up to two group 24-27 batteries, and two group 31 batteries
PowerArmor MAX
• 58-inch box can hold up to two group 24-27 batteries, two group 31, four 31 or 27, or five group 24 batteries.

It's that easy?
Yes! But, don't just take our word for it. George Brown commented on Torklift International's Facebook page with a review on how much he enjoys his PowerArmor Solar and how it makes his life easier...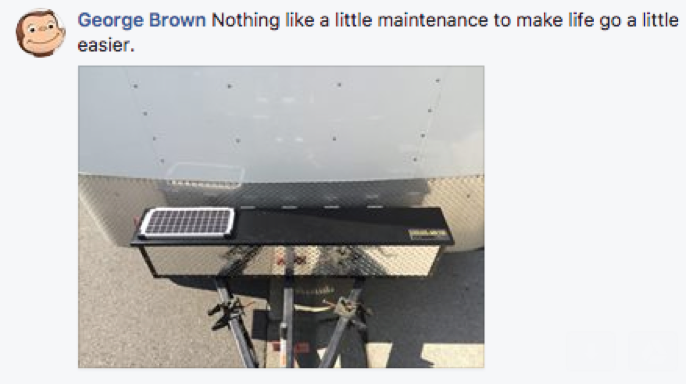 "Nothing like a little maintenance to make life go a little easier." – George Brown
Thanks George for sharing your review of the PowerArmor Solar MAX and for supporting Torklift products! Torklift has PowerArmor Solar boxes to meet all your needs and give your RV batteries a longer life. For questions or more information on the PowerArmor and PowerArmor Solar battery boxes call us at 800.246.8132 or visit a Torklift Certified Dealer near you.
Written by Shyann Guerra:
Being in an environment in which I can problem solve is where I flourish. Every answer to a problem leads me to a new concept to understand or a lesson to learn. When I'm not solving problems I enjoy camping and going to festivals with my family - from the local city center festivals to the mountains of Wenatchee at the Winter Grass, blue grass music festival. Experiencing culture is where my heart is content.
Stay Informed
When you subscribe to the blog, we will send you an e-mail when there are new updates on the site so you wouldn't miss them.