Blog
Over 40 Years of Innovation, Quality, Safety
How Sway Control Works on a Trailer

Don't let your trailer get out of hand by swaying too much!
Towing a travel trailer behind your truck can be hazardous if not done properly and can be made more dangerous by the tendency of a trailer to sway. When a trailer isn't balanced properly, it gives enough leverage to affect the movement of the towing vehicle. This causes a back-and-forth movement that is known as sway, or fishtailing. A well-balanced trailer with a proper trailer hitch installed can correct itself in the event of minor sway caused by wind, passing vehicles, rutted roadways and more.
But, in order to avoid these issues of fishtailing and sway, what can you do? There are a couple of options – and one of them is to install sway control on your trailer. The use of a sway control improves the ability of a trailer to resume normal towing alignment.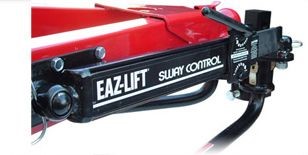 Function of the Sway Control
There are a few different kinds of sway control available. The two most common types include independent friction sway control and dependent two-point sway control. Independent sway control is designed to bolt onto your trailer tongue and features telescoping arms and friction pads to stop sway once it's begun. Two-point dependent sway control is designed to be built into a weight distribution system and relies on the springs to create enough friction to prevent fishtailing and sway.
Another major aspect to consider for sway control is tension. These trailer accessories have tension controls that are tightened manually and must be adjusted to reflect road conditions. Over-tightening the sway control on your trailer can result in the trailer having a reduced ability to follow easily through turns. Under-tightening the sway control can prevent the sway bar from functioning efficiently and will not reduce sway adequately.
Are there other products that can help with towing instability?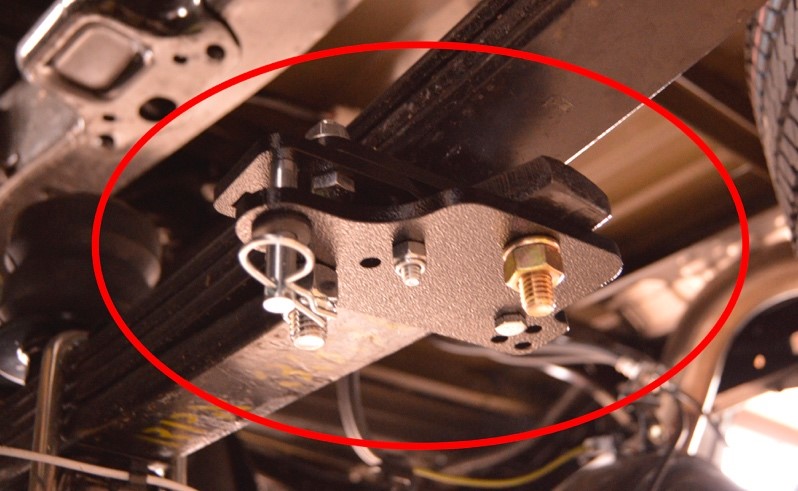 While sway control is designed to be installed around the trailer tongue and directly help the trailer, there are other products available that can help improve towing stability as well. The StableLoad suspension upgrade is meant to assist your truck with heavy towing or hauling. Installed on your truck's rear overload suspension, it dramatically improves vehicle handling characteristics by "pre-activating" the stabilizing effect and keeping the springs actively under load.
Vehicle factory engineers designed suspension overload springs to operate in a specific way, and the StableLoad maintains all four points of contact in the springs rather than reducing it to two points of contact like other aftermarket suspension products. When installed on your truck and combined with the sway control installed on your trailer tongue, you have the ultimate stability and safety while towing a trailer behind your truck.

Features of the StableLoad suspension upgrade include: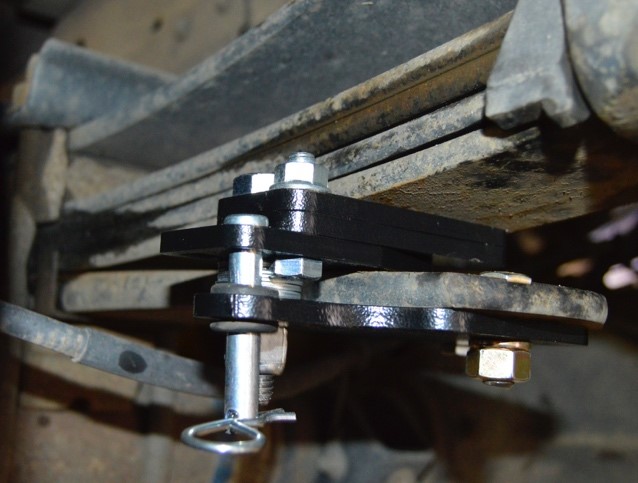 • Dramatically improves safety, handling, body roll and porpoising while towing and hauling
• Ability to turn on and off in seconds*
• Universal fit for all vehicles with factory installed upper or lower overloads
• Quad contact design complements the vehicle's specially engineered suspension that automotive manufacturers have invested millions of dollars designing, while all other rear suspension products reduce contact to only two points
• Quick no-drill installation**
• Enhances airbag performance by lowering airbag overload air pressure and activating the factory overloads
• Kit includes four StableLoads (outfits one complete vehicle)
• Legendary Lifetime Warranty includes coverage for the vehicle factory leaf springs
• Proudly made in the USA
* Applies only to the StableLoad Quick Disconnect (Lower Overload).
** Does not apply to the StableLoad Quick Disconnect (Lower Overload) A7311 (with Drill Kit).
If you're interested in purchasing the StableLoad suspension enhancement from Torklift International, visit one of our Certified Dealers near you. To contact us for more information or questions, you can reach out to us at support@torklift.com or call our tech support at 800-246-8132.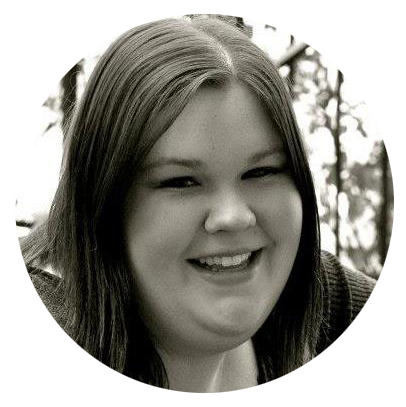 Written by Kerstin Stokes:
As a graduate from the College of Idaho with a B.A. in both History and Art, Kerstin has found her passion for writing and marketing, and has loved every minute of working for Torklift for over 2 years. She enjoys looking up tasty recipes for baking and daydreaming about future travels.
Related Posts
Comments
No comments made yet. Be the first to submit a comment