Blog
Over 40 Years of Innovation, Quality, Safety
3 ways to achieve safe and stable RV steps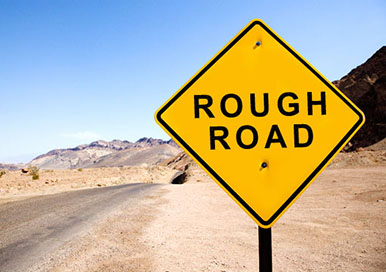 Having a camper or trailer opens up the possibilities of traveling and camping with little limitation. With this freedom, you're bound to come across bumps in the road with your RV equipment. That's where Torklift International steps in. In an effort to make RVing enjoyable and stress-free, we create products with focus on convenience. Especially with the newly released GlowStep Revolution RV step system.
With factory OEM steps on your trailer, you may have experienced these common drawbacks: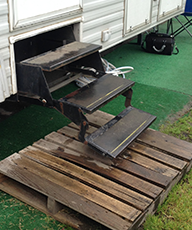 Trailer steps that need a booster step
RV Movement: Since most factory steps do not extend to the ground, the hovering design is far from ideal. When entering and exiting, the shift in weight sends the entire RV into a rocking motion. The steps tend to feel flimsy and the diving board motion feels uneasy and unsafe.


Booster Step: Since nearly all factory trailer steps don't reach the ground, the step rise from the last hovering step to the ground will vary tremendously. Overwhelming opinions conclude that it's much too high and poses a challenge to maneuver comfortably. Many folks implement an RV booster step to help address this problem. The problem with the extra step is finding somewhere to store it and its lack of ability to level out on uneven surfaces.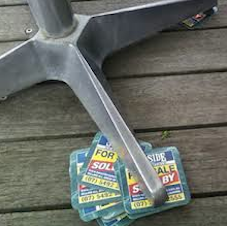 Wobble caused by uneven surfaces
Step Wobble: If you've resorted to using an RV booster step or step that folds completely to the ground, you still might encounter the dreaded wobble. This experience is comparable to sitting at a restaurant with one of the table legs malfunctioning. The wobbling drives you nuts, and you've probably shoved some napkins or a folded coaster underneath as remedy. With RV steps, this happens when the flat bottom of the RV step or RV booster step cannot adjust on lopsided surfaces creating an uncomfortable and significant safety hazard.
With the GlowStep Revolution RV steps, we've addressed these annoying conundrums and even added additional features to achieve the safest experience for entering and exiting your RV.
How to stabilize RV steps
When Torklift engineers set out to develop a solution for trailer steps, there were many aspects that required consideration. Overall, the goal was to develop steps that provided something that no other RV steps could provide. It was important that our design proved to be the most stable and safest RV step available. How did we stabilize RV steps? With nothing less than a revolution of course.
For stabilizing RV steps, we started with the top 3 ways: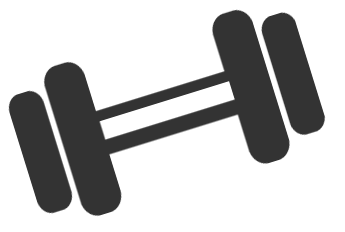 Starts with design

Manufactured from aircraft grade aluminum, click here to learn more about how its unique bushing bearings and double bar design on each hinge gives the steps incredible stability, durability and longevity.
When used with GlowGuide Handrail, the GlowStep Revolution RV steps handle up to 375 pounds of capacity. The GlowStep is available in 2-6 steps and is easy to add or remove steps if necessary.



Earth to RV
A simple concept but a world of difference from hovering steps. Steps that touch the ground provide an outstanding improvement in stability. With the GlowStep Revolution RV steps, toss aside the need for a clunky booster step.


Houston, we have a solution
The All Terrain Landing Gear addresses the issues of trying to stabilize a step on uneven ground. Camping conditions will always vary, so simply adjust the feet of your steps to make the steps level. All Terrain Landing Gear comes standard on the GlowStep Revolution RV steps, but can also be added to other scissor step applications as an upgraded feature.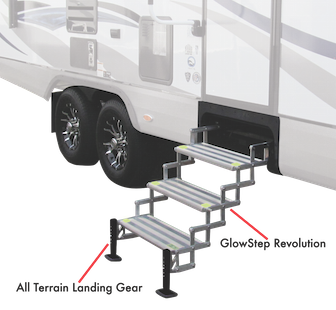 Step Up: an epic battle between RV steps
To get some feedback on the GlowStep Revolution RV step system, we organized the GlowStep Revolution Challenge at the KOA campground in Kent, Washington. For a direct comparison between factory trailer steps and the GlowStep Revolution RV step, we arranged them side-by-side on a travel trailer with two entry doors and asked campers to review both sets of RV steps.
Stan Kapalczynski took the GlowStep Revolution Challenge. To begin, he tried out the factory steps.

"They are real flimsy and rocky," said Kapalczynski as he bounced up and down on the hovering step.
When it came time to try the GlowStep Revolution RV steps, Kapalczynski found that they were so nice he had to try them twice. With a thorough test, he concluded that the GlowStep Revolution RV step was a clear improvement in comparison to weaker factory steps.
"Definitely sturdier…they're not going anywhere," explained Kapalczynski. "A quality-made good deal."
Watch the full video of the GlowStep Revolution Challenge to see what happened:
After duking it out with the factory step, the GlowStep Revolution RV step system proved to be a clear winner and top choice among campers who took the challenge.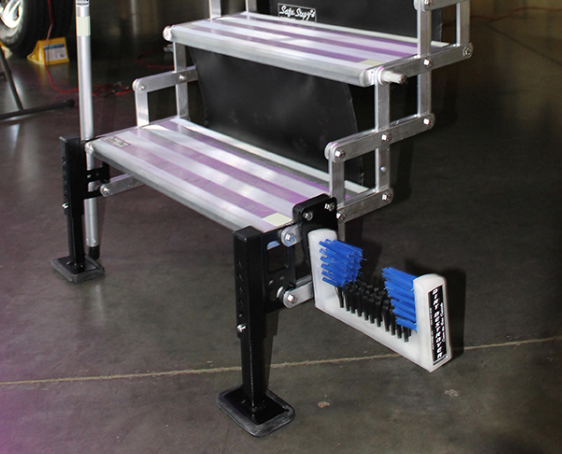 GlowStep Revolution RV Step System with DirtDestroyer, GlowGuide Handrail and SafeStep
If you're considering upgrading your trailer steps to a safer configuration, know all the benefits that the GlowStep Revolution provides:
Unparalleled stability eliminating the unsafe diving board effect
Earth to RV: Brings step to ground level (No more unsafe booster step)
Adjustable landing gear levels on uneven terrain
Step system accessories: Handrail, pet safety barriers and shoe cleaning attachment
Made from lightweight aircraft grade aluminum (rust free)
Works on side entry truck campers and towables
Bushing bearing bolted for maximum stability and longevity
Glows in the dark for up to ten hours with only five minutes of light exposure
Legendary Lifetime Warranty
Proudly made in the USA
Order the GlowStep Revolution RV step system for towables by clicking here now. Click here to learn about our promotional offer available through August 15, 2015. For additional questions, call Torklift Tech Support at 800-246-8132 or reach us by email at support@torklift.com.
Click here to learn more about the GlowStep Revolution RV step system.
Related Posts
Comments
No comments made yet. Be the first to submit a comment