Blog
Over 40 Years of Innovation, Quality, Safety
The trick to avoiding RV battery theft and achieving a worry-free summer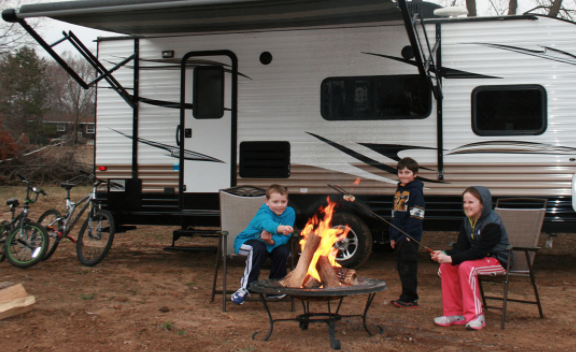 Don't let stolen RV batteries ruin your ability to camp
Now that summer is here, all you want to do is relax by the campfire and enjoy the starry nights creating quality memories with family and friends. The last thing on your mind should be worry.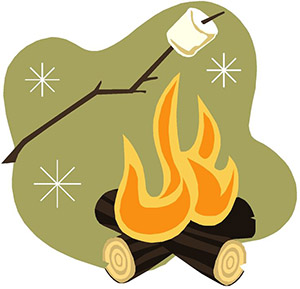 Not worrying about little Johnny's flaming marshmallow taking flight as he whirls the roasting stick above his head… Not worrying about the next school season, bill payments or your adolescent daughter's new high school "boyfriend." And above all, you should never have to worry about someone stealing your expensive RV and camping equipment.
Like a thief in the night
No one wants to think about the possibility of someone committing crimes while they're out enjoying nature. Our vacations are meant to be restful, filled with fun and lots of laughter. You've spent the time to plan, you're finally at your destination and then one morning you wake up and wonder why the coffee maker won't turn on in the RV? You find yourself checking everything; the lights, the TV, the electrical panel and finally, the batteries. Wait a minute. The batteries are...gone.

More common than campground theft, most burglary happens when your trailer or camper is sitting in storage between trips or just parked outside of your house. When you finally take that well-deserved time off for a trip, nothing's worse then discovering you're not as ready as you thought you were. The ability to quickly pack up and get on the road is blown to oblivion because scheduling repair and investing in new batteries is now a priority. Tssssssssssss. Do you hear that sound? That's those expensive batteries burning a hole in your pocket.
Who moved my cheese?
According to a police report in Medford, Or., RV battery theft is on the rise with an increase in battery theft expected throughout the summer months, just when everyone has their equipment and gear ready to go camping or on vacation.

Thieves steal batteries and damage wiring
The recent article in RV Pro Magazine mentions how batteries are fairly simple to steal if left unsecured. As more campers, trailers and boats are taken out of storage and parked in driveways or on the street in preparation for summer travel and recreation, they turn into easy targets and attract thieves.
Reports of battery theft are more prevalent each year.
As cited in the article by RV Pro, police Lt. Mike Budreau fell victim to battery theft from his boat as it sat outside his friend's house. Now he has learned that it's worthwhile to lock up or lug the batteries into storage to prevent it from happening in the future.
To read the full RV Pro article on battery theft, click here.

Gypsies, Tramps and Thieves
Thieves have targeted RVs for years as a way to make quick and easy cash. While batteries typically cost anywhere from $75 to $130 a piece, battery bandits re-sell them for a very small portion of profit. Often thieves cause even more damage by cutting wiring. Wiring repairs are a huge hassle. This makes securing your exposed batteries a priority, regardless if where you've parked your RV or trailer.
Up until recently, there weren't many options available. The only solution was to jury rig your own locking contraption or completely disconnect the battery and bring it inside a locked structure. What an annoyance to be bothered with that when you're just trying to enjoy your time off. So what's a poor schmuck supposed to do, put GPS locators on the batteries?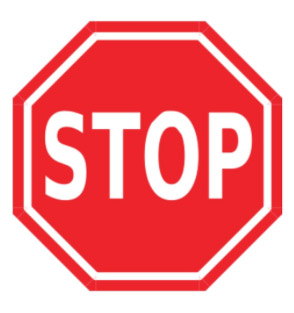 But wait! STOP THE PRESSES!


Torklift International has developed a new line of locking storage boxes to prevent common and expensive battery theft! Your key to successfully keeping your batteries safe: 
the PowerArmor Solar.
Fringe with benefits
We're not just talking about the benefit of knowing your batteries are secure. The benefits from owning a PowerArmor Solar are that it's much more than a security feature of the Torklift brand and quality. Whether your RV is parked in your driveway or you're set up beside the lake, you don't ever have to be without power.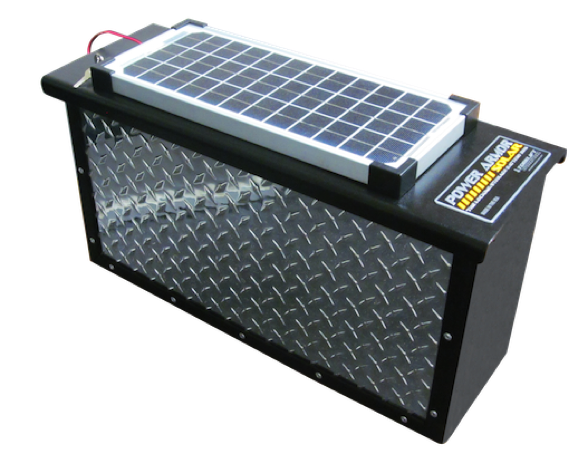 PowerArmor Solar

Using a 10-Watt solar panel, Torklift PowerArmor Solar battery box maintains the charge of your batteries. By using a trickle charge method, longevity of the batteries increases up to 400% so you can avoid replacing the batteries prematurely. The bottom of the locking storage box is lined with an acid neutralizing battery mat to prevent corrosion caused by battery acid.

And that's not all...
Made from heavy gauge diamond plate aluminum for maximum durability
Comes with mounting bracket and is designed specifically to access RV batteries avoiding interference with your RV
Multiple box sizes available holding up to five batteries
Adjustable dividers for custom size compartment storage (Max size only)
Don't squander your power
The choice is yours. You don't have to be a victim of battery theft. No other home option is as easy to install and provides the level of security as the PowerArmor Solar by Torklift International. Bolting easily to your trailer tongue or camper bumper, you'll find the locking cargo box provides extra storage for your gear in addition to its security.
Now that Torklift International has helped stop battery thieves in their tracks, there's no need to think about attaching GPS locaters to your batteries.
Bonus tip for keeping safe from any type of theft at the campsite: Lock it up.
Click here to learn more about the Torklift International PowerArmor Solar.
Source: http://rv-pro.com/news/rv-battery-thefts-heat-up-in-summer-months
---

Written by Tamara Williams:
Currently Tamara Williams studies English at Arizona State University. She is a writing professional specializing in technical writing and SEO blogging for small businesses. Tamara also works with Project Pen, an innovative program for inmates at New Mexico and Arizona prison systems editing and providing feedback for their essays, poems, short and non-fiction stories.
Related Posts
Comments
No comments made yet. Be the first to submit a comment