Blog
Over 40 Years of Innovation, Quality, Safety
Step Right Up!
We are so lucky to have a chance to have one of our products featured in the September edition of Trailer Life Magazine! What product do you ask? None other than the newest addition to our product family, the GlowStep Revolution.
"… it doesn't get much better than this."
-Kevin Livingston, Trailer Life Magazine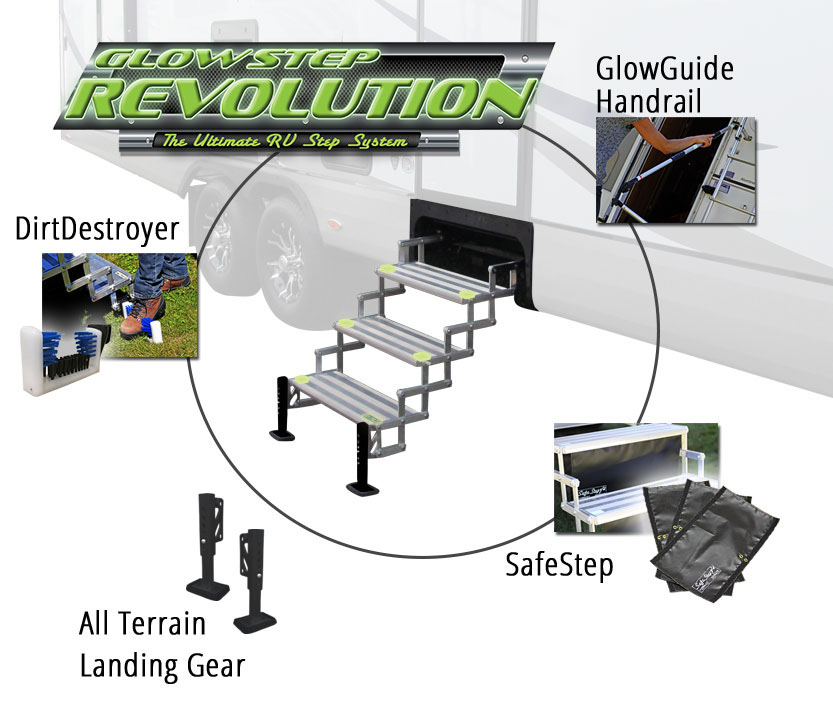 Hey, it doesn't get much better than this. Here are some of the reasons why we think the GlowStep Revolution is amazing:
• With our step system design, the GlowStep Revolution brings you down to ground level, making it so you don't need unsafe booster steps
• Our specially designed All Terrain Landing Gear quickly levels on uneven terrain and eliminates the unstable and unsafe 'diving board' feeling
• The step system includes various options (purchased separately) that let you build an entry and exit system to suite your specific needs: the SafeStep barrier, GlowGuide Handrail and DirtDestroyer shoe cleaner
• Made from 100% lightweight aircraft grade aluminum, meaning that it is rust free
• Works on both side entry truck campers and towables
• Bushing bearing bolted for maximum stability and longevity, preventing the steps from coming loose over time
• Glows in the dark for up to 10 hours with only 5 minutes of light exposure
• Comes with our Legendary Lifetime Warranty
• The GlowStep Revolution is proudly made in the USA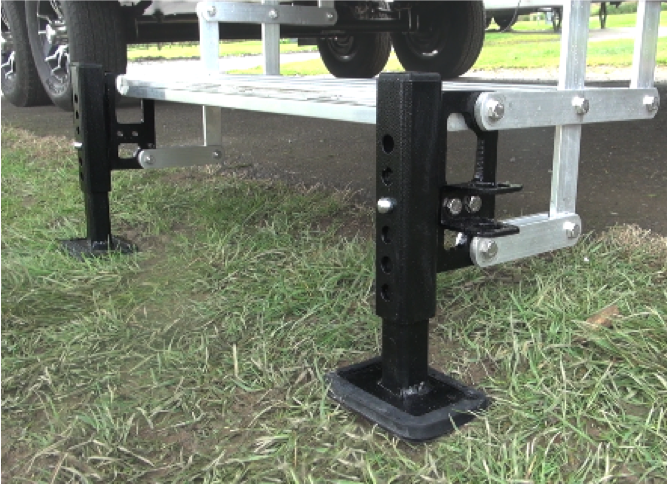 All Terrain Landing Gear levels trailer steps

We use and created a specially engineered hinge design unlike any other in the industry and is the only scissor step system designed for towables, fifth wheels and side entry campers. We had a Q & A with a couple of engineers from our team about the GlowStep Revolution. Below are their responses:
How did you come up with the GlowStep Revolution design?
We measured many different trailers to determine the most common step bracket widths and hole spacing. After some testing, we found that when trailers aren't parked on level ground, the height of the door could change significantly. Other step companies counter this problem by preventing the steps from contacting the ground and allows more movement with their lower steps. This adds a lot of stress to the trailer's frame, but our design, with All Terrain Landing Gear, is much more stable with the bottom of the steps resting on the ground.
We also designed our mounting bracket to allow the top step to be adjusted up and down as well. With both the mounting height and lower steps being adjustable, it keeps any one step from being too tall for people.
What was the process of creating the GlowStep Revolution from idea to final product?
Step 1: Research how current steps are mounted
Step 2: Design a prototype
Step 3: Test the prototype and look for ways to improve the product
Step 4: Redesign the mounting bracket to add in more adjustment and make other minor tweaks based on customer feedback
Step 5: Strength test the system to verify calculations
Step 6: Created drawings, bills of materials, jigs for production, and write instructions for installation
What about the glow in the dark aspect of the GlowStep Revolution?
Brought over from our other GlowStep line. We often hear how much our customers love it and is one of the most useful features of the product. It was a no-brainer to carry the glow in the dark feature into the new GlowStep line.
What is coolest part of the GlowStep Revolution for our engineering department?
The upper step adjustment mechanism that relies on an indexing plate and lever mounted cog to hold the plate in position.
There you have it folks, from the creators own mouths! Make sure that you go check out the article in Trailer Life Magazine and learn all about all the amazing features of our GlowStep Revolution!
Watch this video to learn more about the GlowStep Revolution:
---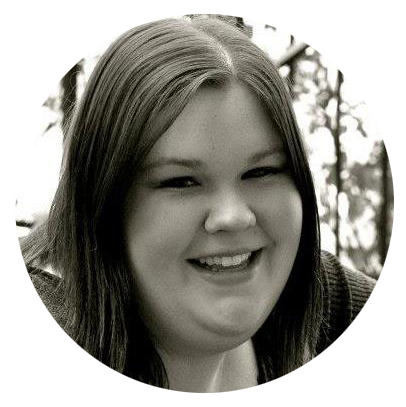 Written by Kerstin Stokes:
As a graduate from the College of Idaho with a B.A. in both History and Art, Kerstin has found her passion for writing and marketing. She enjoys looking up tasty recipes for baking and daydreaming about future travels.
Related Posts
Comments
No comments made yet. Be the first to submit a comment