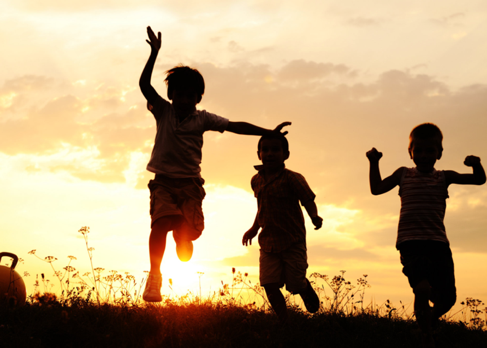 While camping is fun at any age, the best outdoor experiences always seem to stem from roughing it in your childhood. Everything is fun when you're younger -- even the 'diving-board' effect you feel when stepping onto the factory steps of an RV or trailer. Why? It almost seems like a trampoline launch pad while in the throes of one's childhood imagination.
But alas as we grow older, wobbly RV factory steps become nerve wrecking and adding a booster step becomes necessity. Not just to avoid hip pain or sciatica flare ups when the first step starts to seem too high, but to keep children from hurting themselves. If you're not careful, once you and your family settle into your trailer you might end up staying inside to avoid the steps—and we all know that being indoors defeats the purpose of camping. Don't let faulty trailer steps inhibit your experience. If only there was a company that specialized in adjustable trailer steps…
Torklift International was listening and created a solution. The GlowStep Revolution step system is the first leveling scissor step of its kind for trailer and towable applications.
The secret of the GlowStep Revolution's durability is its uniquely engineered hinge design, where the bushing bearings are bolted for maximum stability and longevity. Our design uses specialty phenolic washers on each hinge, making deploying and stowing the steps smooth and seamless. What sets these steps apart from any other trailer steps on the market is its 7 inches of vertical step elevation adjustment.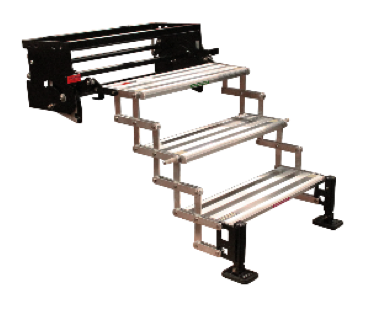 GlowStep Revolution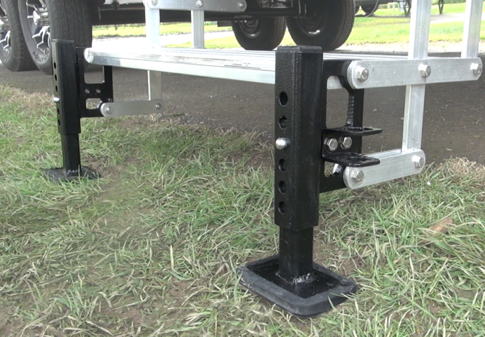 All Terrain Landing Gear levels on uneven terrain
Choose from three positions of elevation for the top step. This determines the ideal plane from the top step to your trailer entry. The All Terrain Landing Gear provides even more adjustment options on the base of the steps. Set the step landing gear individually to accommodate any uneven terrain.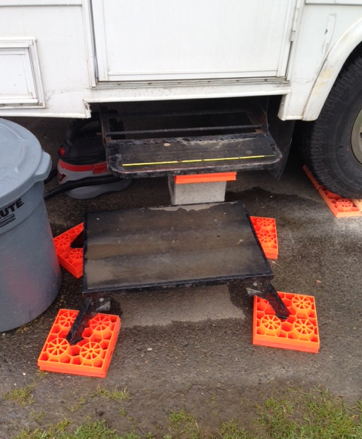 Avoid unsafe trailer booster stepGlowStep Revolution's All Terrain Landing Gear ensures level step configuration and supreme stability by eliminating the unsafe diving board effect. The steps connect Earth to RV so your trailer step system is firmly rooted and stable on ground level. Included with the GlowStep Revolution, the All Terrain Landing Gear can also be purchased separately and added to the original GlowStep for truck camper applications.
When you've installed GlowStep Revolution on your trailer, say goodbye to the dreaded booster step and hello to peace of mind with its lightweight, rust free aircraft grade aluminum build and glow in the dark capabilities (up to 10 hours with only five minutes of light exposure).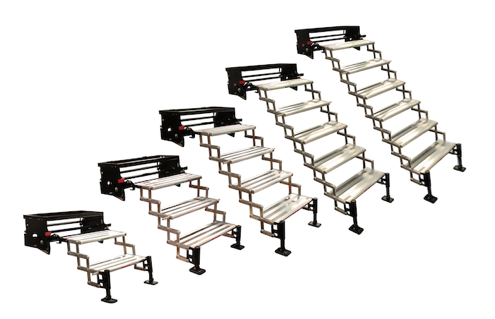 If that's not enough, here is what else you can expect from Torklift International's GlowStep Revolution:
• Available from 2-6 steps based on your application needs
• The GlowStep Revolution system is compatible with all sorts accessories: handrail (for extra stability), pet safety barriers and the DirtDestroyer shoe cleaning attachment
• Securely stows into place via locking mechanism
• Covered by Torklift International's Legendary Lifetime Warranty
• Proudly made in the USA
Click here to see RVers give their first-hand accounts on how the GlowStep Revolution compares to traditional factory trailer steps. Perhaps one of the most endearing compliments we've received comes from RV.net forum member "Tequila."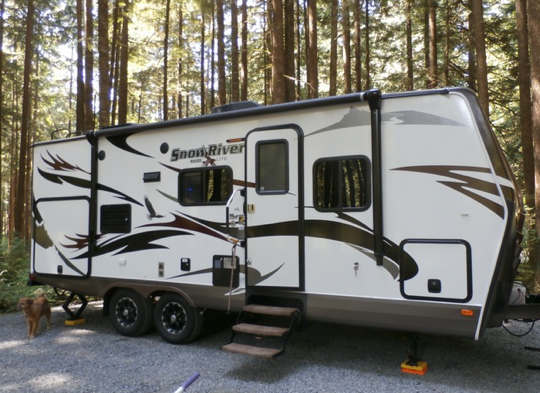 Tequila's Trailer Prior to installing the GlowStep RevolutionDuring Tequila's installation of the GlowStep Revolution, the service technicians revealed that the welds holding original factory steps to his travel trailer were starting to crack and break. No doubt Tequila was blessed with good timing considering he had only owned his trailer for a year. Thanks to the GlowStep Revolution installation, a potential crisis was averted and Tequila has only positive things to say about his revolutionary trailer steps:
"I must say I am impressed… It is nice to have stable steps, especially when carrying loads in and out of the trailer. All in all, one of the best mods I have done to my trailer. They are a winner. They certainly attract attention in RV parks." - Tequila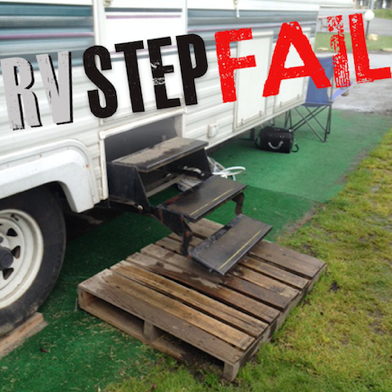 Torklift International's GlowStep Revolution is the Ultimate Step System and the first step toward fixing all your factory step problems. You can find an #RVStepFAIL almost anywhere you look. If you or a friend find yourselves dealing with clearly unsafe or dysfunctional factory steps, or happen to stumble (pun intended) across some while camping, we want to know about them.
Submit your photo or story here or post on social media using hashtag "#RVStepFail" to be entered to win the GlowStep Revolution by Torklift International.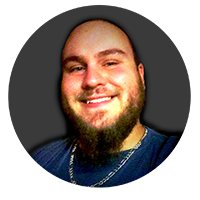 Written by Jake Holley:
As a graduate from Western Washington University with a B.A. in Creative Writing, Jake Holley is an aspiring writer with a passion for language, philosophy and seeking out obscure films and literature. He is also an unabashed metal head and looks darn good in a suit.