Blog
Over 40 Years of Innovation, Quality, Safety
What do you know about PowerArmor and HiddenPower?
Battery boxes, we've got them, and we've got plenty of choices for you! Not only do we have RV battery box options available with solar power, but also some for boats, your trucks and campers! We even have HiddenPower boxes! Only you will know they're installed on your truck.
Let's start with the PowerArmor battery boxes! There are boxes available with solar panels and some without, for all your camping and boondocking needs.
PowerArmor is secure and made from high quality aluminum diamond plate. With the Torklift PowerArmor solar battery box, it extends your battery life up to 400 percent. This gives it a year-round charge even without direct sunlight and prevents premature battery replacement. The solar PowerArmor box absorbs reflective light to keep it charged at all times.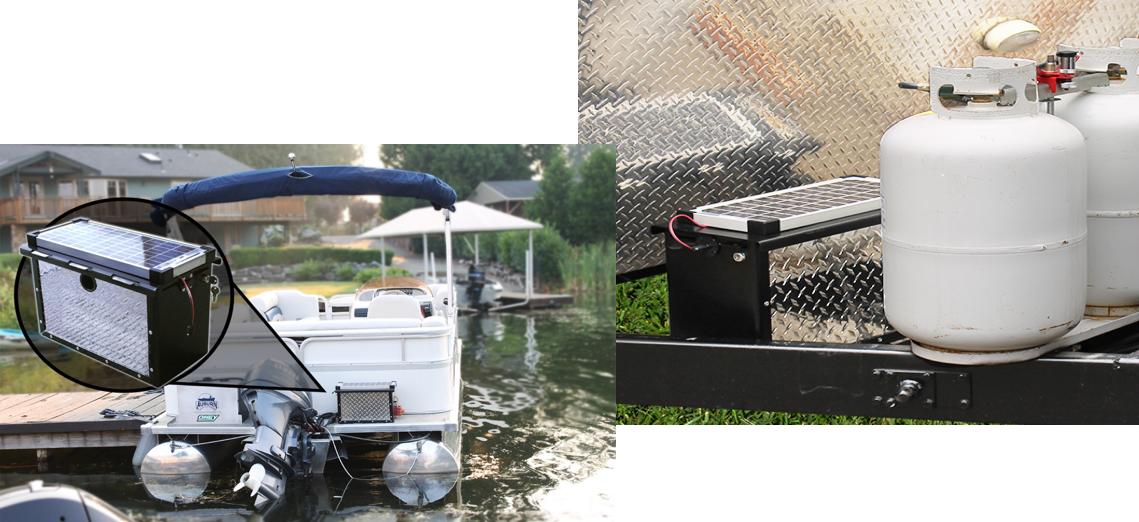 Our PowerArmor boxes can go anywhere, even on your boat!
HiddenPower is engineered and designed to tuck under your truck bed hidden away for when you might need extra power. Avoid wasting fuel and leaving your truck engine running while using electrical accessories such as lights, stereos, computer, etc. Power your accessories without turning your truck engine on by having them directly wired into the extra battery.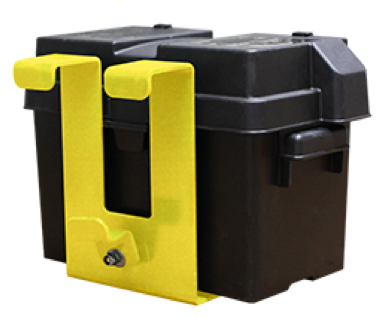 Single HiddenPower battery box.
The hidden power is a no-drill installation, that means no modifications to your truck bed! Unique and convenient auxiliary under vehicle battery mount for all types of Group 24, 27 and 31 twelve-volt batteries such as lead acid, AGM, sealed, gel cell etc. Engineered as a no drill installation with quick disconnect electrical connectors this system quickly attaches to the trucks frame under your truck.
HiddenPower Features:

• Add additional batteries under your truck bed that are always charged up
• No-drill frame mounted with quick disconnect feature for battery service
• Kept constantly charged and RVing-ready by your RV and truck's charging system
• Hidden when in use with no loss of ground clearance
• Legendary Lifetime Warranty and Proudly made in the USA
Kit Includes:

• Frame mount bracket
• Group 24 to 31 battery box
• Installation hardware
ExtendedPower:

Torklift has single and dual ExtendedPower for our SuperTruss. What is the Extended power you ask? The ExtendedPower is able to work with 36"-60" SuperTruss lengths. The SuperTruss uses lateral support safety chains for the ultimate in strength and safety, however the safety chains interfere with the ExtendedPower on SuperTruss Extension with lengths of 21", 24", 28" and 32".


ExtendedPower Features: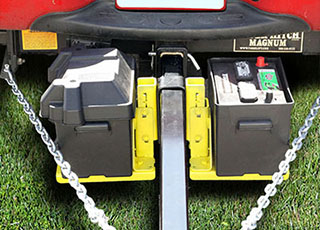 • Universal applications for all receiver extensions
• Becomes an extension of your RV batteries and recharges via your RV solar panels, generator, converter, alternator, etc.
• Lockable to prevent your spare batteries from theft
• No-drill for an easy install
• Attaches and detaches quickly for battery service using a quick release pin
• Legendary Lifetime Warranty and Proudly made in the USA
Kit Includes:
ExtendedPower mount compatible with SuperTruss Extension:
• Group 24 battery box (11" L x 6 7/8" W x 9 1/2" H)
• Two quick disconnect pins
• Security lanyard
• Lock and keys
As you can see Torklift has quite the variety of battery boxes for all your needs. If you're interested in any of Torklift's ExtendedPower or HiddenPower products you can reach our tech support at Support@torklift.com or call our team at 800-246-8132. Or, to buy your Power Armor Battery boxes today, you can shop at participating dealers by clicking the button below.

Written by: Mariah Kilmer
Related Posts
Comments
No comments made yet. Be the first to submit a comment