Blog
Over 40 Years of Innovation, Quality, Safety
Permanent suspension mods are a thing of the past
When investing in a truck, most of us expect the vehicle is used for multiple things. Perhaps a daily driver, work truck or even when enjoying leisure activities in life. Boating, truck camping, travel trailers and toy haulers are just a few that come to mind that require towing or hauling. How can you get the most out of your suspension for these various applications?

In most cases, someone might modify their suspension in order to correct handling issues when the vehicle is taking on extra payload. Naturally, the solution would be to find a way to upgrade or enhance your vehicle's suspension. However, most suspension modifications are permanent or lack easy adjustability. When your vehicle is unloaded, you'll find that you're stuck with a stiff ride.
Luckily, we have a simple solution. If you use your truck as a daily driver and aren't in need of a permanent modification, the lower StableLoad application is what your vehicle needs.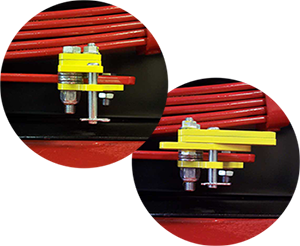 Lower StableLoads engaged and disengaged
Torklift International StableLoad suspension stabilizer is the only suspension modification that can be adjusted for use. They are tested and proven to solve multiple drivability issues by pre-engaging the stronger factory overload leaf springs. The activation of your factory leaf springs help to eliminate poor handling characteristics such as side-to-side sway, body roll, porpoising and truck sag.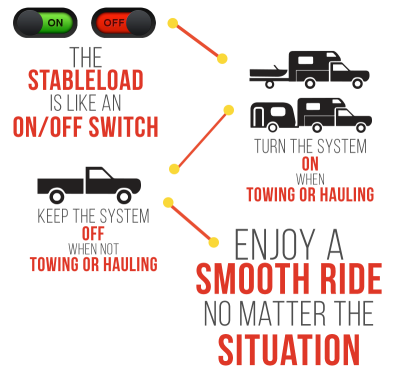 With the ability to literally turn the StableLoads on and off by engaging and disengaging them in seconds, the StableLoads allow you to enjoy the convenience of returning to your comfortable factory ride when you're not towing or hauling. This feature is unlike other suspension modifications that stiffen your ride quality when your truck is not in tow/haul mode.
All that's required to disengage the lower StableLoads is three simple steps:
1) Quick removal of a pin
2) Easy rotation with a 3/8-drive ratchet
3) Replace the pin
Take a look at how easy it is to engage the StableLoads:

At a recent rally, we gave those experienced with towing and hauling the opportunity to take the StableLoad Challenge. The challenge allowed test-drivers to see how the StableLoads affect the suspension on a Ford F-150 truck with a 2,800-pound load in the back. The challenge required driving the loaded truck both with and without Torklift International's StableLoad suspension stabilizer.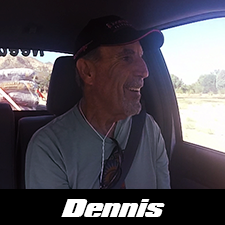 As one of our challengers, Dennis Stone was curious to test-drive the StableLoad suspension upgrade.
"There is definitely a feeling of having more control of the vehicle," said Stone. "I also like that you can disengage the StableLoads when you don't have a load in the back."
Multiple people who took the challenge marveled at the adjustability of the StableLoads.
If you haven't already watched Torklift International's StableLoad Challenge, be sure to view the full video and see how the experience made a huge impression on rally-goers who took the challenge.
Click here to learn more about the StableLoad suspension stabilizer or see additional details on how StableLoads affect factory leaf springs.
Related Posts
By accepting you will be accessing a service provided by a third-party external to https://www.torklift.com/