Blog
Over 40 Years of Innovation, Quality, Safety
Save the Teeter-Totter for the playground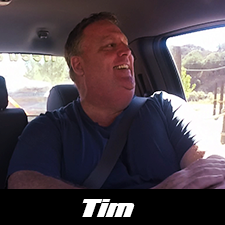 All jokes aside, a teeter-totter motion when driving with a heavily loaded truck is anything but funny. For those who haul truck campers and tow trailers, that side-to-side sway and forward-backward motion can cause some serious white-knuckle driving.
We turned to our StableLoad Challenge to put the capabilities of the StableLoad suspension stabilizer to the test. With the opportunity to drive a Ford F-150 loaded with 2,800 pounds in the bed, Tim Short was more than ready to give the StableLoads a test-drive.
Tim drove the Ford F150 both with and without Torklift International's StableLoad, but also mentions his own experience with airbags installed on his truck at home.
With experience driving his own truck with airbags while hauling a camper, let's take a look at what Tim had to say in this never before seen footage from the challenge:

Without StableLoads:
"…I can get a good ride with the airbags, but that increases my sway."
"If you rode my truck you would feel it teeter tottering" said Tim Short. "That's what I was looking to get rid of."
With StableLoads engaged:
"This rides smooth…this is much nicer," he said. "I just want to say that this has been peachy so far."
Stop 'playing' around and reduce the teeter-totter and sway motion by upgrading your suspension so you can feel more stable while on the road. For more information on the difference between airbags and StableLoads and how they can work in conjunction, stay tuned on the Torklift company blog to learn how leaf springs work with suspension upgrades.
Click here to watch the full video of the StableLoad Challenge.
Related Posts
Comments
No comments made yet. Be the first to submit a comment