Blog
Over 40 Years of Innovation, Quality, Safety
Top 5 RV accessories that should be on your Christmas wish list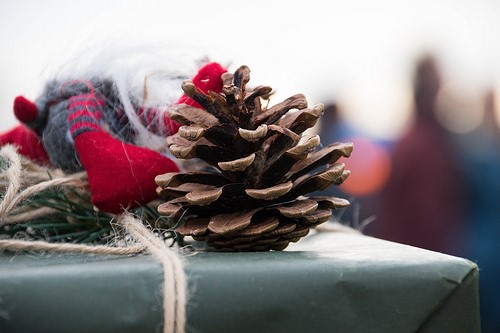 Oh no! It's December and you still haven't found the perfect gift for the RV owner in your life. If you find yourself wondering what to get this beloved RV enthusiast, look no further! We have a list of Torklift's top 5 RV accessories that won't disappoint and make your Christmas gift so memorable, they'll be talking about how perfect it was for years to come!
1. GlowStep Revolution Steps
Want to "step up" your gift giving game… literally? Torklift designed the first step system for all RV towables that is versatile and adaptable. It adjusts to any type of terrain has unparalleled stability because it connects all the way to the ground using the All Terrain Landing Gear.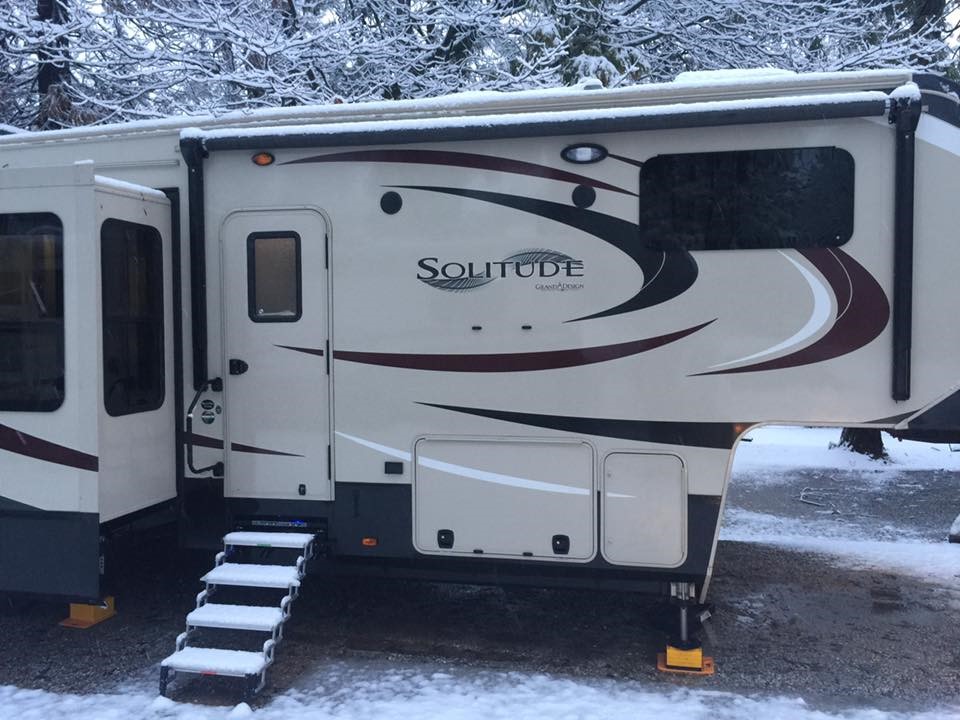 Featuring 7 inches of precision elevation adjustment, the GlowStep Revolution has 3 positions of upper adjustment between the RV entry and top step, plus an additional 5 positions of lower adjustment with the All Terrain Landing Gear adjustable feet. It has 7.5 inches of riser height between each step, making it similar to the staircase found in your home. Most other RV steps commonly have a range of 9.5 to 11 inches, so you either have to jump to the ground from the bottom step or jump into your entry from the top step – neither of which are safe or appealing.
With a unique, easy bolt-on installation that fits into the existing factory step compartment, you'll achieve optimum step height with any kind of adjustment using the GlowStep Revolution. Constructed from 100% lightweight aircraft grade aluminum and stainless steel, it is rust free and will meet the many needs of any RV enthusiast. We deem this the ultimate 2017 RV accessory Christmas present!

2. Truck Camper Tie Downs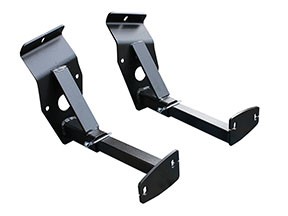 Show that person how much you care about their hobbies and camper lifestyle with Torklift's patented truck camper tie downs. They are designed to incorporate the four tie down points around the bed of your truck and bolt directly to the truck's frame – no drilling required. A system that bolts directly to the truck's frame, Torklift tie downs dramatically improve stability, safety and handling while you're hauling a truck camper. The tie downs are engineered to secure your truck camper to your truck with a tight fit and no loss of ground clearance. True Frame-Mounted Tie Downs come in sets of two and are guaranteed to prevent bed and bumper rust and damage that is commonly associated with bed-mounted tie down systems. When the steel frame-mounted tie downs are paired with our fully spring-loaded FastGun turnbuckles, we warranty the truck frame and camper anchor points for the extent of the manufacturer's warranty.
If you're feeling a little extra giving, we also have a high-performance stainless steel and aluminum tie down system called Talon Camper Tie Downs. Constructed of 100% military grade aluminum and stainless steel, these truck camper tie downs protect from rust and corrosion for life. This tie down is also light weight and features a completely no-drill installation. Our Tie Down Finishing Kit comes with the Talon tie downs and Tie Down Locks are available as an accessory. Our tie downs are also the only tie downs in the industry that come with a Legendary Lifetime Warranty.

3. FastGun Turnbuckles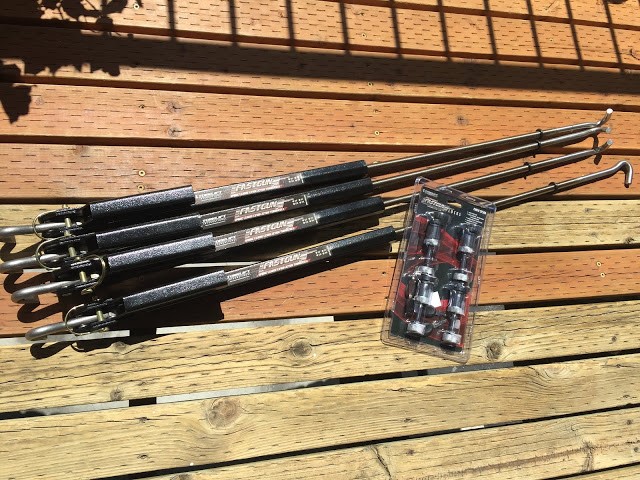 That's not all for truck camper owners! Add some extra spice to your Christmas gifts and get an upgrade that cuts time to only four minutes to install all four turnbuckles – reducing the time it takes to secure your camper in half, if not more than that compared to your old turnbuckles. The FastGun turnbuckles are an upgrade any truck camper owner will appreciate.
These stainless steel turnbuckles come in sets of two and are spring-loaded with spring tension indicators. What does that mean for you? It means that you can quickly determine the correct tension you need to hold down your truck camper. Once set, you don't have to constantly re-adjust, reducing the time it takes to load and secure your camper. The FastGun truck camper turnbuckle comes in several colors and is compatible with both frame-mounted and bed-mounted tie downs. They also feature Torklift's Legendary Lifetime Warranty.

4. SuperHitch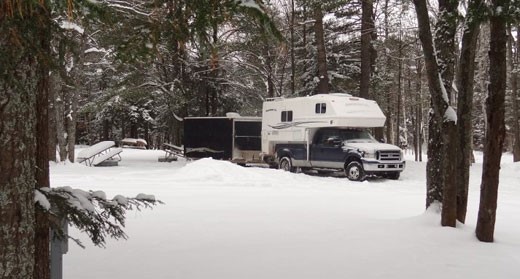 Unlike those socks you got as a gift last year – Torklift's SuperHitch won't wear down! The top recommended piece of equipment for towing a trailer behind a truck is the SuperHitch. The SuperHitch Outlaw Towing Series is engineered with dual receivers for incredible strength that evenly handles weight you are towing. There are two kinds of SuperHitches available – the Original SuperHitch that handles 2,000 pounds tongue weight and 20,000 pounds towing weight when used with weight distribution. The other is the SuperHitch Magnum which can tow up to 3,000 pounds tongue and 30,000 pounds towing weight when used with weight distribution. The receiver hitches in Torklift International's SuperHitch Outlaw Series also include these features:
• Engineered vehicle specific to ensure a proper fit to your truck, from ½ ton to 1 ½ ton trucks
• Most applications are no-drill
• Dual receiver allows the ability to insert accessories into the top receiver while towing from the bottom receiver
• Works with the SuperTruss Extension that's available in eight different lengths from 21-inches to 48-inches – perfect for towing with a truck camper that has an overhang
• Made in USA
• Legendary Lifetime Warranty

5. PowerArmor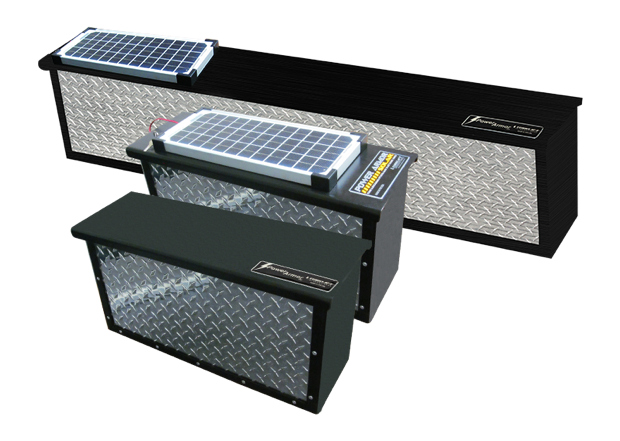 Give the gift of power! Who doesn't need extra battery power and protection? This high-quality locking aluminum solar battery box is perfect for not only holding extra RV batteries, but also any other valuables or camping gear that you don't want to store inside the trailer. Called the PowerArmor, it features a lockable slide top that can be easily accessed no matter the mounting location. This box comes in bright tread diamond plate that also features a black high-impact powder coated frame for durability.
The battery box bolts directly to your RV, trailer tongue, boat, camper bumper and more. It features an access port that allows electrical wires to pass through the side wall of the box to easily connect to your electrical circuit system. The PowerArmor Solar also features a 10-watt Zamp Solar panel attached to the lid of the box, extending battery life up to 400% and preventing premature battery replacement from undercharging or overcharging your batteries. Win!

Give the RV enthusiast in your life a Christmas to remember with one of these top 5 RV accessories – they're the ultimate gift and will make this holiday even more special. For questions or for more information on any of these products, contacts us at 800-246-8132 or shop now at one of our Torklift Certified Dealers.
Written by Shyann Guerra:
Being in an environment in which I can problem solve is where I flourish. Every answer to a problem leads me to a new concept to understand or a lesson to learn. When I'm not solving problems I enjoy camping and going to festivals with my family - from the local city center festivals to the mountains of Wenatchee at the Winter Grass, blue grass music festival. Experiencing culture is where my heart is content.
Related Posts
Comments
No comments made yet. Be the first to submit a comment