Blog
Over 40 Years of Innovation, Quality, Safety
11 reasons why the FastGun turnbuckle is the No.1 turnbuckle in the world
If you are just getting started in the world of truck camping, you'll be faced to make some decisions on how you want to go about hauling your new investment. Things you should consider are safety, stability and convenience so you can thoroughly enjoy the truck camping lifestyle.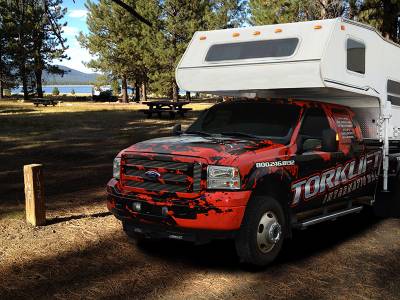 To hold down your camper, the type of tie down and turnbuckle you choose is important. If you are still considering what type of tie downs to use, make sure to read our editorial on how to prevent bed damage while hauling a truck camper. If you've selected a tie down system, what's the next step in determining what you need to haul a truck camper?
Our 11 reasons why the FastGun turnbuckle is the number one selling turnbuckle in the world will provide some valuable insight.
Turnbuckles are critical in connecting your truck and truck camper to its tie down system. When it comes to turnbuckles, you might be wondering what design will work best for your application. The Torklift International FastGun turnbuckle is the best turnbuckle available.
Here's why:
1) Installs in just 4 minutes
As the fastest turnbuckle application available, you will not find a more convenient turnbuckle on the market. Other applications may require tools and adjustment, forcing you to spend up to 30 minutes to secure your camper. Once assembled, adjustment of the FastGuns only takes 4 minutes.
Take a look at how to install a camper turnbuckle in this quick video:

2) Quick-disconnect handle for ease of use
The disconnect feature of the Torklift International FastGun makes adjustment extraordinarily quick and easy. After inserting the hook bolt of the turnbuckle into the camper anchor point, the lever action handle allows for you to simply snap down to secure your turnbuckle to your camper and make sure it is properly tensioned.
3) 100% tool free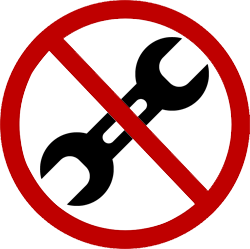 Go ahead and toss those pliers and crescent wrench aside. This truck camper turnbuckle is completely hassle-free and does not require any tools to make minor adjustments. Simply twist the turnbuckle to adjust its length.
4) Set it and forget it
Once your FastGun turnbuckle is adjusted to the proper length, the turnbuckles remain set at the length you've chosen, requiring little to no further adjustment. The FastGun also comes with stickers for you to mark their proper location. Mark whether they are driver or passenger, front or back position to allow easy re-installation.


FastGun Turnbuckle labels indicate turnbuckle position on your vehicle
5) Made in America from quality materials
The body of the turnbuckle is made from 100% stainless steel. The lever-action handle is made from aircraft grade aluminum. Due to the durability of these materials, each FastGun turnbuckle boasts a pull down rating of 2,500 pounds . With four of these turnbuckles securing your camper, you can be confident your camper is stable while on the road.
6) Multiple applications
Although Torklift recommends a frame-mounted tie down system to secure a truck camper, the FastGun turnbuckles can be used with both frame-mounted and bed-mounted tie down systems. Torklift does not make a bed-mounted tie down system but other brands do.
Long Range FastGuns are made for frame-mounted tie downs with a reach of 25 to 43 inches. These are also used for rear bumper mounted tie downs.
The Short Range or ".45" style is designed for bed-mounted tie downs with a reach of 14.5 to 21.5 inches.



Short Range FastGun turnbuckle
7) Sping-loaded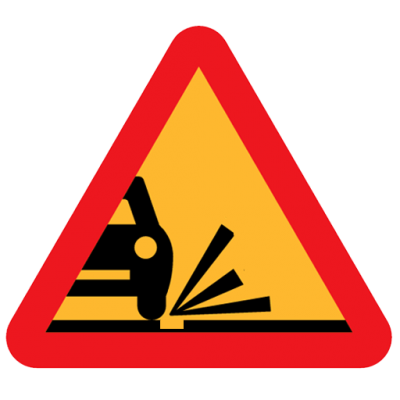 In order to prevent damage to the anchor points on your camper, the FastGun turnbuckles are spring-loaded to allow some give when your vehicle encounters uneven road conditions. Torklift strongly recommends using spring-loaded turnbuckles on all four points of the camper because the spring design acts as a shock absorber. This protects the tie down system and camper anchor points from damage.
8) Guarantee proper tension
The FastGun turnbuckle features patented spring tension indicators to ensure proper installation and tension to hold down the camper.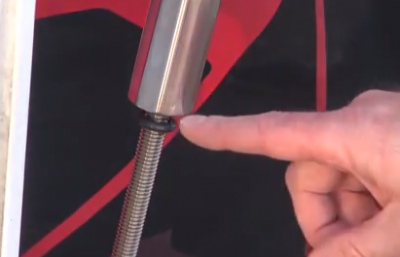 Patented spring tension indicator
It is very important to apply the correct amount of tension when tightening your FastGun turnbuckles. With the spring tension indicator, be confident the tension is correct every time. Torklift are the only turnbuckles with patented O-ring tension indicators.
9) Locking capability
Lock your FastGun turnbuckles with Torklift FastGun Locks. A set of four locks is needed to secure your FastGuns and prevent theft. The locking turnbuckle feature allows you to protect your investment and enjoy a worry-free experience on the road.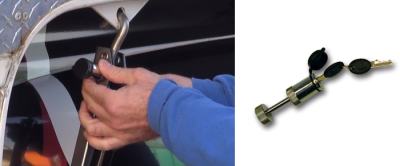 FastGun locks for truck camper turnbuckles
With a snap lock design, the locks are keyed alike for convenience. Protective weather caps prevent weather damage and road grime.
10) Personalize with a variety of finishes
To match your camper and provide a variety of choices, the FastGun turnbuckles come in several finishes. The turnbuckles are precision made and high impact powder-coated.
- Stainless Steel Polished (Top choice among customers)
- Stainless Steel Hammertone Black
- Stainless Steel Hammertone Grey
- Stainless Steel Hammertone Bright White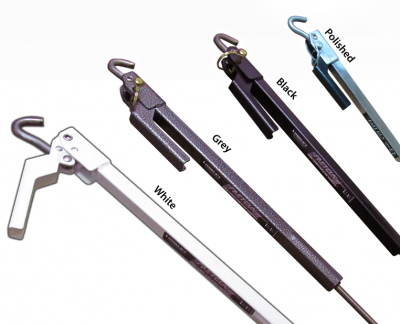 FastGun turnbuckles available in a variety of finishes
11) The Torklift brand promise
Torklift is the single manufacturer of this unique style turnbuckle. What makes the Torklift brand important? The Torklift name is indicative of an American-made product that supports the American economy and its families.
It also means that our Legendary Lifetime Warranty covers FastGun turnbuckles. When you use the FastGun turnbuckles with Torklift frame-mounted tie downs, the lifetime warranty extends to the truck frame and camper anchor points for the extent of its manufacturer warranty. Give us a call at 800.246.8132 for more details.
Check out David's experience with the FastGun turnbuckles in this short video:

See Related:
Six steps you don't want to skip while prepping for a truck camper
What type of turnbuckle do I need to secure my camper?
Related Posts
Comments
No comments made yet. Be the first to submit a comment