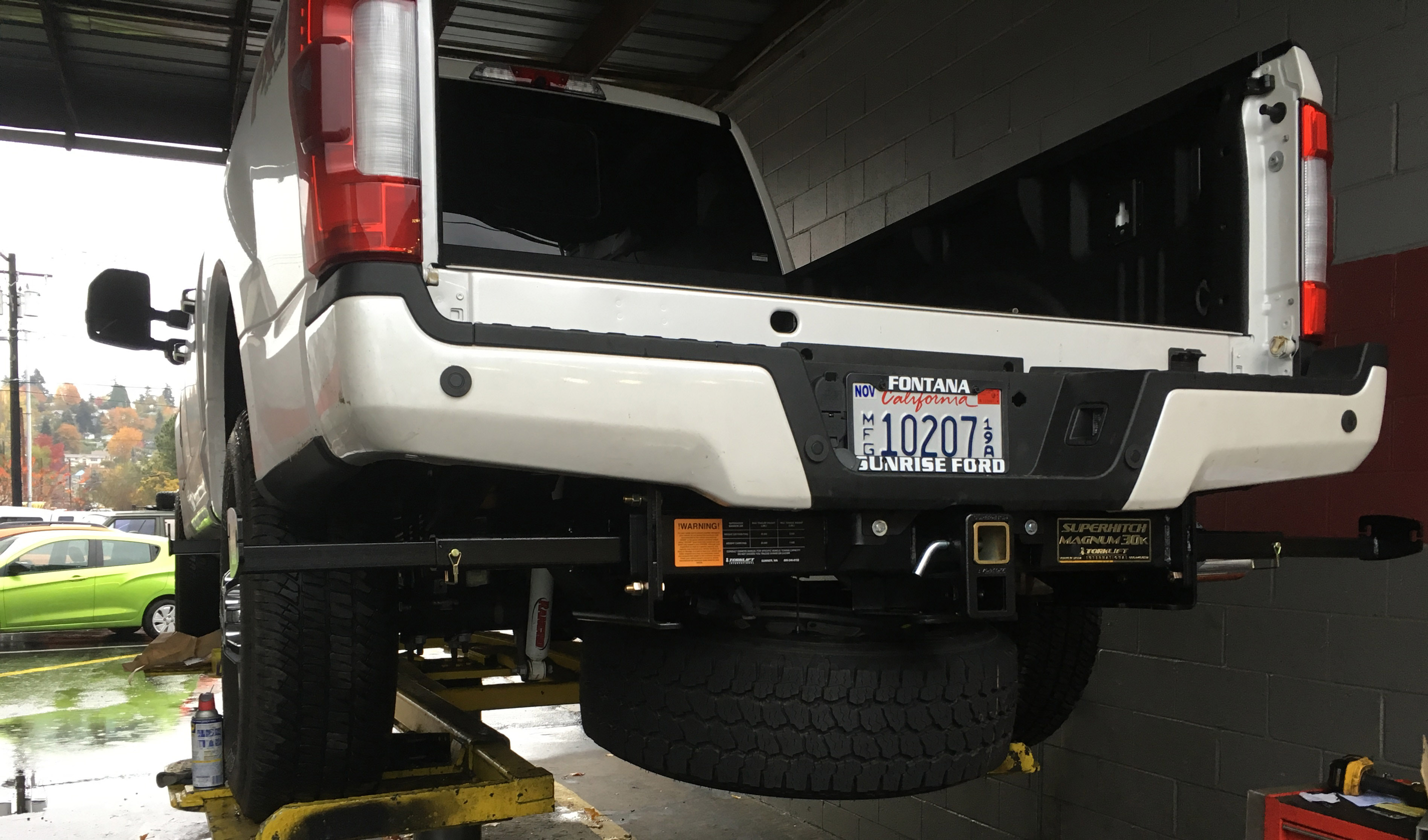 Luckily 2017 is starting to look like a good year – it's getting warmer outside and camping season is coming soon. If you've recently purchased a 2017 Ford truck, 2017 Dodge RAM truck, or 2017 Chevy truck – you're in luck! We are working to complete our 2017 tie down applications and other product fitments, with new fits released weekly!
Newest Fits Available Now:
• 2017 Ford F-150 short bed
• 2017 Chevy 3500 long bed

Tie Downs and SuperHitch installed on the 2017 Ford F350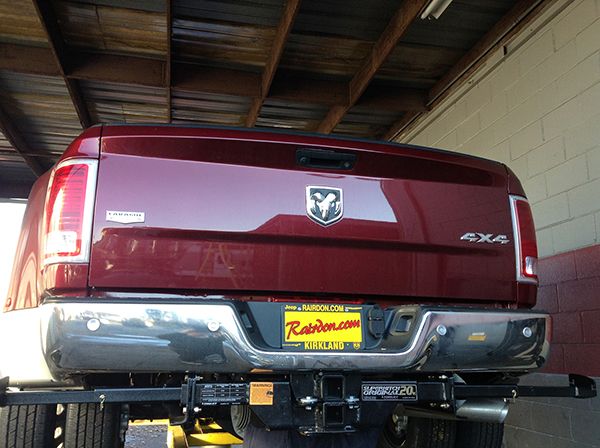 Newest Fits Available Now:
• 2017 Ford F-150 long bed
• 2017 Dodge RAM 1500 long bed
• 2017 Dodge RAM 1500 short bed
There are fits available in steel applications as well as light weight military-grade aluminum Talon tie downs. Among other 2017 applications are SuperHitch, StableLoad suspension stabilizers, and HiddenPower auxiliary battery trays. Applications for 2017 Toyota and Nissan trucks are currently underway.
All Torklift tie downs, SuperHitch, StableLoad and HiddenPower products are proudly made in the USA and come with a Legendary Lifetime Warranty. Here are the top features of each of the products we've updated for 2017 fitments:
SuperHitch and tie downs installed on a 2017 Dodge RAM 3500
Talon Tie Downs Features: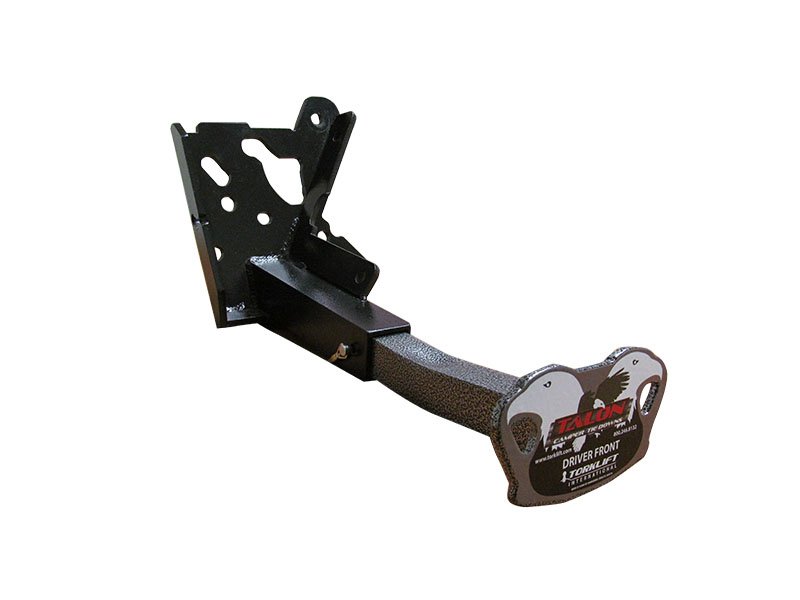 • Rust free corrosion protection for life†
• Finishing Kit included
• Available for best-selling applications
• Tie down receiver tube and tie down insert are each 100% military grade aluminum
• Ultra-light weight
• Fast, no-drill installations
†For more details, call us at 1-800-246-8132
Frame-Mounted Tie Down Features: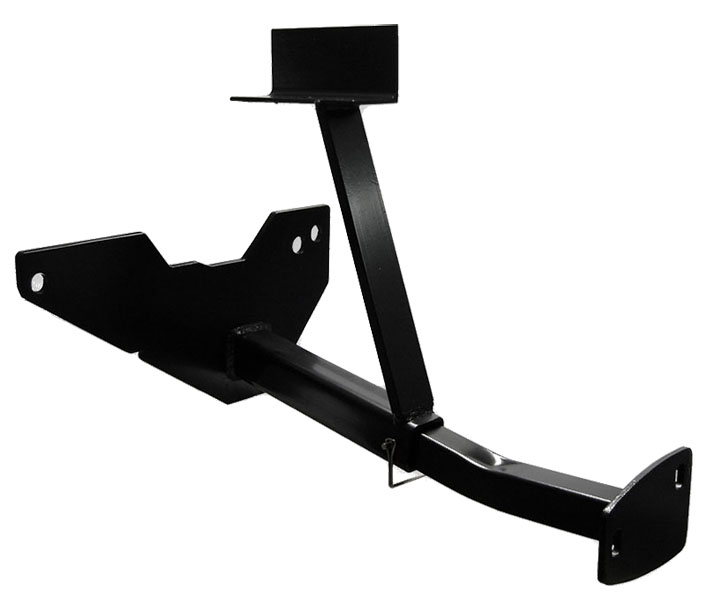 • Dramatic improvement with vehicle handling and stability and is the safest way to haul a truck camper (Prevents vehicle sway and camper movement in all directions)
• Avoid bed and bumper damage by attaching to the strongest part of the truck: the frame
• Maintain the value of your truck and prevent rust and bed damage by avoiding drilling into your truck bed or bumper
• Provides safety, security and stability while on the road
• The only truck camper tie down that mounts using independent tie down points that bolt directly to the truck frame
SuperHitch Original 20K Features: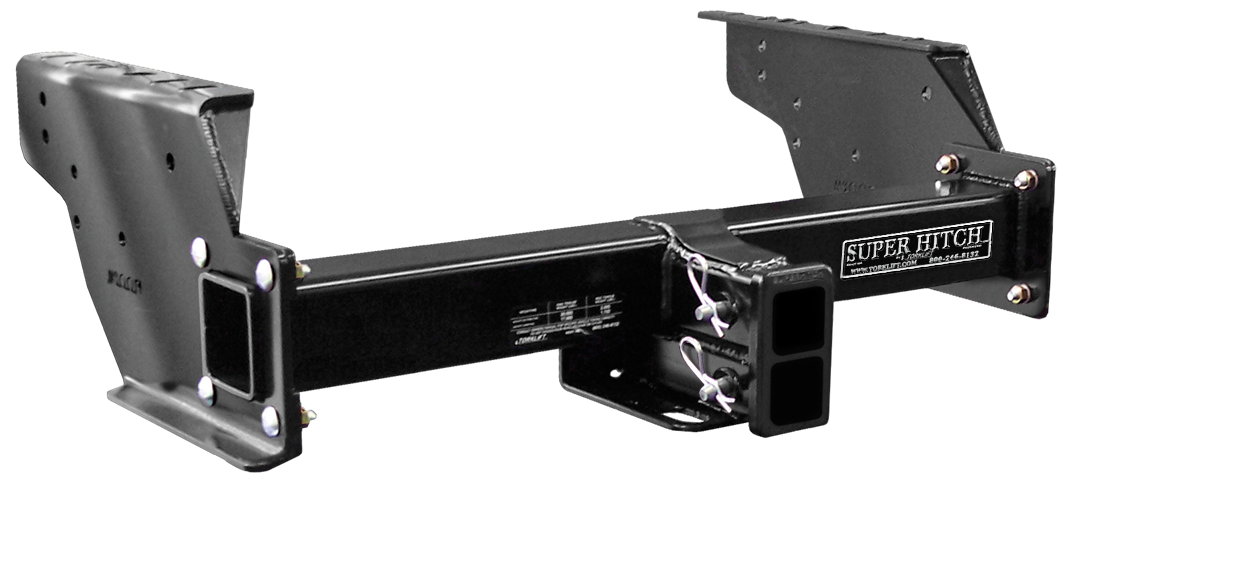 • SuperHitch frame mounted receiver rated up to 20,000 lbs. with weight distribution (17,000 weight carrying) in either the upper or lower receivers (When used without SuperTruss extension.)
• Extension towing capacity up to 12,000 lbs. with 48" SuperTruss receiver extension†
• Hardened reinforced hitch pin locations
† 12,000 lb. pulling capacity, 1,200 tongue wt. achieved only when used with weight distribution type system. See Dealer for details, Weight carrying capacity on 48" extension, 6,000 lb. pull, 600 lb. tongue wt. Consult your vehicle owner's manual for specific towing capacity. Your truck and trailer weight cannot exceed your vehicle manufacturers towing, cargo, or GCVWR.
HiddenPower Features: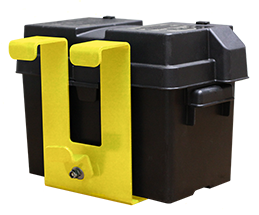 • Add additional batteries under your truck bed that are always charged up
• Avoid wasting fuel and leaving your truck engine running while using electrical accessories such as lights, stereos, computer, etc.
• Power your accessories without turning your truck engine on by having them directly wired into the extra battery
• No-drill frame mounted with quick disconnect feature for battery service
• Kept constantly charged and RVing-ready by your RV and truck's charging system
StableLoad Suspension Upgrade Features: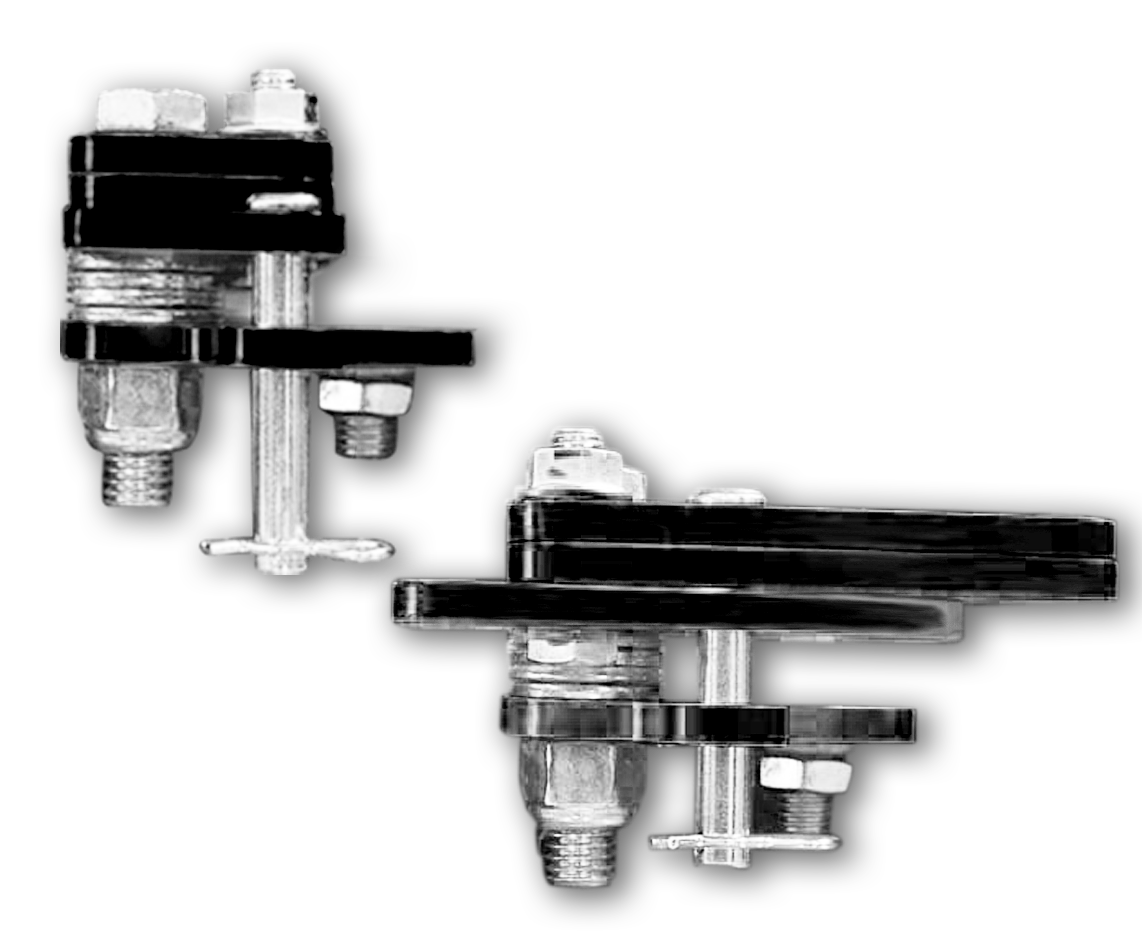 • Dramatically improves safety, handling, body roll and porpoising while towing and hauling
• Ability to turn on and off in seconds*
• Universal fit for all vehicles with factory installed upper or lower overloads
• Quad contact design complements the vehicle's specially engineered suspension that automotive manufacturers have invested millions of dollars designing, while all other rear suspension products reduce contact to only two points
Wherever your next adventure takes you —no matter the severity of the terrain or weather conditions — Torklift products will help keep you safe and help you focus on one of the most fun aspects of a trip: the journey to get to your destination! If you're looking for a 2017 Dodge RAM hitch, a 2017 Ford hitch, truck camper tie downs, an under vehicle battery mount, affordable suspension upgrade, or tie downs for 2017 GMC trucks, we have you covered!
To find frame-mounted tie down or SuperHitch fitments for your 2017 truck, learn more by searching through our automated application guide or give us a call at 800-246-8132.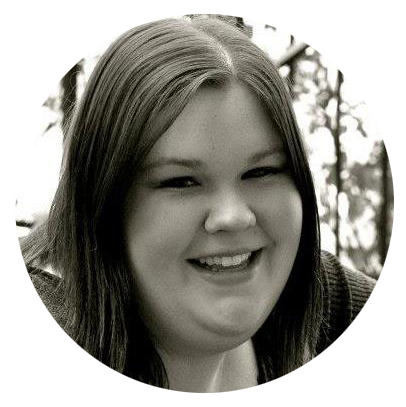 Written by Kerstin Stokes:
As a graduate from the College of Idaho with a B.A. in both History and Art, Kerstin has found her passion for writing and marketing. She enjoys looking up tasty recipes for baking and daydreaming about future travels.